Active filters:
Clear all filters

Wild Casino
Bonus Offer:
$5,000 Welcome Bonus
More Info
Available Games
Slots
Blackjack
Roulette
Live Dealer
Baccarat
Features
Great selection of slots
High-quality live dealer games
Excellent welcome bonus
Crypto-friendly

Cafe Casino
Bonus Offer:
350% up to $2500
More Info
Available Games
Slots
Blackjack
Roulette
Live Dealer
Baccarat
Features
Accepts cryptocurrencies
Generous welcome bonus
Loyalty program
Kahnawake Licence

BetUS Casino
Bonus Offer:
150% up to $3,000
More Info
Available Games
Slots
Blackjack
Roulette
Live Dealer
Baccarat
Features
Reputable online casino with 26+ years' experience
Wide range of deposit bonuses for sports bettors and casino players
Outstanding customer support
Several different cryptocurrencies accepted for deposits and withdrawals
35

casinos found based on your search.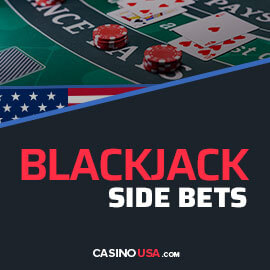 Blackjack's simplicity is its greatest popularity factor as the game is easy to pick up and master. Apart from some tweaks, the rules are mostly the same for all variants.
By extension, you can learn the basic strategy necessary for achieving the coveted 0.5% house edge fairly easily.
Blackjack side bets add a new dimension to an already fun game. Besides providing entertainment value, optional side wagers can yield large payouts, explaining their appeal to casual players.
In this handy guide, we walk you through the different side bets you can make in blackjack. You will learn how optional wagers work and how much profit you can expect from them.
What Are Side Bets in Blackjack?
Side bets are essentially additional ways to get some skin in the game. These bets are based on things other than whether you will get closer to 21 than the dealer. Many are staked at the start of a round, along with regular bets.
If they are available, side bets will be displayed in a designated area next to the standard wagers. The minimum and maximum stake amounts vary from side bet to side bet, but they tend to be in the $1–25 range.
Since most side bets are made before the cards are dealt, they're mostly luck-based. Since no tactics can change your odds of winning, side wagers are better suited for recreational players than advantage ones.
Most side bets are based on you and/or the dealer getting a certain hand combination from the first two cards dealt.
What Side Bets Are Available in Blackjack?
Blackjack side bets come in all shapes and sizes. Some are prevalent in US online casinos, while others are esoteric and only offered in a few places.
The following is a list of the most common side bets in blackjack.
21+3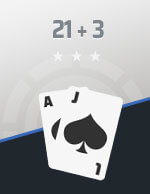 The 21+3 side bet considers your initial hand and the dealer's face-up card. If these three cards combined form a winning five-card poker combination, you score a payout according to the paytable.
Most 21+3 blackjack variants offered by land-based casinos pay out 9:1 for each winning hand.
The modern versions of 21+3 offered in most online casinos pay out greater payouts for straight flushes and suited three of a kind —  40:1 and 100:1, respectively.
Depending on the number of decks used, the house edge for 21+3 is between 2%–11%. The more decks there are in the shoe, the lower its edge.
Perfect Pairs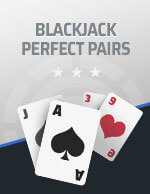 This side wager only considers your two hole cards. If they form a pair, you win. The payout depends on the type of pair in question. When you get a Perfect Pair, which is when both cards have the same suit and value, you win a 30:1 payout. Colored pairs pay 12:1.
The Perfect Pair side bet is placed before any cards are dealt and doesn't impact the main wager anyhow.
Insurance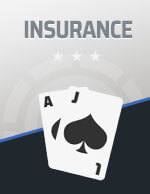 Insurance bet becomes available if the dealer's up card is an ace. It lets you stake half of your original bet to protect against the dealer hitting a blackjack. If the dealer has a natural, you'll score a 2:1 payout.
Lucky Ladies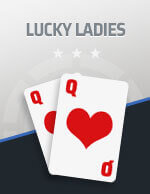 A Lucky Ladies side bet is contingent on the player's initial two hands having a total of 20. In some card combinations, payouts can be as high as 1000:1. The player receives the grand prize when the two cards are Lucky Ladies (Queen of Hearts), and the dealer has a blackjack.
Super Sevens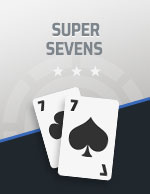 Super Sevens side bet pays if you're dealt one or more sevens in the first three cards. The more sevens you hit, the bigger the payoff. You get a 5000:1 payout for three suited sevens.
Over/Under 13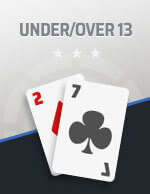 As the name implies, you bet on whether your first two hands will add up to a value of 13. The house edge for over 13 is at 6.5%, which is several percentage points lower than for the underside.
Royal Match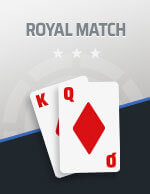 Royal Match side bet awards bonus payout if your first two hands are King and Queen in the same suit. The payout for this hand combination is 25:1 in most multi-deck variations.
Match the Dealer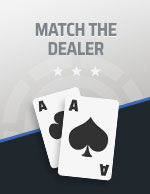 This is an optional wager on whether one of your cards will match the dealer's up-card. In cases where the suits match the rank, you will be paid out 11:1.
FAQ
Is side betting a good idea?
From a long-term perspective, no. It is generally the case that side bets have a higher house edge than standard bets, and the payouts aren't as large to compensate for it.
Can side bets be applied in basic strategy?
The basic strategy does not include side bets required to squeeze the optimum house edge of 0.5%. Hence, you should generally avoid them.
Why play side bets?
Because they're fun, easy to understand, and have great payout potential.
About the Author