Active filters:
Clear all filters

Wild Casino
Bonus Offer:
$5,000 Welcome Bonus
More Info
Available Games
Slots
Blackjack
Roulette
Live Dealer
Baccarat
Features
Great selection of slots
High-quality live dealer games
Excellent welcome bonus
Crypto-friendly

Ignition Casino
Bonus Offer:
$3,000 Welcome Bonus
More Info
Available Games
Slots
Blackjack
Roulette
Live Dealer
Baccarat
Features
300+ games
Crypto-friendly casino
Live dealer jackpot
Bonus galore for different verticals

Cafe Casino
Bonus Offer:
350% up to $2500
More Info
Available Games
Slots
Blackjack
Roulette
Live Dealer
Baccarat
Features
Accepts cryptocurrencies
Generous welcome bonus
Loyalty program
Kahnawake Licence
40

casinos found based on your search.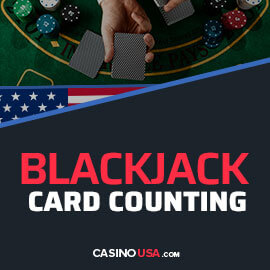 This strategy is forbidden by casino operators because they consider it a form of cheating. It is argued from the counters' perspective that they are using their brains to count and are not using illicit help from outside sources.
A discussion of the status of card counting in the gambling world can be reserved for another day. In today's article, we will explain how the method works, how difficult it is to learn, and how it relates to basic blackjack strategy.
What Is Card Counting
In essence, card counting determines the house edge at various points throughout the game. This is accomplished by calculating the ratio of low to high cards remaining in the shoe.
A count showing that the advantage has shifted in the player's favor indicates that the stakes should be increased; a count showing that the dealer will gain more advantage next hand indicates that you should reduce your stakes.
Statistics and probability are at the heart of card counting. It involves a ranking system in which each card is given a numerical value that can be zero, negative, or positive. In the most common counting system Hi-Lo, 2-6 cards are assigned +1, 7-9 cards 0 and 10 Aces -1.
It's also important to consider the number of decks remaining in the shoe, the true count. This is calculated by dividing your running count by the number of decks. When your true count is positive, that's your cue to up the ante. The more it dips, the more you should decrease your bet.
The higher your true count, the more high-value cards (tens and aces) will remain in the deck, and the greater the chance of getting a blackjack. In contrast, lower true counts correlate with higher concentrations of low-value cards, which means fewer blackjacks are dealt, and the dealer is less likely to bust.
Card Counting and Basic Blackjack Strategy
Although card counting does not directly correlate with basic blackjack strategy, the success of 'counting' depends heavily on implementing the optimal strategy. In other words, you can use card counting without taking into account basic blackjack strategy, but you won't be able to decrease the house edge below the 2% percentage.
Basic strategy is fundamentally a mathematical determination that shows the expected value of each hand combination. It basically provides the mathematically correct ways to play the game at each point of the draw. Only when used properly this technique can help you reach the coveted 1% edge. And then, the card counting technique can help you bring it down even further.
Is Card Counting Effective?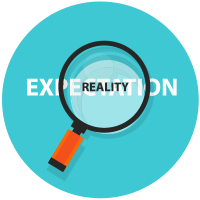 The technique can reduce the house advantage to under 1% (achieved through basic strategy) or even tip the odds in the player's favor. The degree of efficiency also depends on the type of card counting technique.
It is important to note that card counting does not guarantee big wins overnight. It's impossible to predict which card will be drawn next, but the technique allows you to estimate what it might be. Basically, it increases your chances of making the right betting call, reducing the house edge a bit. Over time, the numbers add up, and your budget improves.
Counting cards is an effective strategy over the long run and is, therefore, more suitable for high-volume players.
There is one major caveat to card counting — it can only be done in land-based casinos and places that use traditional shoes. Online casinos are powered by Random Number Generators, rendering the technique useless.
What's more, card counting is nearly impossible at land-based casinos since continuous shuffle machines shuffle 3-5 decks simultaneously.
Is it Possible to Learn Card Counting?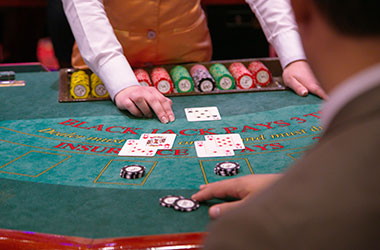 Contrary to popular belief, it doesn't take a math genius to use this technique as the process involves simple addition and subtraction. However, it requires a solid memory, good focus, and the ability to think quickly.
You must remain vigilant throughout the entire draw and keep track of every card that comes out. A single card missing will throw off the entire count, making the strategy ineffective.
To apply card counting effectively, you need to manage your bankroll effectively and bet only when there's value.
It's also important to learn basic blackjack strategy, which helps you maximize your odds. It is pointless and inefficient to count cards without factoring in the basic strategy.
There is a lot of practice involved in all of this. You must master the basic strategy and learn the rules and, ultimately, the concept of counting cards before you can master the card counting technique. Otherwise, you might negate the edge by making rookie mistakes.
Is Card Counting Legal?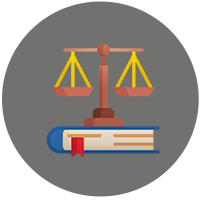 Card counting is considered a legal activity. There's no federal or state law in the US that prevents players from using it. You're not committing any kind of offense or felony, so it's not illegal. That is, unless you're using some sort of electronic or mechanical device to count cards.
However, casino operators reserve the right to remove counters from the property and will use whatever resources and tools they have at their disposal to prevent it.
Why? Because it loses them money, simple as that. Casino personnel is trained to spot card counters and take action as soon as they spot one.
About the Author