Active filters:
Clear all filters

Wild Casino
Bonus Offer:
$5,000 Welcome Bonus
More Info
Available Games
Slots
Blackjack
Roulette
Live Dealer
Baccarat
Features
Great selection of slots
High-quality live dealer games
Excellent welcome bonus
Crypto-friendly

Ignition Casino
Bonus Offer:
$3,000 Welcome Bonus
More Info
Available Games
Slots
Blackjack
Roulette
Live Dealer
Baccarat
Features
300+ games
Crypto-friendly casino
Live dealer jackpot
Bonus galore for different verticals

Cafe Casino
Bonus Offer:
350% up to $2500
More Info
Available Games
Slots
Blackjack
Roulette
Live Dealer
Baccarat
Features
Accepts cryptocurrencies
Generous welcome bonus
Loyalty program
Kahnawake Licence
40

casinos found based on your search.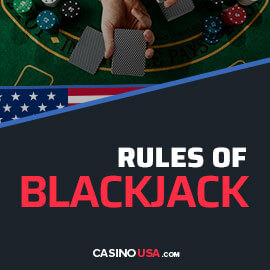 Without further ado, let's look at all the aspects of online blackjack. This article examines the blackjack rules in online casinos, card values, how to get started, and much more.
How to Get Started
To begin with, you need to join an online casino which is a pretty straightforward process. Then, select your preferred blackjack variant and a stake level. Since there is no dealer, you will be playing against the software. The games are RNG-powered, so you don't have to worry about their fairness and can fully enjoy them.
Before discussing blackjack rules, let's look at card values and playing options.
Card Values
Kings, queens, jacks, and tens get the value of ten. Ace is counted as one or 11, depending on the situation. Cards from two to nine have their face value. For instance, if you get a seven and an eight, your hand total is 15. Or, if one of the cards is an ace and the other ten, this is a natural blackjack.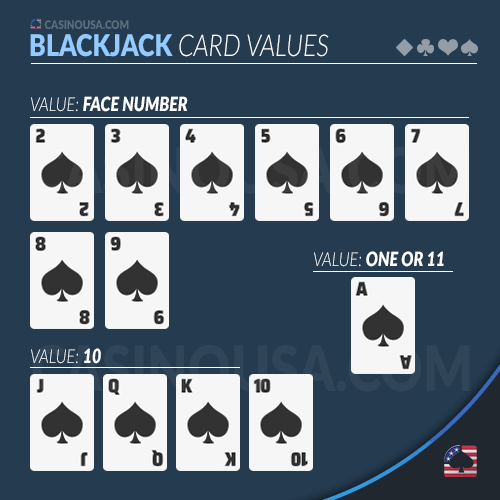 We've already said that an ace is worth one or 11. Any hand without an ace or when an ace counts as one is called a hard hand. In contrast, any hand with an ace that counts as 11 is called a soft hand. Thus, when you get an ace and a six, we refer to it as soft 17.
Most blackjack games use six or eight-card decks, but this can vary, too. Typically, smaller decks (used in double deck or single deck games) benefit the player more. It is because the odds of landing 21 are higher than with a higher deck count, increasing the house edge slightly.
Playing Options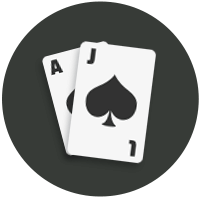 You need to make decisions during the game before the software reveals its cards. You must choose whether you want to surrender, split, double down, stand, or hit. Let's explain what each of these actions means.
Surrender — If you believe your chances of winning are low, you can opt to surrender. Remember that this action will cost you half of your initial bet.
Split — In case you receive two cards of the same rank, for instance, two eights, you can split them. Your cards are now separated into two hands, and an additional bet is needed. However, you must remember that a 21 after a split counts as a regular total of 21, not a blackjack.
Double down — When you believe you can win with the next card, you can opt to double your initial bet.
Stand —Those happy with their card can stand, which means they will not take any additional cards.
Hit — If your hand total is low and you think receiving an additional card can get you closer to 21, you can decide to hit. In fact, you can do it multiple times until you are happy with your hand total.
Online Blackjack Rules
The rules of online blackjack are no different than live blackjack. The aim of the game is to have a hand total without exceeding 21. You'll go bust if you go over, meaning you lose. Thus, the objective is to beat the software and stay under 21, which you can achieve if you have a higher hand total or if your hand total is lower when the virtual dealer has 21.
Before you are dealt any card, you need to place your bet. Each game has a minimum and maximum bet, which you need to stick to. Many casinos offer demo versions of different blackjack variations, so if you are still not comfortable with playing for real money, this is an excellent way to start.
Once you place your bet, you can click on the Deal button, and the virtual dealer will give you two cards with the face-up and two cards, one face-up and one face-down, to itself.
Depending on your hand total, you need to decide your next move — hit or stand. Once you are done, the software will reveal its cards. If its score is under 16, the virtual dealer will receive another card and almost always stand on 17 or above.
You can continue to play this way until you decide to leave the table or run out of funds. In live dealer games, the shoe holding the cards is periodically replaced by a deck of new cards, which are first shuffled by an assistant, while in this version, the software does it automatically.
What You Need to Know About Blackjack Rule Variations
Game developers strive to keep things fresh by releasing more and more games. Blackjack is no exception. When playing the game online, you will encounter many variations that aren't available at land-based casinos or on live gaming sites.
Blackjack variants have rule options that depend on the casino or table you choose. Listed below are some of the rules every player should know:
Push on 22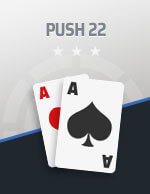 This happens when a dealer busts with a 22, and the player's total is 21 or less. However, this rule does not apply to all blackjack variations.
The Dealer Stands or Hits on Soft 17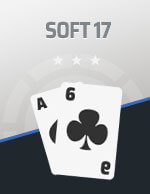 When a dealer's total is 17 with an ace counting as 11, they must hit or stand. In some casinos, they apply both rules.
Betting Limits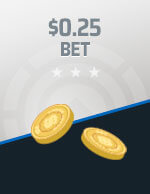 Different casinos offer different betting ranges. Some are more suitable for high rollers, so they can feature bets going up to $1,000, while most casinos cater to players of all budgets and offer bets ranging from $1 to $500.
Is Splitting Always an Option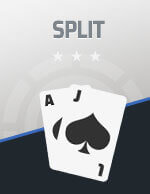 Most blackjack variations let you split any pair of your initial two cards. Even resplitting pairs from a previous split is permitted in some variants, while resplitting aces isn't.
Can You Always Surrender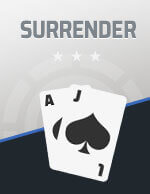 A surrender is an option available in some blackjack games but not in all. However, if one is offered, it is undoubtedly beneficial. If you have a losing hand, an early forfeit lets you recoup some of your stakes.
When Can You Double Down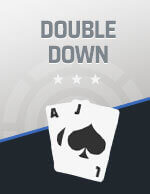 Almost every blackjack table allows double down, but some venues don't. In most casinos, you can only double down when you receive your first two cards or on 9,10, or 11.
Blackjack Side Bets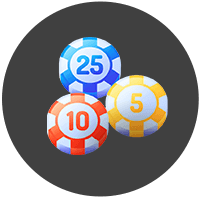 Some blackjack variants offer side bets. Although they are optional and depend on the variation you play, they can be a good idea when the odds are in your favor. They have limits, can enhance your stakes, and pay huge bonuses. The following bets are the ones that players can use to their advantage.
Insurance bet — If the dealer's exposed card is an ace, you can place a bet and enhance your wager if the dealer has a blackjack. This side bet has a 2:1 payout ratio. However, you'll lose your bet if the dealer doesn't get the blackjack. This side bet is risky, and you'll see that many don't recommend it.
Perfect pairs — If you are dealt the first two cards of the same rank, you will receive a 25:1 payout.
Super sevens — The more sevens you get, the better the payout. You'll be paid for one seven, more for two, and even more for two suited sevens. If you receive the third seven, the payout will be 1000:1, and if all three are from the same suit, 5000:1.
Furthermore, other side bets are definitely worth checking out, such as the royal match, over/under 13, 21+3, and lucky ladies.
Payouts in Online Blackjack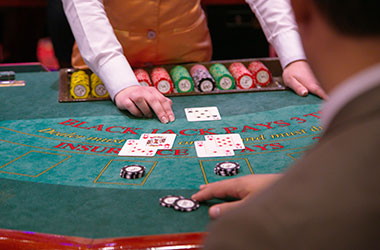 Your winning or losing percentage depends on the amount of your wager and the way you beat the virtual dealer. If, at the end of a hand, your total is closer to 21, your winning hand will be paid 1:1. You also receive payment at this ratio if the dealer busts regardless of your hand total.
If luck is on your side and your first two cards form blackjack, you'll automatically win a 3:2 payout. If your score is better than the software's, you will get your stake back, and the house will pay you the same amount. In contrast, you'll lose your stake, if the virtual dealer's score is better than yours. If both scores are the same, you receive your stake back.
However, everything depends on the blackjack variation you're playing — the number of decks, side bets, the number of times you can place a wager, and, logically, the payouts. Thus, we advise you to look into these things before getting started.
How to Win at Online Blackjack
Playing online free blackjack is a fun way to pass the time and develop strategic thinking. However, besides knowing the rules, you'll have to apply a specific strategy if you want to play for real money. Remember that no strategy can guarantee a 100% win, as blackjack combines luck and skill, and bad streaks can happen.
Even though you can never be sure about the game's outcome, there are still tips and tricks that can help you increase your winning chances.
Learn the Basic Blackjack Strategy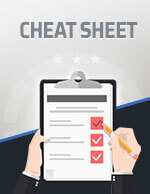 It is a mathematical approach to blackjack that can help you figure out your next move. The experts analyzed every hand combination vs. the dealer's upcard to achieve optimal results.
You don't need to memorize the best action for every possible scenario since you can find a cheat sheet online and download it. However, ensure the one you use matches the blackjack variation you intend to play.
Never Stand on These Numbers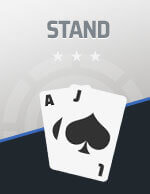 If the dealer's total is seven or more, and you have 12–16 in your hand, you should not stand.
Never Split These Pairs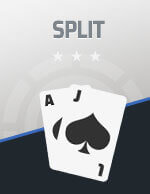 Although splitting gives you a chance of playing two hands against the dealer and boosts your winning chances, you should not split the pairs of fours, fives, and tens.
Splitting them doesn't give you a great chance of winning.
Hit if You Are Dealt Eight or Less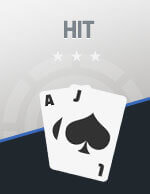 If your initial two cards total is eight or less, you should always hit.
Avoid Insurance Bets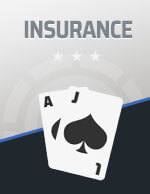 Insurance bet may sound like a good idea, but generally, it doesn't increase your winning odds, and you'll end up wasting your chips.
About the Author