Active filters:
Clear all filters

Wild Casino
Bonus Offer:
$5,000 Welcome Bonus
More Info
Available Games
Slots
Blackjack
Roulette
Live Dealer
Baccarat
Features
Great selection of slots
High-quality live dealer games
Excellent welcome bonus
Crypto-friendly

Ignition Casino
Bonus Offer:
$3,000 Welcome Bonus
More Info
Available Games
Slots
Blackjack
Roulette
Live Dealer
Baccarat
Features
300+ games
Crypto-friendly casino
Live dealer jackpot
Bonus galore for different verticals

Cafe Casino
Bonus Offer:
350% up to $2500
More Info
Available Games
Slots
Blackjack
Roulette
Live Dealer
Baccarat
Features
Accepts cryptocurrencies
Generous welcome bonus
Loyalty program
Kahnawake Licence
39

casinos found based on your search.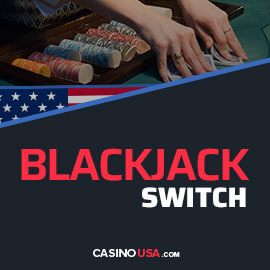 In short, Blackjack Switch follows all the standard blackjack rules, but it allows players to hold two hands instead of one and switch cards between them to make them both stronger. Although this sounds rather simple, it has to be done correctly in order to lead to winning combinations.
That's why we've prepared a full guide on Blackjack Switch, in which we'll teach you everything you need to know about playing this game online. The guide includes all the rules, tips, and strategies.
So, without further ado, put on your gaming hat, and let's get started!
Blackjack Switch Basic Rules
In essence, Blackjack Switch follows the main rules of the classic blackjack variation unless stated otherwise. Make sure to check whether the website you've chosen follows another set of rules and familiarize yourself with them before you start playing.
In most cases, casinos use six decks for Blackjack Switch, but you can come across operators that feature 8-deck or 4-deck Blackjack Switch titles, as well.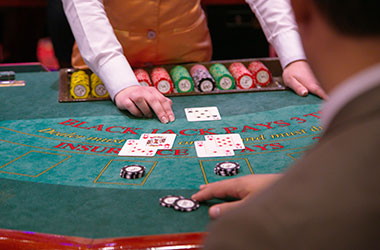 Regardless of the number of decks used for the gameplay, there's one important rule that separates Blackjack Switch from other blackjack variations — each player receives two hands instead of one and can switch top cards between the hands. As you may have guessed, the switching part is the reason why the variant carries this name.
There are some differences in terms of payouts, too, starting with the natural blackjack that pays 1:1 in Blackjack Switch, as opposed to 3:2 in the standard blackjack version. The blackjack hand pays 1:2, and if you decide to invest in insurance, the payout will be 2:1.
If the dealer in Blackjack Switch has 22, this won't be a bust but a push — unless one of the players has a natural blackjack. Needless to say, blackjack formed through a switch will still count as 21 points, but it won't be seen as a natural blackjack. Additionally, the dealer will stand or hit on soft 17 depending on the casino policy, which is why you should check all the rules in advance.
Now that you're familiar with the major differences between Blackjack Switch and standard blackjack, let's get into details about the gameplay of this exciting blackjack alternative.
How to Play Blackjack Switch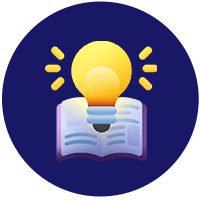 As stated above, Blackjack Switch players must play two hands instead of one. Moreover, they need to place identical bets for each of them before the croupier deals any cards. The same goes for side bets.
Once all the wagers are placed, the dealing process starts. All players, as well as the dealer, get two cards face up. At this point, the side bets are settled, after which the crucial moment of the game occurs — players must decide whether or not they'd like to switch their two second-dealt cards. This is the only time when the switch is allowed. Naturally, you should only do it if it will improve your hands.
Here, all players and the dealer also have the standard options — to hit, stand, double down, or split their hands. Once these decisions are made, the winner is determined, and all bets are settled.
Betting Strategy and Tips for Blackjack Switch
Even though switching represents the most exciting portion of Blackjack Switch, it's also the most demanding one. After all, knowing when to switch and when to pass on this opportunity can be challenging, especially if you're just starting with Blackjack Switch.
Sometimes, you'll take a look at your hands and see an obvious switch. For instance, if you get a 10 and a 6 in one hand and a 5 and a 10 in the other, neither of them will be any good for further play.
However, if you switch your 6 in the first hand for the 10 in the second, you'll get two excellent blackjack hands — two 10s on one side, which is as close to blackjack as possible, and a 5 and a 6 on the other side, which you can double down on and get another good hand.
Still, not all hands will be this easy to switch, which is why you should follow a certain strategy that can make the decision-making process much simpler. The basic strategy says that players should:
Split aces
Stand on 17 or higher
Hit when holding pairs of 4s, 5s, 6s, 7s, and 8s
Furthermore, you can find various strategy tips and Blackjack Switch charts on the web, along with online switching calculators that can tell you what the right move is as soon as you type in your cards from both hands and the dealer's up card.
Speaking of the dealer's up card, labeling it as weak, strong, or deuce can be helpful. For instance, if the dealer has anything from 3 to 6, his hand is considered weak. Strong up cards that can potentially make good hands are anything between 7 and an ace, while all pairs are considered a deuce.
Conclusion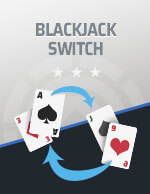 Blackjack Switch is one of those games that seem to win a player's heart from the moment the first card is dealt. Many online casinos today offer this blackjack variation because it's a straightforward game with an interesting twist.
Although it is largely similar to the classic blackjack version, you should still take some time to learn the additional rules. Also, going through some Blackjack Switch strategies can't hurt since knowing when to switch is the key to winning this game.
In conclusion, Blackjack Switch is ideal for both seasoned players bored with other blackjack alternatives and those who simply want to increase their winning potential in online casinos.
About the Author