Active filters:
Clear all filters

Wild Casino
Bonus Offer:
$5,000 Welcome Bonus
More Info
Available Games
Slots
Blackjack
Roulette
Live Dealer
Baccarat
Features
Great selection of slots
High-quality live dealer games
Excellent welcome bonus
Crypto-friendly

Ignition Casino
Bonus Offer:
$3,000 Welcome Bonus
More Info
Available Games
Slots
Blackjack
Roulette
Live Dealer
Baccarat
Features
300+ games
Crypto-friendly casino
Live dealer jackpot
Bonus galore for different verticals

Cafe Casino
Bonus Offer:
350% up to $2500
More Info
Available Games
Slots
Blackjack
Roulette
Live Dealer
Baccarat
Features
Accepts cryptocurrencies
Generous welcome bonus
Loyalty program
Kahnawake Licence
40

casinos found based on your search.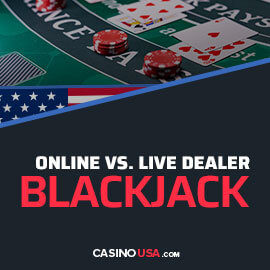 Blackjack has always been one of the most popular casino games, on and off the net. It's often cited as the second most popular game in land-based and online casinos. As a result, there are many blackjack variations today in the online realm precisely because people love the game so much.
All of these online blackjack options can be either regular online games or live dealer titles.
But what's the difference between the two?
Keep reading to learn about how the two differ from each other so you can decide which type is more suitable for your tastes.
What Is Online Blackjack?
Online blackjack games strive to mimic real-life blackjack by utilizing random number generators (RNGs) to create random outcomes based on blackjack rules.
An online blackjack game looks like every other casino title as far as the graphics and animations go. The decks are shuffled after every hand, so you can't play the game strategically. You can only follow the primary strategies and hope for the best.
It's worth noting that there are many different types of online blackjack games, including:
What Is Live Dealer Blackjack?
Live dealer blackjack features real studios, dealers, tables, and cards. In other words, a live dealer blackjack game is streamed online, so you can experience it as you would in an actual casino, except that you're playing remotely.
The streams are usually HD, and the screen offers buttons and other essential elements that make the game more realistic. You get a Hit, Stand, Split, and Double Down buttons and even a chat feature in case you want to communicate with the dealer or other players.
Differences Between Online and Live Dealer Blackjack Games
As you can see, there are major differences between the two types of blackjack.
Still, it's worth going into more detail as there are many things you need to know to determine which games are better for you.
Live Dealer Blackjack Has Better Odds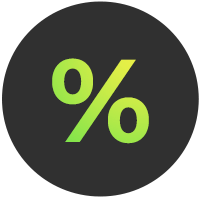 The average return-to-player percentages are usually fairly similar between the two types of blackjack games. However, RTPs are not everything in casino games. In this case, your odds of winning depend on how much the cards are mixed.
In online blackjack games, the cards are automatically shuffled between each hand. However, in live dealer blackjack, dealers have a few decks they change and shuffle periodically, but not after each hand.
This also means you have a much better chance of winning in live dealer blackjack when the shoe has more tens, which you can determine by counting cards. Even though this is not advisable or easy to achieve, it's still a possibility.
Online Blackjack Games Are More Accessible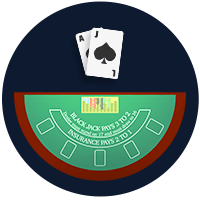 Due to their nature, it is no surprise that online blackjack games are always more accessible. Providers find them easier and more affordable to make.
Most importantly, they don't require ongoing costs like paying the dealer's salary and maintaining the equipment. As a result, RNG blackjack games are much easier to find in online casinos.
Live dealers typically stream 24/7, but each game still has limited seats, so you won't always be able to find an empty spot for the game you want to play. On the other hand, standard online blackjack has no seat limits, and it runs round-the-clock like any other regular casino game.
Live Dealer Blackjack Games Have a More Stimulating Atmosphere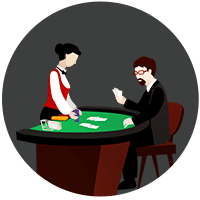 As live dealer blackjacks are streams of actual tables and real dealers, they are more akin to the real-life blackjack games in brick-and-mortar casinos. This creates an authentic atmosphere that tends to be much more exhilarating than virtual blackjack tables where you only click buttons and watch the virtual cards unfold.
Even when the games use excellent graphics, animations, and sounds, they can't offer the level of immersion that live dealer games do.
Online Blackjack Games Are More Affordable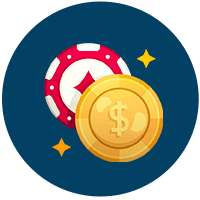 Online blackjack games accept bets as low as $0.10, which is extremely inexpensive for a table game. Even so, they aren't only suitable for budget players, as the maximums are often very high.
As for live dealer blackjack titles, they also have high maximums but rarely feature low minimums. The minimum bet in a typical live dealer game is often a few dollars, but sometimes it can be as high as $10, $20, or $50.
Live Dealer Blackjack Games Let You Chat With Other Players and the Dealer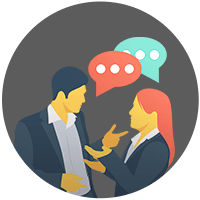 In a standard online blackjack game, you're playing all on your own, and there's no dealer, real or virtual. However, live dealer games often come with integrated chat features that let you communicate with all the participants.
You become more involved in the game, yet another reason live dealer blackjack tends to be more exciting and enjoyable.
Online Blackjack Games Let You Set the Pace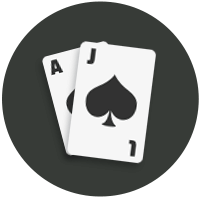 Due to the nature of the format, live dealer blackjack games are relatively fast-paced, allowing only a few seconds for players to place their bets and decide what to do. The way this system works is always predetermined and unchangeable. However, you do get a timer to help you make sure you bet on time.
None of this is true for regular online blackjack games where there's no timer, and you are the one who sets the pace. That's because you are the only one playing, and there's no actual dealer in the game.
This also makes online blackjack games a better fit for beginners and players who like to take things slow.
Bottom Line — Which Blackjack Games Are Better?
Both blackjack variants have advantages and drawbacks, so the choice is entirely up to you. You only need to look closely at these differences to determine which format is better for you — online or live dealer blackjack.
The important thing is that both types are high-quality and enjoyable, regardless of your tastes. You don't even have to choose if you don't want to — most online casinos offer both, so you can play whatever suits you.
About the Author