Active filters:
Clear all filters

Wild Casino
Bonus Offer:
$5,000 Welcome Bonus
More Info
Available Games
Slots
Blackjack
Roulette
Live Dealer
Baccarat
Features
Great selection of slots
High-quality live dealer games
Excellent welcome bonus
Crypto-friendly

Ignition Casino
Bonus Offer:
$3,000 Welcome Bonus
More Info
Available Games
Slots
Blackjack
Roulette
Live Dealer
Baccarat
Features
300+ games
Crypto-friendly casino
Live dealer jackpot
Bonus galore for different verticals

Cafe Casino
Bonus Offer:
350% up to $2500
More Info
Available Games
Slots
Blackjack
Roulette
Live Dealer
Baccarat
Features
Accepts cryptocurrencies
Generous welcome bonus
Loyalty program
Kahnawake Licence
40

casinos found based on your search.
If you've ever researched blackjack games, one name probably came up more than any other — Spanish 21. To that end, this article will discuss Spanish 21 rules, gameplay, and tips on how to play it.
Stick around to learn more!
What Is Spanish 21?
Spanish 21 is a well-known blackjack variant. It's a relatively young version of this casino classic, first appearing in 1995. It started as a brick-and-mortar game but later spread to online casinos. A gaming publishing company from Colorado stands behind this version. Many gambling venues feature it under a similar name, like Spanish Blackjack or Pontoon.
You'll notice many similarities between Spanish 21 and classic blackjack. Nevertheless, it does bear several noteworthy differences from the original. This game is played on a custom table layout, with six to eight Spanish decks dealt from a shoe or CSM, depending on the casino. It features many player-friendly rules and relatively higher payouts than the original version.
Spanish 21 Rules and Gameplay
At first glance, Spanish 21 gameplay and rules don't appear much different from traditional blackjack. However, this version comes with a few exciting twists. The first and the most obvious one has to do with card decks.
Unlike most other blackjack variants, Spanish 21 is not played with a standard 52-card deck. Instead, the game uses 48-card decks known as Spanish decks. It includes all cards a 52-card deck does, but excludes the four 10s. However, the deck still comprises other 10-value cards like Queens, Jacks, and Kings.
If you're not completely new to blackjack, you'll know that this difference does not favor the players. The lack of 10s can boost the house edge up to 2%.
Thankfully, Spanish 21's other playing rules balance this disadvantage out. They include late surrender, re-splitting, and a few special side bets. We'll discuss each of them in more detail in the section below.
The rest of the Spanish 21 rules are the same as in regular blackjack. The players face the dealer. Each receives two up-cards, and the dealer gets one up and one down-card. The game's goal is to create a hand as close to 21 as possible without going over that sum. Players can stand, hit, or split depending on their hand's worth.
When players hold onto their cards — they stand, when they hit — they draw another card, and when they split — they divide their hand into two.
Spanish 21 vs. Blackjack
As mentioned, the main differences between Spanish 21 and standard blackjack relate to the decks and betting rules.
We've already explained the deck difference above, so let's focus on side bets here.
Traditional blackjack doesn't have many side-bet options. Nothing else is available besides the insurance bet that helps you earn some cash, even if the dealer has a natural blackjack. In contrast, Spanish 21 offers an array of side bets. The lineup includes:
Late surrender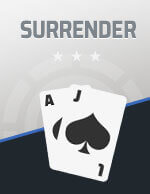 The late surrender rule grants players the right to give up their hand and get half their wager back at any time. They can even do so after doubling down, known as the Double Down Rescue.
Considering the odds, the late surrender rule can help you reduce your losses significantly.
Re-splitting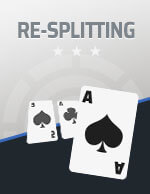 Spanish 21 allows players to split cards of any value, including aces. They can do so up to three times, creating up to four separate hands.
Plus, they can double and re-double down on any split cards and use late surrender even after your splits. These rules give players much more wiggle room and increase their chances of winning.
Super Bonus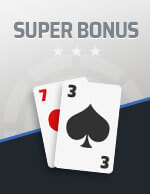 Certain versions of Spanish 21 feature a side bet called Super Bonus.
To hit a Super Bonus, you must have three, while the dealer must have one 7-value card. Suited sevens payout 2/1, mixed ones 3/2, and spaded ones 3/1.
Super Bonuses are not that common — the odds of getting it in a 6-deck game are 1 in 668,382. Nevertheless, they can take your winnings through the roof if you're lucky enough.
Match the Dealer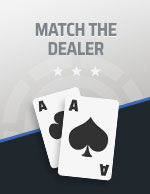 Match the Dealer is another popular side bet that Spanish 21 features. It allows players to bet that one or both of their preliminary cards will match the dealer's up-card.
Match the Dealer payouts vary based on the number of cards, value, and suit you've bet on.
In addition to these side bets, Spanish 21 offers players extra ways to win. Here's a list of its bonus payoffs:
5-card 21 — 3/2 payout
6-card 21 — 2/1 payout
7-and-over-card 21 — 3/2 payout
6-7-8 suited — 2/1 payout
6-7-8 mixed — 3/1 payout
6-7-8 spaded — 3/1 payout
The last notable difference between standard blackjack and Spanish 21 rules is reaching 21. Most other blackjack variants condition the players to push whenever they get this hand, but not Spanish 21. If you get 21 in this game, you win automatically. This rule also applies to situations where you and the dealer land this lucky number. The player's 21 always wins over the dealer's.
Tips and Hints for Playing Spanish 21
Now that you're familiar with all the basic rules, we should talk about Spanish 21 strategies. There's no perfect recipe for how you should play Spanish 21, but some tips might be helpful.
We've listed them below, so have a look:
Use a Strategy Chart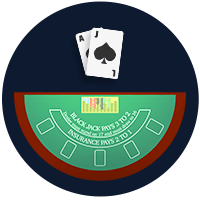 Strategies are an important part of most blackjack gameplays. However, they carry even more weight in Spanish 21 because the game offers more ways to win.
None of the side bets we've discussed can help unless you know when and how to use it properly. That's why you must find a Spanish 21 strategy chart you can rely on. The chart will tell you what decisions to make based on your hand and your dealer's up-card.
Check for Rule Variations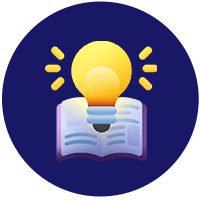 Various casinos offer Spanish 21, but not all have the same rules for this game. So, you should pay close attention to the rules they feature when choosing where you want to play.
Look for Spanish 21 versions where:
The game utilizes six rather than eight decks
The dealer stands on soft 17
You can redouble three times
Super Bonuses and Match the Dealer side bets are paid out after splitting
An ace+face card split hand counts as blackjack
Mind Hard and Soft Totals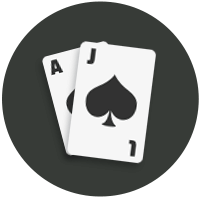 There are a few general rules regarding whether you should hit, split, double down, or stand on particular totals.
You should always follow these well-known rules — hit on 8 or lower and stand on 17 or higher.
This way, you'll reduce your chances of busting and give yourself a better chance of winning down the line. You can look up Spanish 21 basic strategy charts to learn what you should do in response to various other circumstances.
Conclusion
There you have it! We've covered all the basics you need to know to play Spanish 21. All that's left is for you to search for the game and give it a try.
You should be able to find it in both land-based and online casinos. We advise you to start with the latter option to learn the ropes before jumping into live action. Happy gaming!
FAQ
How does Spanish 21 differ from standard blackjack?
Spanish 21 and standard blackjack share most of their basic rules. However, Spanish 21 uses 48-card decks and includes more side bet options. Some side bets you can play in Spanish 21 are re-splitting, late surrender, super bonuses, match the dealer, and more.
What's the house edge in Spanish 21?
The house advantage in Spanish 21 heavily depends on rule deviations and your strategy. With good rules and the proper strategy, this game can have a house edge as low as 0.4%.
Can I use the standard blackjack basic strategy when playing Spanish 21?
You can, but this won't give you favorable results. Standard blackjack doesn't feature many side bets Spanish 21 does, so the basic strategy differs between the two. We suggest you search for Spanish 21-specific basic strategy charts online if you'd like to make the most of playing this game.
Can I play Spanish 21 online?
Definitely, numerous online casinos host versions of Spanish 21. Depending on where you play, you can find it as a virtual and live dealer game under the names Spanish 21, Spanish Blackjack, and Pontoon.
About the Author