Active filters:
Clear all filters

Wild Casino
Bonus Offer:
$5,000 Welcome Bonus
More Info
Available Games
Slots
Blackjack
Roulette
Live Dealer
Baccarat
Features
Great selection of slots
High-quality live dealer games
Excellent welcome bonus
Crypto-friendly

Ignition Casino
Bonus Offer:
$3,000 Welcome Bonus
More Info
Available Games
Slots
Blackjack
Roulette
Live Dealer
Baccarat
Features
300+ games
Crypto-friendly casino
Live dealer jackpot
Bonus galore for different verticals

Cafe Casino
Bonus Offer:
350% up to $2500
More Info
Available Games
Slots
Blackjack
Roulette
Live Dealer
Baccarat
Features
Accepts cryptocurrencies
Generous welcome bonus
Loyalty program
Kahnawake Licence
40

casinos found based on your search.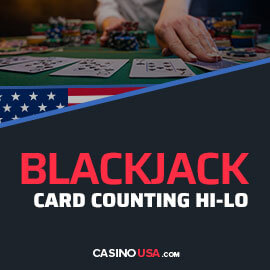 Contrary to popular belief, card counting systems require only simple addition and subtraction to work. Hi-Lo is not a walk in the park, either, and it can be used effectively only by experienced players who know the ins and outs of the game. For it to work, you need knowledge of:
Perfecting it will increase your long-term blackjack win rate.
This guide explains the basics of Hi-Lo card counting and its advantages and limitations.
What Is Hi-Lo Card Counting?
Card counting methods such as Hi-Lo are based on assigning numerical values to each dealt hand. They determine the house's edge at various points in the game. As the casino's edge grows, you'll place smaller bets and vice versa.
The High-Low card counting system was invented in 1963 by a computer scientist and mathematician Harvey Dubner and later perfected by professor Edward Thorp.
You start a new blackjack game with a zero count when you hit the blackjack tables. As the round begins and the croupier starts dealing cards, you assign values to each exposed card as follows:
2, 3, 4, 5, 6 = +1 point
7, 8, 8 = 0 points
10, J, Q, K, A = -1
Depending on which cards are dealt, your running count will fluctuate. When it's at its highest, that's when you should bet the most. When the count is low, then the house's edge increases.
Since most blackjack variants use multiple decks, you need to calculate the true count. You can divide your running count by the number of remaining decks in the shoe.
Hi-Lo is efficient when it's used in combination with the basic strategy. Your betting decisions should be based on the true count. When it's the most favorable (+2 or higher), then you should increase the stakes. As the count drops to +1 or less, you should return to your original wager.
You should always keep track of every card that comes out of the shoe, for obvious reasons. A single missed card would completely throw off the count, making your strategy useless.
Is Hi-Lo Card Counting Effective?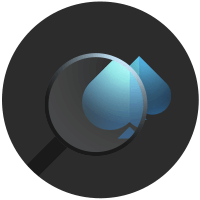 Although Hi-Lo is an effective card counting strategy, it's not the most efficient one.
If you execute it properly, you should squeeze out a 1-1.5% edge over the casino with the Hi-Lo card counting technique. Again, it takes a lot of practice and knowledge of basic strategy to use the system effectively.
There is one major limitation of Hi-Lo (and other card counting techniques): they cannot be applied online where cards are shuffled before each hand. Automatic shufflers are even used in land-based casinos to prevent card counting.
Is Hi-Lo Card Counting Illegal?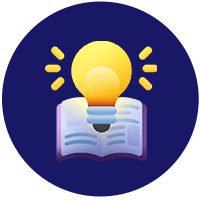 Card counting is one of the biggest taboos in gambling. Although not technically illegal, this betting system is frowned upon by casinos because it violates the unwritten code.
So you might not get into legal trouble for counting cards, but you'd probably get blacklisted by the casino.
Conclusion
You can learn the Hi-Lo card counting system quite quickly, but mastering it takes time. You should practice with one deck before moving on to multi-deck variants to improve your Hi-Lo card counting skills.
You will increase your odds of winning when you learn to apply it correctly and consistently, presuming it is feasible to use.
FAQ
What does it mean when the count is high?
It means that you should increase your wagers because the shoe is replete with high-value cards like Aces and 10s.
Are there any other card counting systems besides Hi-Lo?
Yes, there are several card counting systems besides Hi-Lo, including Thorp Ultimate, Omega II, Wong Halves, KO, Zen Count, Team Card Counting, and the Red 7 system.
Is it possible to apply the Hi-Lo card counting strategy in online blackjack?
It's not impossible, but it's definitely tricky. Most casino sites employ continuous shuffling machines for live dealer variants of blackjack while the program automatically shuffles cards after each round in RNG-based versions, making card counting ineffective.
Is Hi-Lo card counting legal?
Certainly, but casinos aren't overly tolerant of card counters. It's easier to remain anonymous when playing blackjack online.
About the Author