Active filters:
Clear all filters

Wild Casino
Bonus Offer:
$5,000 Welcome Bonus
More Info
Available Games
Slots
Blackjack
Roulette
Live Dealer
Baccarat
Features
Great selection of slots
High-quality live dealer games
Excellent welcome bonus
Crypto-friendly

Ignition Casino
Bonus Offer:
$3,000 Welcome Bonus
More Info
Available Games
Slots
Blackjack
Roulette
Live Dealer
Baccarat
Features
300+ games
Crypto-friendly casino
Live dealer jackpot
Bonus galore for different verticals

Cafe Casino
Bonus Offer:
350% up to $2500
More Info
Available Games
Slots
Blackjack
Roulette
Live Dealer
Baccarat
Features
Accepts cryptocurrencies
Generous welcome bonus
Loyalty program
Kahnawake Licence
40

casinos found based on your search.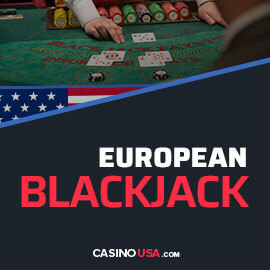 One of the variants you've likely heard about is European Blackjack. While the core of the game doesn't differ from the standard, this variation has a few unique characteristics.
This article will discuss European Blackjack rules and odds and explore how and where you can play this game online.
Keep reading to learn more!
Rules of European Blackjack
European Blackjack shares basic rules with the standard version of this casino classic. The gamblers play against the dealer using 2–8 standard card decks. The aim of the game is to have a hand whose sum reaches or comes as close to the sum of 21 as possible without going over that number. The value of all cards is their face value, except the Queen, King, and Jack — these three count as 10s.
The most prominent difference between this and standard blackjack lies in the way cards are dealt. The players receive two face-down cards, and the dealer gets their first face-up card immediately after that. The dealer only receives their second card after all the players have played their hands. Unlike in some other versions, they cannot check the face-down card for blackjack. They have to wait for all the players to make their moves first.
Besides these, European Blackjack imposes a few additional rules on the dealer. They must stand on soft 17 and hit for a hand value of 16. The dealer also automatically wins if they get a blackjack, even if the player has a hand valued at 21.
There are also several other rules related to side bets. For instance, splitting is permitted only once per hand, but only for those hands that have cards of the same face and value. The rules also prohibit re-splitting. Moreover, players can double down on a hand whose total is 9, 10, or 11, including split cards.
Rules regarding surrender are not clear. Some casinos don't allow players to surrender at all. Others allow it when the dealer's face-up card is a 10-value one, but not an Ace. However, all these side-bet-related rules vary depending on the place where you're playing.
How to Play European Blackjack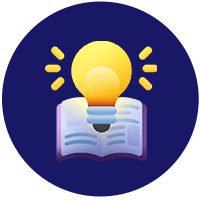 Now that we've established the rules, it's time to discuss the gameplay.
As we've mentioned earlier, you'll receive two face-down cards, and the dealer will get a face-up one. The action starts from the player to the left of the dealer and continues clockwise.
You can win immediately if you're lucky enough to have received an ace and a 10-value card. However, you can also bust straight away if your hand's total goes over 21.
There's also a chance you and the dealer will have the same value hand, in which case the game goes into the Push mode. You neither win nor lose, and your bet is returned to you.
The most likely scenario is that you'll get a hand the sum of which is lower than 21. This situation gives you several options. You can:
Hit
Stand
Double down
Split
Surrender
Hitting means you're asking for another card from the dealer in the hope you'll improve the total of your current hand. Choosing to stand means you've decided to hold on to your hand as it is.
Players who double down get another card from the dealer, double their original bet, and stand on their hands. If you decide to split, you will separate your hand into two equal parts, get another card for each of those hands, and bet on them. Surrendering means you've decided your hand isn't good enough to beat the dealer's, so you're folding and getting half of your original wager back.
After all players have made their decisions, the dealer receives their second card. They can bust, stand, or win. If the dealer busts, all the players win their bets. If the dealer stands, the players' hands are compared to theirs, and the highest one wins.
Where Can I Play European Blackjack Online?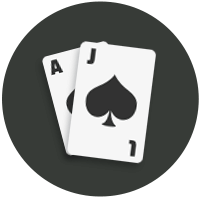 European Blackjack is one of the most popular variants of this game. Some of the industry's top developers, like Microgaming, Play'n GO, Evolution, and Realtime Gaming, have released their versions of it. As a result, you can find it in most — if not all — online casinos out there. A growing number of providers also offer it in their mobile apps if you're a fan of gambling on the go.
You'll be able to play virtual and live dealer versions of European Blackjack. If you've never tried it before, it might be wise to start with the former option. You'll be able to play it in free mode and learn the rules and explore the gameplay without losing any money. Once you're ready for land-based-style gaming, you can test your skills and strategy by competing with real-life players.
Odds and House Edge in European Blackjack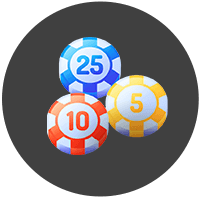 Odds and probability in casino games represent your chances of losing or winning. The house edge shows the advantage the casino or gambling venues have over you in the long run.
All blackjack games, including the European variations, offer the same winning probability — 42%.
The payouts are no different. You can count on a 1/1 payout for even money, a 3/1 payout for blackjack, and a 2/1 payout for insurance, just like in the classic version. The European Blackjack house edge sits at 0.6%. Nevertheless, a few rules this game includes can affect this percentage.
For instance, some casinos offer European Blackjack that's played with only two decks. Such a small number of decks significantly reduces the house edge and works in favor of the players. Still, two-deck blackjack is a rare occurrence in online or land-based casinos. Most gambling platforms use a bigger number of decks and reshuffle them every round, which takes players back to square one.
The card dealing rule that the European version imposes also impacts the players' winning chances. As you may remember, the dealer only gets the second card after the hand is over. Therefore, the players cannot know whether they have a blackjack and are thus more likely to make a wrong decision than in the standard version.
Naturally, this disadvantage discourages players from playing this game. That is why some online casinos have started implementing new rules to make this game more appealing. The rules we're referring to are known as:
OBO (Original Bets Only)
OBBO (Original and Busted Bets Only)
BB+1 (Busted Bets Plus One)
The OBO rule implies that players lose only their original wagers when the dealer gets a natural. They save the money they've wagered when splitting and doubling down. When OBBO is in force, players lose the bets on busted hands and a single unit from all splits. BB+1 allows the dealer to collect all busted bets plus one unit per all non-busted hands.
If you'd like to read more about odds and probabilities in blackjack, look at the charts below. They comprise data on different factors that affect the game, including the number of decks in play, the dealer's up card and final hand, card combinations, etc.
| Dealer's Face-up Card | Dealer's Odds of Busting | Player's Advantage |
| --- | --- | --- |
| 2 | 35.30% | 9.8% |
| 3 | 37.56% | 13.4% |
| 4 | 40.28% | 18.0% |
| 5 | 42.89% | 23.2% |
| 6 | 42.08% | 23.9% |
| 7 | 25.99% | 14.3% |
| 8 | 23.86% | 5.4% |
| 9 | 23.34% | -4.3% |
| 10 | 21.43% | -16.9% |
| J | 21.43% | -16.9% |
| Q | 21.43% | -16.9% |
| K | 21.43% | -16.9% |
| A | 11.65% | -16.0% |
| Number of Decks | House Advantage |
| --- | --- |
| Two decks | 0.42% |
| Four decks | 0.61% |
| Six decks | 0.67% |
| Eight decks | 0.70% |
| Card Combination | Frequency |
| --- | --- |
| Natural blackjack | 4.8% |
| Hard standing (17–20) | 30.0% |
| Decision hands (2–16) | 38.7% |
| No bust | 26.5% |
| Total (all two-card hands) | 100% |
| Dealer's Final Hand | Probability |
| --- | --- |
| Natural blackjack | 4.82% |
| 21 (more than 2 cards) | 7.36% |
| 20 | 17.58% |
| 19 | 13.48% |
| 18 | 13.81% |
| 17 | 14.58% |
| Non-bust (less than 21) | 71.63% |
| Bust (more than 21) | 28.37% |
Conclusion
European Blackjack is one of the most exciting variants of this casino classic. It's like a game of standard blackjack with a twist that makes it even more fun. The game is easy to find and even easier to enjoy. Check out our charts, research some strategies, and you'll be ready to kick-start your European Blackjack journey in no time.
FAQ
How is European Blackjack different from standard blackjack?
There are several ways in which European Blackjack differs from the standard version of this game. However, the most important distinction lies in the fact that the dealer cannot check for blackjack right away. Instead, they need to wait for all players to receive their second card.
Is European Blackjack better than American Blackjack?
Both versions have similar gameplay and rule structure. Nevertheless, some players prefer the American version because it has a slightly lower house edge.
Can I win real money in an online European Blackjack game?
Definitely. All reputable online casinos offer real-money European Blackjack games. Do some research and find one that suits your needs and has a good offer of this variant.
About the Author