Active filters:
Clear all filters

Wild Casino
Bonus Offer:
$5,000 Welcome Bonus
More Info
Available Games
Slots
Blackjack
Roulette
Live Dealer
Baccarat
Features
Great selection of slots
High-quality live dealer games
Excellent welcome bonus
Crypto-friendly

Ignition Casino
Bonus Offer:
$3,000 Welcome Bonus
More Info
Available Games
Slots
Blackjack
Roulette
Live Dealer
Baccarat
Features
300+ games
Crypto-friendly casino
Live dealer jackpot
Bonus galore for different verticals

Cafe Casino
Bonus Offer:
350% up to $2500
More Info
Available Games
Slots
Blackjack
Roulette
Live Dealer
Baccarat
Features
Accepts cryptocurrencies
Generous welcome bonus
Loyalty program
Kahnawake Licence
40

casinos found based on your search.
Blackjack comes in several variants with different rules and side bets. This article will discuss one of the most interesting of them all — Perfect Pairs Blackjack. Stay with us if you're curious about this game's:
We'll explore all of these topics in detail below.
What Is Perfect Pairs Blackjack?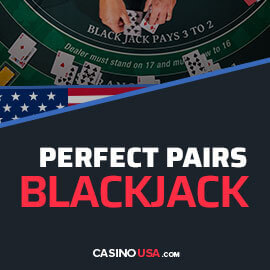 Blackjack first appeared in Spain at the beginning of the 17th century. It arrived in the US in the 1800s and began to spread and develop according to different player preferences. These changes resulted in numerous blackjack variations, including Perfect Pair Blackjack.
Perfect Pairs Blackjack is a version of a standard blackjack game with one difference. The variant features a special side bet called Perfect Pairs. The bet relates to the first two cards the player is dealt as the game starts. However, not every two cards can make a pair. There are rules regarding what pairs are viable in this variant and how much each pair pays out.
Namely, for two cards to be considered a pair in this blackjack variant, they must have something in common. It can be their numerical or face value, color, and suit.
Depending on the combination of these three characteristics, there are three categories of blackjack pairs:
Colored pair — Cards with the same number or face value and color but different suits
Mixes pair — Cards with the same number or face value but different colors and suits
Perfect pair — Cards with the same number or face value and same color and suit
Perfect Pairs Blackjack Rules and Gameplay
A game of Perfect Pairs Blackjack starts differently than the standard blackjack. The players must decide whether they want to participate in the Perfect Pairs side bet before the gameplay starts. This means that they must wager without knowing what cards they'll receive. Players get this choice before every new round.
The amount you'll have to bet should be at least the minimum wager the table allows. However, it doesn't have to match your main bet. These two bets are completely separate in the gameplay.
If you've decided to make the Perfect Pairs bet, you'll place it on the special part of the blackjack table. This bet will be settled before the main play starts.
You'll receive a different payout depending on the type of pair you get. This is what the Perfect Pairs Blackjack table commonly looks like:
Mixed pair pays out 5:1
Colored pair pays out 10:1
Perfect pair pays out 30:1
However, the Perfect Pairs Blackjack payouts can differ depending on the casino. Generous venues might offer a 35:1 perfect pair payout, while those with a tighter budget might lower this payout to 25:1.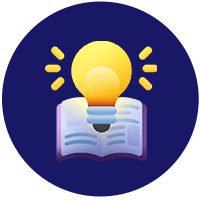 The rest of the Perfect Pairs Blackjack gameplay unfolds like the standard game. The game usually makes use of six or eight standard-card decks. The players and the dealer get two cards each. They choose whether they want to hit, stand, or split.
Hitting refers to the action of drawing additional cards and standing means you've chosen to hold onto the cards you've received. Splitting allows you to separate two cards of the same value into two hands, receive another card for each, and bet on them separately. The game's objective is to reach the sum of 21 without busting.
Your Perfect Pairs Blackjack game may allow other types of side bets, depending on the casinos where you're playing. For instance, standard blackjack doesn't allow players to split Aces, but many Perfect Pairs Blackjack versions do. They may also let you double down on hard totals even after you've split.
Still, these side bet rules vary, and you should check what restrictions your casino imposes before playing.
Perfect Pairs Blackjack Odds and Probability
As you may know, several factors affect blackjack games' odds. They include the number of decks and players, specific rule modifications, and allowed side beats. The aspect that affects the Perfect Pairs Blackjack the most is the number of decks. The more decks the casino uses, the lesser the probability you'll land the bet.
If you're playing an 8-deck game, there are 415 cards in the dealer's shoe. Seven of them can make a perfect pair. So, the perfect pair bet has the best odds — 1 in 59 or around 1.7%. In comparison, you'd have 1.9% and 3.9% chances of hitting a colored or a mixed pair in the same situation.
Look at the table below to gain a clearer overview of these odds:
| Hand | Payout | Combinations | Probability | Returns |
| --- | --- | --- | --- | --- |
| Colored pair | 15 | 1,664 | 0.019277 | 0.289157 |
| Mixed pair | 5 | 3,328 | 0.038554 | 0.192771 |
| Perfect pair | 25 | 1,456 | 0.016867 | 0.421687 |
Note: Casinos that offer higher payout on these hands or use a smaller number of decks have a lower house edge.
Tips and Hints for Playing Perfect Pairs Blackjack
When discussing Perfect Pair Blackjack strategies, we refer to two approaches. One concerns the Perfect Pairs side bet, and the other relates to the rest of the gameplay. Let's start by discussing the side bet strategy since it comes first.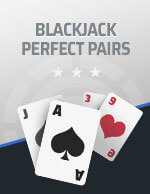 There is a way you can make the most of the Perfect Pairs side bet without losing too much money. The method includes creating a separate bankroll for this bet. The bankroll should depend on the payout the game offers. For instance, if the side bet offers a 25:1 payout and you plan to bet $4 per hand, your bankroll should be $100.
You should use this bankroll to bet on Perfect Pairs on each hand until you run out of money or hit the bet. However, once the money from this bankroll is gone, you should stop making the Perfect Pairs bet altogether. This way, you'll increase your chances of hitting Perfect Pairs because you're betting on them so often. Plus, you won't lose more money than you can afford.
The other approach we've mentioned is the basic blackjack strategy. You can use it here because the rest of the gameplay in Perfect Pairs Blackjack is the same as in the standard version. Basic blackjack strategy tables are available online.
Note: Keep in mind that neither of these strategies will lower the house's edge in your game. They can only improve your winning odds in the long run.
Conclusion
Perfect Pairs Blackjack is one of the most intriguing variations of this casino classic. It doesn't differ much from traditional blackjack, so it won't be hard to learn. Plus, it features a side bet that can help you win some extra money. You can find it in numerous online and land-based casinos.
Go through our breakdown of Perfect Pairs Blackjack rules and gameplay, and check out the odds table and strategies, and you'll be ready to play.
FAQ
How is Perfect Pairs Blackjack different from standard blackjack?
Perfect Pairs Blackjack shares most of its rules with the standard version. However, it features an additional side bet called Perfect Pairs. The bet allows you to bet on the initial two cards you'll get during gameplay and earn extra cash.
Where can I play Perfect Pairs Blackjack?
Perfect Pairs Blackjack is one of the most popular variations of the famous table game. So, you should find it in most online and land-based casinos.
What is the house edge in Perfect Pairs Blackjack?
Perfect Pairs side bet that this variant features increases the house edge standard blackjack has by a few percent. So, its house edge becomes similar to that in casino games with higher payouts like roulette. However, the exact percentage depends on the payouts and the number of decks the casino uses in gameplay.
Does making the Perfect Pairs side bet pay off?
The Perfect Pairs side bet can help you win more money than you would in standard blackjack gameplay. However, the win is not guaranteed. You can help your chances if you rely on the strategies we've outlined above.
About the Author