Active filters:
Clear all filters

Wild Casino
Bonus Offer:
$5,000 Welcome Bonus
More Info
Available Games
Slots
Blackjack
Roulette
Live Dealer
Baccarat
Features
Great selection of slots
High-quality live dealer games
Excellent welcome bonus
Crypto-friendly

Ignition Casino
Bonus Offer:
$3,000 Welcome Bonus
More Info
Available Games
Slots
Blackjack
Roulette
Live Dealer
Baccarat
Features
300+ games
Crypto-friendly casino
Live dealer jackpot
Bonus galore for different verticals

Cafe Casino
Bonus Offer:
350% up to $2500
More Info
Available Games
Slots
Blackjack
Roulette
Live Dealer
Baccarat
Features
Accepts cryptocurrencies
Generous welcome bonus
Loyalty program
Kahnawake Licence
40

casinos found based on your search.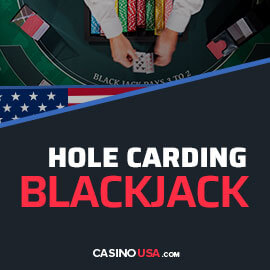 If you're after a new blackjack strategy, stick around. This article will discuss hole carding and how and where you can use this tactic.
What Is Hole Carding in Blackjack?
Hole carding is an advantage strategy where the player attempts to uncover cards that should remain concealed in the deck. These cards are called hole cards, which is where the technique gets its name. It can be used in various casino games, from poker to blackjack.
Since the rules in these casino classics are different, the use of this technique differs too. Blackjack rules require the dealer to deal both the players and themselves two cards. In most standard blackjack games, the player receives two up-cards while the dealer receives one up and one down-card or hole card. The hole card is used as the basis for players' decisions. The game's outcome depends on its reveal at the end of the round.
To that end, hole carding in blackjack involves the player trying to catch a glimpse of the dealer's hole card. Knowing the hole card's value can help you take full advantage of the basic blackjack strategy and significantly improve your winning odds. In fact, the proper use of the hole carding strategy can help players increase their advantage over the house by as much as 13%.
How to Find Hole Carding Opportunities?
The key to using hole carding in blackjack is paying close attention at the right moment. Most blackjack players don't focus on cards at the moment of dealing. So, the first step to adopting this advantage strategy is to watch the cards.
Naturally, your actions aren't the only factor that influences gameplay. The second step would be finding the table that provides the best conditions for hole carding. Some casinos leave more room for you to take full advantage of hole carding, while others make using it impossible.
You can look for the following signs if you'd like to know whether a casino offers good hole carding opportunities:
Shuffling Machines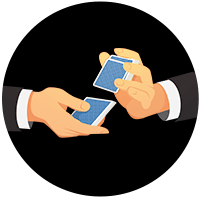 Most, if not all, land-based casinos today use card-shuffling machines. These devices are imperfect, and blackjack experts have discovered specific models have distinct weaknesses.
The machines we're referring to are the iDeal and the Shufflemaster Ace shuffler. Their design makes the dealer almost compelled to reveal their hole card. Many players who notice casinos using either of these machines join a blackjack table with the intent of using hole cards.
Table Layouts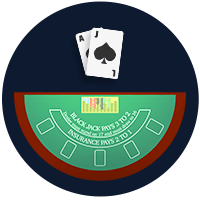 Blackjack tables are usually designed to hide the shuffling machine from the player's view. Nevertheless, that's not the case in every casino hosting blackjack.
Certain gambling venues have tables where the shuffler is placed on the table before the players. This layout makes hole carding much easier, so taking the right seat can do wonders for your winning odds.
Dealers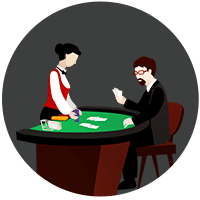 Peeking at the dealt cards also heavily depends on the dealer.
Inexperienced or sloppy dealers are known as flashers or flashing dealers in the hole carding community. They tend to grip the cards in a way that makes hole carding a breeze.
You can learn whether a dealer is a flasher by searching for flaws in their dealing procedure before you decide to join the table.
Tips for Proper Hole Carding
Once you've ensured a casino offers the right conditions for hole carding, there are a few more things you can do to help your odds:
Find the Right Seating Position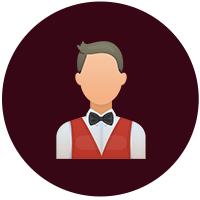 It's known that seat positions in blackjack can be significant in gameplay. They provide a specific table view and determine when you'll play. However, that's not all.
Your blackjack seat can also influence your hole carding strategy.
The best seats for a hole card reader are right in front of the dealer. Players who want to make the most of this advantage strategy usually take first or third base.
Play The Angles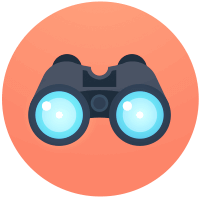 Whether you'll see the dealer's hole card in blackjack also depends on your angle.
Your view might be hindered by the dealer being right or left-handed or simply their dealing procedure.
In this case, it's best to try out different seats to see what angle gives you the best view of the cards. Some players recommend slouching closer to the table or leaning back in your chair to improve visibility.
Avoid Suspicion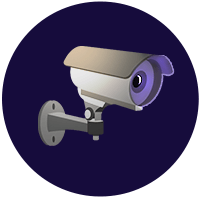 An underrated part of the hole carding strategy is keeping a low profile.
Learning the dealer's hole card will make you feel more confident about your next move. However, you shouldn't make your intentions obvious.
You can raise suspicion by making bold moves in circumstances where other players are standing or placing bets that are too big for your budget. Try to avoid both of these approaches.
Is Hole Carding Allowed?
Our last tip raises the question, "is hole carding legal?" The answer is not that simple. To help you understand the ambiguity tied to this advantage strategy, we'll use a 1983 Las Vegas legal case.
Namely, the Golden Nugget Casino in Las Vegas caught one of their players using the hole carding strategy. The case went to trial, but the Nevada Supreme Court deemed that the hole carding involved in this case wasn't violating any cheating statutes.
This ruling was based on the fact that this blackjack hole card reader did nothing but look for a flashing dealer, sit at the right position, and look at the right spot at the right time.
Nevertheless, the situation would've been quite different had the player used a blackjack hole card mirror to gain an advantage. Leveraging instruments of this kind would constitute cheating, and the player would be liable for criminal penalties.
It's important to note that casinos don't favor hole carders, with or without aid instruments. If used correctly, the strategy can significantly decrease the house advantage, which is why casinos tend to ask hole carders to leave their premises.
Conclusion
Blackjack is a highly competitive and widespread game, so players welcome any help they can get. A popular strategy they like to employ is hole carding. Harnessing this technique in the right way can significantly increase your winning chances.
All you need to do is spot flashing dealers, sit at the right table position, watch the cards, and strike it rich!
FAQ
How do you hole card in blackjack?
Hole carding is an advantage strategy that entails spotting the value of the dealer's hole card during the deal. It requires you to sit at the right seat at the table, find the best angle to view the deal, observe the cards, and stay on the low during gameplay.
What are flashers in blackjack hole carding?
Flashers are dealers whose lack of experience or sloppiness reveals their hole card during the deal.
Is blackjack hole carding illegal?
Yes and no. Scouting for flashers, sitting at a convenient seat, and looking at the right place at the right time doesn't constitute cheating. However, utilizing instruments such as hole-carding mirrors to help your strategy is illegal and punishable by law.
About the Author