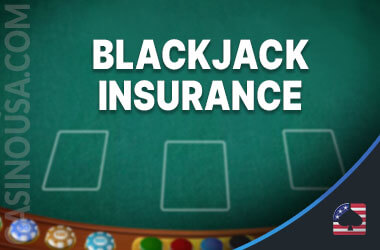 Out of all table games, blackjack is the most popular one, without a doubt.  The game owes its reputation to a list of things, the most important one being its straightforward gameplay. Even those who haven't played it before can catch on quickly. Apart from that, gamblers also like how fast-paced it is and prefer it to other casino classics because of its low house edge.
Due to its high marketability, it's hard to find a casino — be it an online or a land-based one — that doesn't host at least one blackjack variant. With the rise of iGaming, it's become even easier to play this game whenever and wherever you like. 
As a result, there has been an increase in the number of blackjack players. If you're one of the newbies looking to improve your blackjack skills, you're in the right place.
Today's article is about the most iconic moves you can make while playing blackjack — buying insurance.
What Is Insurance in Blackjack and How Does It Work?
The core of this game is guessing whether your hand is better than the dealer's. Naturally, there's always a chance your estimate is wrong, so reducing the risk of mistakes is one of the players' goals. Insurance betting is one way to help you achieve just that.
Blackjack insurance is one of the several side bets — additional bets you can place during the standard game of blackjack.
Note: You'll be able to place an insurance side bet or buy insurance after the first two cards have been dealt. However, that's only possible if the dealer's up-card turns out to be an ace.
This bet is supposed to serve as protection if the dealer's hand ends up being "blackjack" — a hand with a total value of 21. The said bet is worth half your initial wager.
If you buy the insurance and the dealer does, in fact, have blackjack — you'll win the insurance bet at 2:1 odds. This means that you'll be able to break even on that hand.
Nevertheless, if the dealer's hole card is not a blackjack, the insurance bet is collected, and the game continues as usual.
When Should I Buy Insurance in Blackjack?
Like all other decisions in blackjack, there are several factors to consider.
Once the dealer's up-card turns out to be an ace, you have to look at your hand and see whether an insurance bet would really pay off. If you have a total of 15 or higher, it's relatively safe to place an insurance bet. We say safe because you'll still be able to pull through and win the round even if you lose the side bet.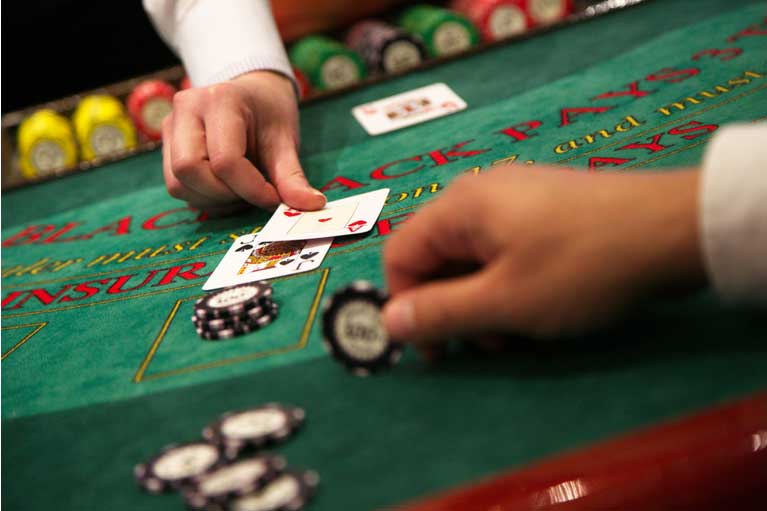 Still, you should know that, according to the statistics, players lose a good half of the insurance bets they make while playing blackjack.
So, the odds aren't really in your favor.
If you really want to take advantage of this side bet, you need to rely on different strategies. For instance, counting cards in a game of blackjack would allow a player to recognize when there is an excess of cards valued at ten left in the deck. The player would then know whether buying insurance at that particular moment is a good idea.
Unfortunately, it takes time to master blackjack strategies like this. Plus, land-based casinos tend to ban card-counters, while online gambling sites often terminate their accounts.
Downsides to Insurance Betting
Let's explore why placing an insurance bet is not advisable if you're looking to win.
The insurance bet has a house advantage of 3%.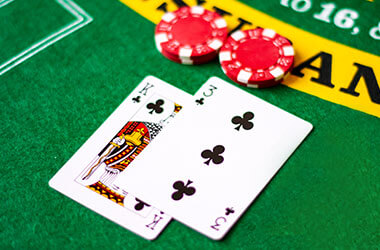 In a 6-deck game, the bet only pays off about 30% of the time — when the dealer draws a 10-point card on top of their ace.
When this is coupled with this side bet's 2:1 payout odds, you get a negative expected value. In the long run, you're going to be losing money.
We'll clarify this with an example —  say you've made 130 insurance bets worth $20 each. Based on our calculations above, you should win 40 and lose 90 out of those bets, on average. This means that you'd make $1,600 (as every won bet would add $40 to your bankroll).
However, you'd also be losing $1,800 ($20 for each of those 90 lost bets). So, you'd come out of the game $200 short.
This is why experts advise all blackjack players, especially amateurs, to steer clear of insurance bets unless they've got a knack for strategies. 
Not sure how to manage your bankroll? Check out our Bankroll Management for Blackjack Players blog post to learn more.
Alternative Moves in Blackjack
Blackjack games feature a few other side bets, so things aren't as grim as you might have thought. To help you get a feel of what else is on the menu, we've listed a few of them: 
Perfect Pairs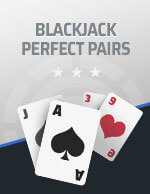 This side bet allows the players to make a pair with the first two dealt cards.
A pair can consist of cards with the same numerical value or the same face value. Different types of pairs pay out differently.
If your cards match in numbers or faces and their color, that's called a Colored Pair. If the pair turns out to be the same type of card (same suit and value), you get a Perfect Pair.
However, if they don't match in color or suit, that's a Mixed Pair. Players have to decide whether they want to place a Perfect Pairs bet before the game starts.
21+3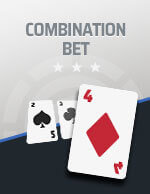 Players bet on the type of combination their two cards and the dealer's up-card would create.
There are a couple of possible combinations based on their suit and value, and they come with different payouts:
Flush —  The three cards are of the same suit (5:1).
Straight — The cards bear a consecutive value, 2–3–4, for example. (10:1).
Suited triple —  The cards are all one and the same card type (100:1).
Three of a kind — The cards bear the same number or face value (30:1).
Straight flush — The cards all have the same suit and bear three consecutive numbers (40:1).
Royal Match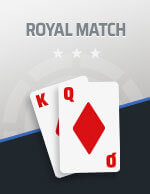 The goal of this side bet is to come by two suited cards. The ideal outcome is to get a king-queen pair.
Two suited cards pay 5:7, but the king-queen combo pays 25:1.
The house edge for this one comes at around 3.7%.
Under/Over 13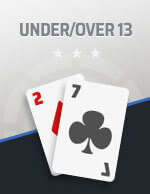 Players are betting on whether the sum of their two cards will be under or over 13.
You lose if you choose to go with the Over bet when you should have gone Under and vice versa.
Moreover, if the sum of your cards ends up being exactly 13, you won't win either.
Lucky Ladies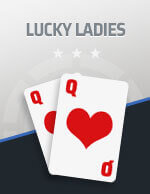 With this one, you have bet that the sum of the two cards you have been dealt will add up to 20.
If you get two queens of hearts, for example, the bet pays out 200:1.
Lucky Ladies has one of the highest house edges among the blackjack side bets — over 24%.
Conclusion
As you can see, even though it's one of the most well-known types of blackjack side bets, the insurance bet is not the best move for everyone. While experts might be able to make the most of it relying on strategies like card counting, beginners don't have enough skills for this endeavor.
Due to the bet's negative expected value, relying on pure luck will give you a much better chance of winning at the end of the day. However, if you're still intrigued by blackjack side bets in general, there are plenty more out there for you to test out.
Make sure to take note of the bet's house edge and the number of decks used in the game before you make any final decisions.
Keep Reading: What Is a Blackjack 'Early Payout' and How Does it Work?
About the Author