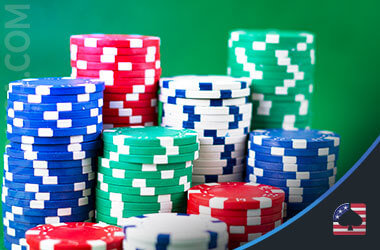 Winning at a card game such as blackjack, regardless of its variant, is truly exhilarating. It means that you as a player have employed all your knowledge and effort and, with a dash of luck, managed to come out as a winner.
However, we know that not everything is coming up roses in life, and casinos games aren't an exception.
Unfortunately, the opposite scenario is a common one, too. Sometimes, despite your valiant efforts, your losing streak doesn't seem to cease. Changing your luck might not be possible, but there are certain tips and tricks you could employ to increase your chances of winning.
Continue reading as we delve into the world of blackjack — one of the most popular card games in casinos, both land-based or online.
We'll discuss the basics and go over some of the top tips and tricks that may help you come out victorious.
Blackjack Basics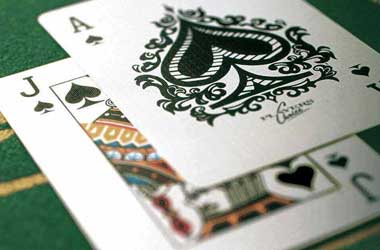 First and foremost, what every blackjack player should know like the back of their hand, is the terminology. We understand that you might be excited to play, but going in blind will only lead to loss.
Now, we're sure that you know the game's premise — your goal is to collect cards that total more than the dealer without going over 21. It's as simple as that!
However, you need to know how to handle the basic lingo if you want your gameplay to be smoother. Here are some of the expressions every potential blackjack player needs to know.
Hit — Ask for another card. You can do so until you lose or decide to stand down.
Stand — This one is pretty self-explanatory as well. You're announcing that you don't want any additional cards.
Double down — Player doubles their bet before the dealer gives them a card, after which they must stand.
Split — Those who have two cards of the same value can split them into two hands and essentially double their bet.
Surrender— If you think you are going to lose the bet, you can surrender half of your bet and cut your losses.
Tips and Tricks
Now that we have the basics out of the way, we can move on to more serious matters. While casino games depend on having a proper strategy and luck (some more so than others), there are specific tips and tricks players can employ to enhance their chances.
In this section, we'll carefully inspect those you'll find the most beneficial.
Consider Your Bankroll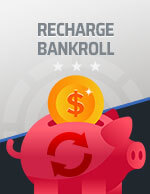 As with every other game you would play in a casino, you should be realistic about your bankroll.
Never bite off more than you can chew.
With that in mind, it's always prudent to have a set budget and to look for tables that suit your needs.
If you do the necessary research beforehand, it won't be that difficult to spot tables with low minimum stakes.
Double Down Tables Are It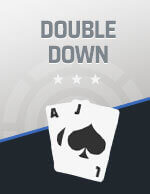 Although the blackjack house edge is pretty low as it is, this tip may help you reduce it even more. Namely, some casinos will allow players to double down on any two cards they want.
Sure, they might be a rare gem in a sea of tables that only allow you to double down with a 10 or an 11, but they do exist. You just need to be patient and to know where to look.
Dealer Stands on Soft 17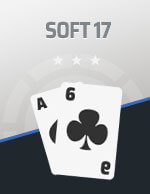 Speaking of tables, you should always be in search of one where the dealer stands on soft 17, as it can prove to have a positive effect on your budget.
But what does this mean exactly, and how is it beneficial to you as a player?
A soft 17 means that in the combination of cards, an ace is counted as 11. If the dealer stands on soft 17, the house edge will reduce significantly, thus increasing your chances of winning.
Set Strict Limits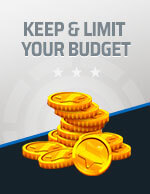 Setting a limit is easier said than done, especially if you are on a losing streak.
We've already mentioned the importance of having a set budget. Knowing when to stop is just as imperative.
Don't chase your losses, no matter how tempting it may seem.
Part with the money you've lost and focus on better things that may crop up further down the line.
Know When to Stand Down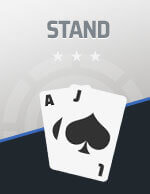 If you're on a winning streak, it can be very easy to get carried away by the euphoria and miss the intricate details that would help you win.
Being realistic and knowing when to stand down is extremely important. For instance, if you have a weak hand and the dealer has a face-up card of four, five or six, your best option would be to stand down.
This way, if you're lucky, the dealer could bust, and if not, there's always the next hand.
Have a Strategy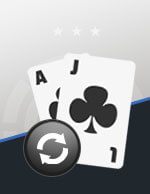 Relying on a particular strategy in blackjack can be extremely beneficial.
It's always wise to have a basic one in place whenever you're playing. For example, betting systems like Martingale and Paroli are favored by many casino enthusiasts. These are pretty straightforward to follow, and it's always good to have a safety net while playing.
Keep in mind that some of these strategies may not work if you have a smaller budget, as they are based on mathematical progressions with a specific bankroll in mind.
To Insure or Not to Insure?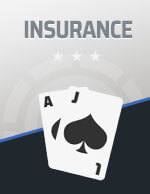 You've probably heard of blackjack insurance, and while it does sound tempting, it might not be such a good idea after all.
Insurance bets will do you more harm than good, as the payoff for this type of bet tends to be very disadvantageous (less than the odds of the dealer having a blackjack).
Split a Pair of 8s and Aces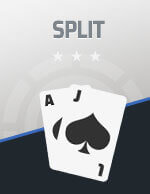 Some players may have had the chance to look at a blackjack cheat sheet. If you are one of those people, then this piece of advice will make perfect sense to you.
Always split a pair of 8s and aces, regardless of the dealer's cards.
This strategy works because, in the case of aces, it will be advantageous to you, and in the case of 8s, you'll be cutting your losses or increasing your wins depending on the dealer's upcard.
Don't Get Distracted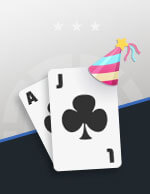 You may be tempted to look at other players, but try to refrain from this practice as much as you can.
Being distracted will do you more harm than good in the long run.
Sure it's nice to get to know your fellow players, but you could always do that once the game ends.
About the Author