Wild Casino
Bonus Offer:
$5,000 Welcome Bonus
More Info
Available Games
Slots
Blackjack
Roulette
Live Dealer
Baccarat
Features
Great selection of slots
High-quality live dealer games
Excellent welcome bonus
Crypto-friendly

Ignition Casino
Bonus Offer:
$3,000 Welcome Bonus
More Info
Available Games
Slots
Blackjack
Roulette
Live Dealer
Baccarat
Features
300+ games
Crypto-friendly casino
Live dealer jackpot
Bonus galore for different verticals

Cafe Casino
Bonus Offer:
350% up to $2500
More Info
Available Games
Slots
Blackjack
Roulette
Live Dealer
Baccarat
Features
Accepts cryptocurrencies
Generous welcome bonus
Loyalty program
Kahnawake Licence
41

casinos found based on your search.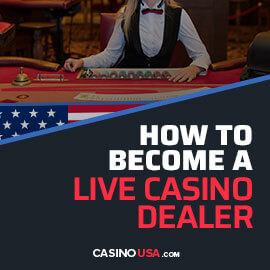 Being a live online casino dealer can be an attractive and exciting calling. If it's something that you're thinking of doing in the future, you'll need to get as much information as you can before getting started.
You may wonder:
What the job entails
What skills you need
How much it pays
Whether you need special education to do the job.
Join us as we explore these and other questions and learn everything you need to know if you want to become a live casino croupier.
Job Features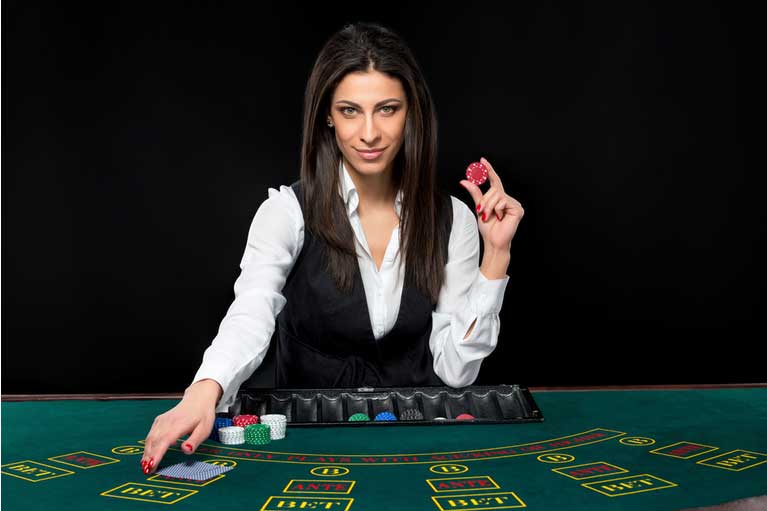 Until live casino games appeared, players could only play RNG casino games online. While these are certainly fun, they don't provide the authentic casino experience of live casino games. Thanks to real-time streaming and the human touch these games offer, players can enjoy a more realistic gaming experience.
Before we dive into the education, skills, and requirements needed to become a live casino dealer, let's first define what the job entails and what dealers do. Simply put, a live online casino dealer or croupier is a person who handles and hosts live casino games like:
The dealer's duties are to deal the cards, spin the roulette wheel, greet and entertain players, explain the game's rules to beginners, and guide the players through various game stages, from betting to claiming payouts. Dealers should know the ins and outs of the game they host and be able to answer any relevant questions on the spot.
In essence, online live casino dealers do pretty much the same thing as dealers in land-based casinos, with certain differences. For instance, they don't have to handle the players' money and chips because the software does this for them. Also, they often don't work in a real casino but in special studios explicitly designed for recording and streaming live casino games.
You must also be wondering how much online live casino dealers make. According to the online recruitment platform ZipRecruiter, the annual salary for this position can be anywhere from $12,000 to $100,000. However, most online casino dealers in the US make an average of $48,549 a year, or around $23 per hour.
The salary also largely depends on where you work. For instance, live dealers in Malta or Latvia earn much less on average than dealers employed in the US.
Schooling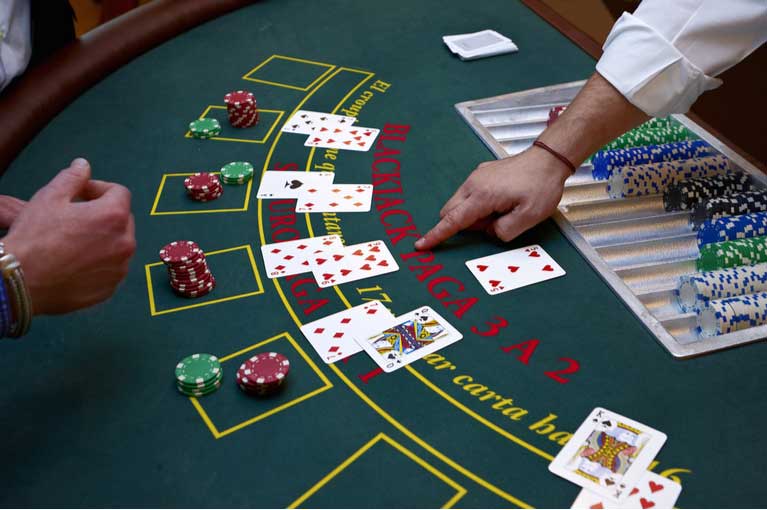 If you've ever played a live online casino game, you've probably noticed the ease and composure with which most live dealers do their jobs. This confident and collected manner can sometimes give off the impression that being a live dealer is easy and doesn't require training apart from knowing the game rules.
However, nothing could be farther from the truth. Although you don't need to spend years and loads of money on expensive courses and colleges to become a live dealer, professional training is necessary.
The training helps you learn how specific games and equipment work, proper table etiquette, how to behave, how to deal the cards and interpret the game outcomes, and how to keep your composure and host different games.
There are numerous schools and courses you can enroll in to learn how to become a live casino dealer. Training courses usually last between two and five weeks, depending on the game and the specific program.
We must note, though, that these courses are not always cheap. To ensure you get the proper training, you should be prepared to pay upwards of $500 per course.
Some training schools have partnerships with online casinos and can recommend you to them once you complete the course. Also, some online casinos and live casino providers offer free training for beginners. An example is Evolution Academy by Evolution Gaming, the absolute leader in the production of live casino games.
Skills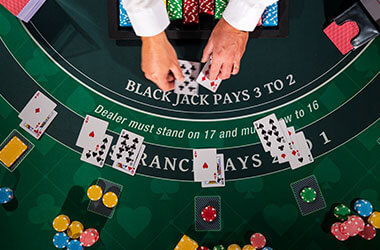 As is the case with all other jobs, certain people are more suitable for the online live casino dealer position than others. This largely depends on whether or not you possess a particular skill set.
Naturally, the essential skill you need to become a live dealer is an excellent command of the game you intend to host. Nevertheless, if you don't know much about live casino games but still want to become a dealer, the relevant course will teach you all you need to know.
Another critical skill every dealer should master is hand-eye coordination. Remember, you will deal the cards and guide the players through the game. You must learn how to do this quickly but elegantly and effortlessly so the game can run smoothly.
Likewise, a live casino dealer should possess strong math skills. While you don't have to do the same amount of calculation as a land-based casino dealer might, you still need to have a good command of your numbers.
As a live casino dealer, you may not be working with people in person, but you are required to communicate with players on the other side of the screen. Therefore, it is vital to have good communication skills and be polite, cheerful, and presentable. It's a plus if you have an entertaining personality and don't mind telling jokes.
Finally, you must speak fluent English or any other language the game might be streamed in. This will depend on the market you work for, but most online live casino games are in English.
Requirements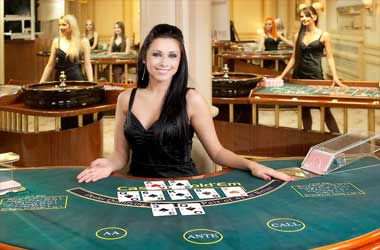 While most of the skills we've mentioned are easily trainable and not very difficult to acquire, specific requirements can decide whether you're a decent candidate for the job or not.
First, online casino croupiers must be of a certain minimum age. This depends on the gambling laws of the jurisdiction you work in. Usually, the minimum age is 21, but some online casinos and providers may also employ people over 18 years old.
Next, it is a requirement for an online casino dealer to have at least a high school diploma. Of course, in addition to that, you should complete the mandatory croupier training, financed from your own pocket or by the casino you intend to work for.
Finally, since online live casino games run 24 hours, live dealers should have flexible schedules. Moreover, the casino or studio you wish to work for may not be in your city, country, or even on the same continent, so you should be prepared to relocate if needed.
Pros and Cons of the Job
Being an online live casino dealer can be an excellent job with many perks and benefits. However, we must look at this profession from all angles to get an objective and clear picture.
Let's explore the pros and cons of being a live dealer in an online casino.
Pros of Being a Casino Dealer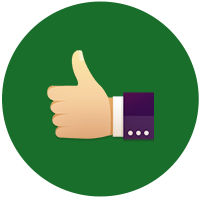 One of the most notable advantages of the job is that it is pretty easy to learn if you fulfill the basic requirements. If you invest a little time and money, you can complete live dealer training in just a few weeks.
What's more, if you go down this career path, you're unlikely to be out of a job. The demand for live casino games grows steadily, maintaining the need for live online casino dealers.
Another advantage of the job is that you can receive tips from players. Unlike land-based table games, live games in online casinos can cater to many players simultaneously, potentially generating pretty enviable amounts in tips.
Cons of Being a Casino Dealer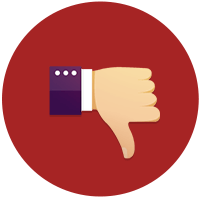 On the flip side, the role of a live casino dealer does come with a few disadvantages. For one, these games need to be serviced around the clock, so you may find yourself working odd hours and night shifts.
Also, starting out as a live dealer, you will likely receive a minimum wage. Building up to the salary you deserve can take time and energy, depending on the casino or provider.
Finally, depending on your personality, a live dealer job may not be the right choice for you. It requires you to have an outgoing and overall happy and positive demeanor, which may be exhausting or unsuitable for some people.
Conclusion
We hope this article has answered most of your questions about becoming a live online casino dealer. As we have shown, you can quickly learn the skills needed to start this job. You just need to fulfill the basic requirements and invest time and money into training. However, before diving in, assess your skills and preferences, so you can be confident that being an online live dealer is for you.
FAQ
What is a live online casino dealer?
A live online casino dealer is a person who deals cards and guides players through the different stages of a live casino game in an online casino.
Do I need to go to school to become a live casino dealer?
While you don't need to go to school in the traditional sense to become a dealer, you do need to complete professional training. Live casino dealer courses usually last a few weeks.
How much do online casino dealers earn?
The salary for an online casino dealer depends on the country and the employer you work for. The average live dealer salary in the US is around $48,000 annually.
About the Author