Wild Casino
Bonus Offer:
$5,000 Welcome Bonus
More Info
Available Games
Slots
Blackjack
Roulette
Live Dealer
Baccarat
Features
Great selection of slots
High-quality live dealer games
Excellent welcome bonus
Crypto-friendly

Ignition Casino
Bonus Offer:
$3,000 Welcome Bonus
More Info
Available Games
Slots
Blackjack
Roulette
Live Dealer
Baccarat
Features
300+ games
Crypto-friendly casino
Live dealer jackpot
Bonus galore for different verticals

Cafe Casino
Bonus Offer:
350% up to $2500
More Info
Available Games
Slots
Blackjack
Roulette
Live Dealer
Baccarat
Features
Accepts cryptocurrencies
Generous welcome bonus
Loyalty program
Kahnawake Licence
41

casinos found based on your search.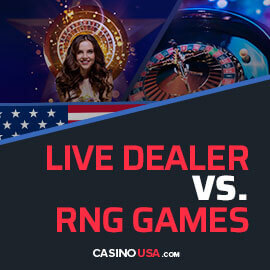 However, with great power comes great responsibility. You'll have to make choices before you start gaming. One of the most important choices has to do with the format of the games you want to play — live or virtual. But which is better, live dealer or RNG-based games?
Read on to learn about both categories and come to a conclusion.
What Are Live Dealer Games?
Before we speak about the differences between live dealer and RNG-based games, you must understand the basics of each category. We'll start with live dealer games.
If you've ever visited a land-based casino and played its games, you won't have trouble understanding how online live dealer games function. They're based on the same principle. Live dealer gaming software companies strive to recreate the land-based gambling experience online. So, they use a gaming studio, employ professional croupiers, host live casino games, and stream them via the internet in real time.
Thanks to advanced interactive technology, online casino members can access these live streams, interact with dealers and other players, and participate in the games. The gameplay works as it does in an actual brick-and-mortar casino. Depending on the game, the croupier shuffles and deals the cards, spins the wheel, and interacts with the players. The only difference is that players place bets and communicate using screen buttons and live chat tabs.
The best live dealer games offer additional benefits. For instance, players can choose from several camera angles for the best view of the table, join and play at multiple tables simultaneously, take advantage of more betting options, view game history and statistics, and more. The options are extensive, and the experience is immersive.
RNG Online Casino Games Explained
RNG-based online casino games, also known as virtual casino games, are the most numerous game category on any online gambling site. These games are made possible by gaming and RNG software integration. You already know what gaming software is if you have ever played a video game on your computer. This technology allows a virtual representation of various casino games, from poker to baccarat. However, RNG technology is a bit more complicated.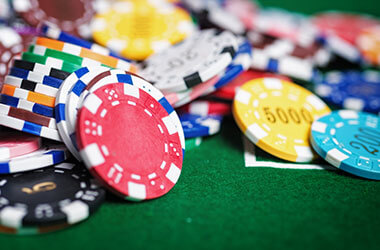 RNG is an acronym for Random Number Generator. It's an algorithm designed to generate long sequences of random numbers. The software is constantly working, which means it goes through incredible amounts of numbers at immense speed without any pattern. So, it's impossible to calculate or predict the outcomes.
RNGs are attached to the gaming software, feeding it a random number each time a player presses the Bet or Spin button. The software converts that number into an outcome relevant to the game — a symbol on the slot machine or a card in a table game — and displays it to the player.
The purpose of RNGs is the fairness of online games. Without this technology, casinos could program the outcomes of the games they host. Needless to say, the players would be at a considerable disadvantage. RNGs are there to ensure that there's a fair chance to win at any game you choose to play online. However, that doesn't mean casinos can't influence how their RNGs function.
As you may know, casinos make a profit based on the house edge of the games they host. Casinos ensure they can make money from their games by manipulating a component of the RNG called the seed. The seed is the fixed number that determines the sequence of digits an RNG generates. However, that doesn't mean their RNGs are rigged.
Some companies specialize in testing and monitoring RNG technology. Some of the most well-known auditors include:
These companies operate independently from casinos but offer their services to these providers. Quality online gambling sites partner with RNG auditors and undergo regular tests and checks to demonstrate that they provide a fair and safe gambling environment to their users.
Differences Between Live Dealer and RNG-Based Games
To compare live dealer and RNG-based casino games, we should consider their pros and cons. We discuss them in several sections below.
Gambling Experience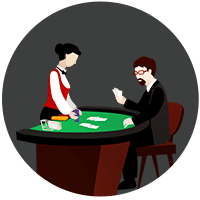 Nothing beats live dealer games when it comes to an authentic gambling experience. These games are the closest you'll get to land-based gambling without leaving your home. You'll enjoy a high-definition stream with:
An accurate gambling set-up
Professional dealers
Real-life players
There are even music and sound effects to add to your enjoyment.
RNG-based gameplay can be exciting, but it lacks the social or entertaining value of live games.
Game Variety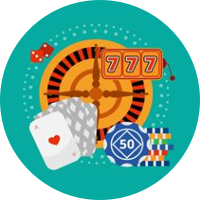 The majority of games in online casinos are RNG-based. They usually comprise several subcategories, including slots and various table games. Almost any casino game you can imagine is available online in an RNG version nowadays.
Live dealer games are hugely popular among players, but they're also much more expensive to host than their virtual counterparts. Much more goes into making them a reality, including:
Game setup and dealers
Streaming technology
iGaming equipment
As a result, casinos can afford to host fewer of these games. RNG-based games win this one.
Randomness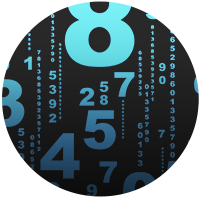 Unlike RNG-based games, online live casinos don't rely on any software to ensure the randomness of their games.
The dealers shuffle the cards and deal them or spin the wheel and throw in the ball, just like in land-based casinos. You can see all of that on your screen in real-time, so you can be sure nothing is amiss.
If you tend to mistrust machines, you'll likely prefer the live dealer approach to randomness.
Competitiveness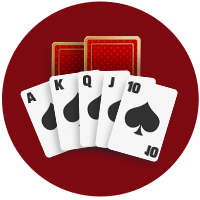 Players may value this characteristic differently. Those who love the social aspect and competitive atmosphere of land-based gambling will prefer live dealer games. A live casino allows you to:
Play with real-life players
Compete with them
Learn from their strategies
Hone your skills while having fun
Players who find land-based gambling overwhelming and prefer a quieter atmosphere will probably enjoy RNG-based games more. They let you learn the ropes at your own pace and give you enough space to practice without any pressure.
Demo Play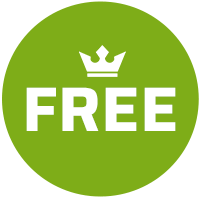 Demo or free play is a feature that most RNG-based games offer. It allows you to play without investing any money. It's great for beginners and players with tight budgets. However, it's also a great way to test new releases.
Live dealer titles don't offer demo play because of how they operate. You have to wager some real money to participate in these games. This is another plus for RNG-based titles.
Conclusion
As you can see, live dealer and RNG-based games differ in several areas. They offer a diverse gaming experience, atmosphere, game variety, and features.
Many players will tell you live dealer games are far superior, but they aren't perfect either. It really comes down to your tastes and preferences as a player.
FAQ
What's the difference between live dealer and RNG online casino games?
Live dealer and RNG-based games are run differently and feature different gambling styles and characteristics. You can read more about each of these components in the article above.
Are RNG-based games fair?
They usually are. As long as you're playing in a reputable casino certified by a known third-party RNG auditing company, you can be sure its games are fair.
Do live dealer games offer bonuses?
Live casino bonuses are not very common. Most online casinos offer great bonuses for their RNG-based games. However, if you dig deep enough, you might also find some good live promos.
About the Author