BingoFest
Bonus Offer:
$20 Free + 25 Free Spins
Available Games
Slots
Video Poker
Bingo
Keno
Features
Instant-play games
Hefty welcome bonus
Round-the-clock live chat
Cryptocurrencies accepted

BingoSpirit
Bonus Offer:
$10 Free + 30 Free Spins
Available Games
Slots
Video Poker
Bingo
Keno
Features
Huge Bingo Game Selection
US Player-Friendly
Great Promotion Selection
Loyalty Program Available

CyberBingo
Bonus Offer:
$20 Free + 50 Free Spins
Available Games
Slots
Video Poker
Bingo
Keno
Features
Great Selection of Bingo Games
No Deposit Bonus
Accepts Crypto Payments
24/7 Customer Support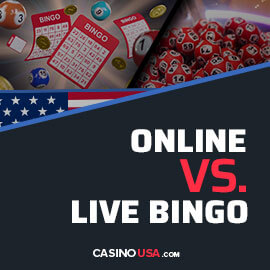 Although online and live bingo games have many similarities, each offers unique features that set them apart.
Our article will provide an in-depth look at both and help you decide which version is the best for you.
Social Aspect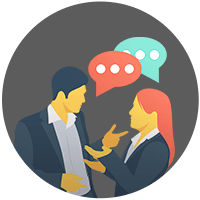 Socialization is the main reason why bingo still garners a considerable crowd. Bingo halls provide a unique occasion for social interaction where dozens (sometimes hundreds) of people with similar interests compete in the same room. Making friends and mingling makes games more fun, and sometimes, they include drinks and food, resulting in a festival atmosphere.
On the other hand, online bingo lacks the human element. Players only have the chat option, which allows them to communicate with fellow players.
Although operators try to compensate for the lack of socialization in this manner, nothing beats the authentic atmosphere of a live bingo hall.
Convenience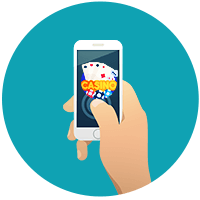 Playing from the comfort of one's own home is why players flock to online bingo. By doing so, they save time spent driving or commuting. Online bingo is available via websites or apps on PCs and mobile devices, so you can have fun whenever and wherever you want.
Contrary to land-based bingo, which has a fixed schedule during the week, its online counterpart is accessible round the clock, regardless of your location. This way, you don't have to conform to any schedule but can play at your convenience. You only need a decent internet connection, and you are good to go.
Additionally, online bingo is suitable for those who prefer the quiet of their own home and would rather avoid the hustle and bustle of a traditional bingo hall.
Prizes and Jackpots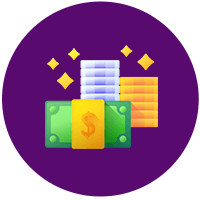 The number of providers you'll find when playing online bingo is on the rise. As a result, bingo developers and sites strive to offer special bonuses and features to encourage players to join their games. Sometimes, individuals will even have the opportunity to try out bingo entirely free for a limited period if they just sign up with a specific operator.
Bingo bonuses can be an excellent way to fund your games, as they can feature rewards for online VIP programs and match-up bonuses.
Some sites entice players to join bingo chat rooms, where moderators give random prizes. They can include everything from extra tickets to real money. However, players must be cautious and read the fine print since these perks frequently come with some limitations.
Operators usually prevent you from cashing in your bonus winnings. Others may condition you to purchase a certain number of bingo tickets before you can get your cash bonus back.
Game Diversity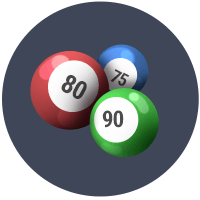 Over the years, there have been numerous variations of bingo. Unfortunately, brick-and-mortar bingo halls offer limited bingo-style games, which is not the case with its online counterpart. Players can find different options, from different themed rooms to various twists incorporated into the original games:
Bingo scratchcards
Bingo slots
Deal or No-Deal
Furthermore, you can switch between games easily.
Land-based bingo tries to follow suit —  thus, players can enjoy the occasional disco and retro bingo, as well as drag queen bingo.
Speed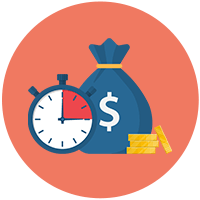 It is no secret that online bingo is about speed and keeping things moving. This is the main difference from the land-based variant, where a slower pace and entertainment are the driving forces. Since online bingo is much faster, it has to ensure that calls are 100% fair, which it does by using a random number generator (RNG).
The pace at which the balls are called out is roughly three seconds, while the automated marking additionally speeds up the game. This action is a little slower in land-based bingo, as the host draws the numbers every 10–15 seconds.
Price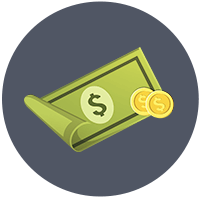 As you might expect, going to a land-based bingo hall is more expensive than playing online.  Some bingo venues offer different card prices, but many don't give you this option. The games usually cost around $5, but if you stay for a full night, you might end up paying around $20. In fact, you are partly funding the overall experience in land-based halls.
By contrast, online bingo sites feature a variety of ticket prices, meaning you can set your own limits. While some operators offer free bingo games, most charge $1–$2 on average per session. The reason for lower card prices is that online platforms are less expensive to run.
That said, a cheap game online can be as fun as a full-priced bingo night — it all boils down to your preferences.
In-Game Functions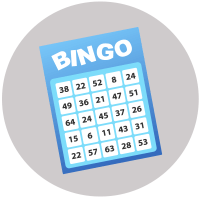 An online bingo game allows players to sit and observe the numbers being called and marked off.
The auto-daub function automatically crosses the numbers on your card. However, you can always opt to do it manually.
On the other hand, if you play in a live bingo hall, checking off by hand is the only option.
Safety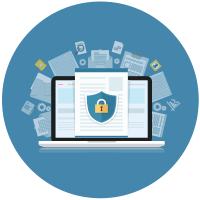 Although most bingo halls take safety seriously, you are more likely to get robbed there than on an online platform. You can quickly become a target after others witness you receive a huge payout. It is also wise to avoid alcohol in this situation, as liquor makes you less aware of your surroundings.
When it comes to safety measures, they apply to both online and offline bingo. Thus, you should only gamble on reputable sites, brick-and-mortar or online.
About the Author