BingoFest
Bonus Offer:
$20 Free + 25 Free Spins
Available Games
Slots
Video Poker
Bingo
Keno
Features
Instant-play games
Hefty welcome bonus
Round-the-clock live chat
Cryptocurrencies accepted

BingoSpirit
Bonus Offer:
$10 Free + 30 Free Spins
Available Games
Slots
Video Poker
Bingo
Keno
Features
Huge Bingo Game Selection
US Player-Friendly
Great Promotion Selection
Loyalty Program Available

CyberBingo
Bonus Offer:
$20 Free + 50 Free Spins
Available Games
Slots
Video Poker
Bingo
Keno
Features
Great Selection of Bingo Games
No Deposit Bonus
Accepts Crypto Payments
24/7 Customer Support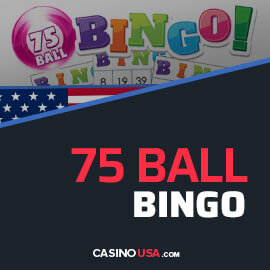 However, unlike its popular counterpart, which uses crossing out numbers on one, two, or three lines, 75-ball bingo brings a unique element to the table — various patterns that are crossed off to win the game.
Our article will explain how 75-ball bingo is played, what the cards look like, and what kinds of patterns there are.
Read on.
What Is 75-Ball Bingo?
This is a fun and fast-paced bingo-style game that features unique patterns you must fill in to win. For this reason, it is also known as pattern bingo.
It may seem unbelievable, but the game's history dates back to the 1500s. However, it became popular in the US at the beginning of the 20th century, when a guy from Brooklyn called Edwin Lowe discovered a version of the game at a fair in Atlanta.
Fascinated with the concept of beano (as it was first called), Lowe worked on improving the game. Someone must have mispronounced the name by calling it bingo at some point, and the name stuck until today.
At first, 75-ball bingo was only played in America, but with the invention of the internet, it spread around the globe.
75-Ball Bingo Cards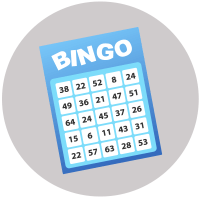 Each bingo ticket contains a 5×5 grid with numbers ranging from 1 to 75. There are 24 randomly numbered slots with a blank space in the middle (free square).
The game host (caller) or software draws the numbers, and the players keep track of them under the column headings that spell out the word BINGO. The card is designed this way to speed up the marking process. All the numbers are divided into five columns, each containing five random numbers.
The B column consists of numbers from 1 to 15.
The I column consists of numbers from 16 to 30.
The N column consists of numbers from 31 to 45.
The G column consists of numbers from 46 to 60.
The O column consists of numbers from 61 to 75.
Therefore, if you hear the caller saying, "N31," you will know what column that number belongs to.
75-Ball Bingo Patterns
Unlike other bingo variants, 75-ball bingo allows players to make a variety of patterns as they play. This game used to feature only one pattern in the early days (hence the name Single Line). Players could complete it diagonally, down, or across. However, more patterns have been added over the years, and currently, there are over 300. You will learn about the winning pattern for the current game before you start playing. There can only be one winner — the one who completes the pattern the fastest.
Aside from the single line, patterns are divided into other categories, including:
Double line — This refers to two full lines running diagonally, across, or down.
X pattern — Two diagonal lines are forming an X on your ticket.
Blackout/ Coverall — All the spots on your card are marked off.
Custom patterns — A pattern can consist of five or more numbers arranged in a predetermined layout, such as letters, numbers, and shapes. Therefore, you may come across a diamond, turtle, champagne glass, sputnik, the number 8, the letter L, and many others.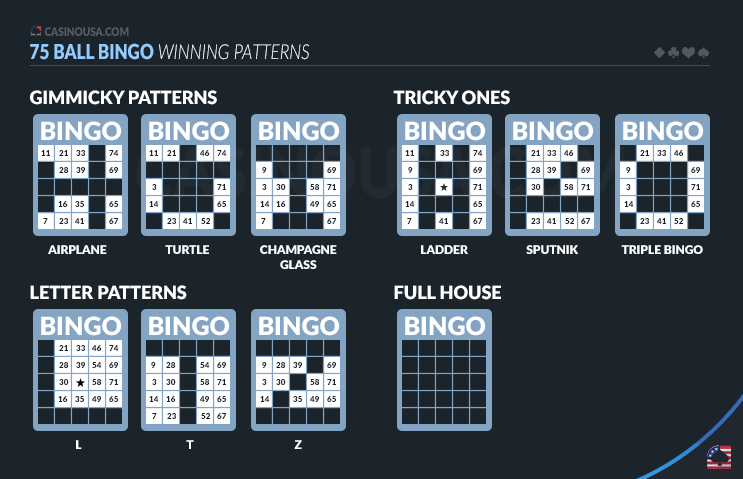 How to Play 75-Ball Bingo — Step by Step
The rules of 75-ball bingo are pretty straightforward. Nevertheless, we have created a short step-by-step guide to help you in case you have never played this version before.
First, you must purchase a numbered bingo ticket from a live bingo hall representative or a digital operator in an online game. Remember that you can buy up to 96 tickets. Before the game starts, you will be informed how many players there are and what pattern you need to complete to win the jackpot.

Once the game kicks off, the random number generator selects bingo numbers from 1–75, or the caller draws them.

Each time a number is called, the software/you will cross off any matches on your game card.

The first player who completes the specific pattern is the winner. Remember that the return to player is typically 75%, and the house edge is around 30%; still, the numbers vary from operator to operator.
It's worth noting that the game payout depends on the number of players and the cost per card. With more cards sold and more players participating, the prize will be greater. Occasionally, some operators offer a fixed minimum prize, while some bingo games feature extra jackpots worth three figures or more.
Online vs. Land-based 75-Ball Bingo
Although some people still prefer playing 75-ball bingo at land-based facilities, others have embraced its online counterpart. Naturally, playing it online and offline differs in many ways. Let's outline a few significant differences.
Setup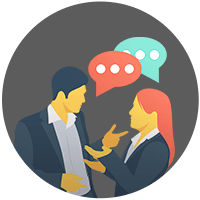 Online 75-ball bingo can be played almost anywhere, which is not the case with the brick-and-mortar version.
On the other hand, land-based variation provides the social aspect — a key reason why people still flock to bingo halls.
Prizes and Promotions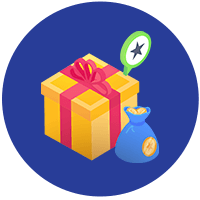 Unlike its land-based counterpart, online bingo allows you to access many promotions and lucrative jackpots.
Speed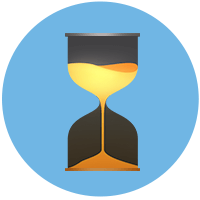 In online games, an RNG generates numbers every three seconds. However, callers at land-based halls announce them every 15 seconds.
Marking Off The Numbers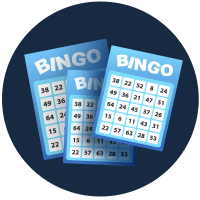 When you play 75-ball bingo online, the game software will mark the numbers off automatically on your ticket, but if you prefer to, you can select an option to daub them manually. Contrary to that, you always have to do it the old-fashioned way at land-based gaming venues.
Conclusion
Compared to the classic versions, 75-ball bingo and its patterns offer a nice change. Many players love this game because it's fun, fast-paced, and exciting.
Additionally, it is quite easy to find 75-ball bingo, both online and at brick-and-mortar halls. Plus, since you can buy as many as 96 cards at a time, you have even higher chances of winning!
FAQ
What is the difference between 75-ball bingo and 90-ball bingo?
90-ball bingo features a 3x9 grid with five numbers on each line. In this game, the goal is to complete the horizontal lines. On the other hand, 75-ball bingo cards have 25 squares laid out on a 5x5 grid. Here, you don't have to complete the lines to win — instead, you need to make patterns.
How many winning game types are there in the 75-ball bingo game?
Considering there are five lines on a 75-ball bingo card, each player gets five chances to win — with one line, two lines, three lines, four lines, and five lines (a full house).
Is it possible to win twice in a single 75-ball bingo game?
Unfortunately, no. There is only one pattern per card per game — once the pattern is completed, it's no longer used.
About the Author