BingoFest
Bonus Offer:
$20 Free + 25 Free Spins
Available Games
Slots
Video Poker
Bingo
Keno
Features
Instant-play games
Hefty welcome bonus
Round-the-clock live chat
Cryptocurrencies accepted

BingoSpirit
Bonus Offer:
$10 Free + 30 Free Spins
Available Games
Slots
Video Poker
Bingo
Keno
Features
Huge Bingo Game Selection
US Player-Friendly
Great Promotion Selection
Loyalty Program Available

CyberBingo
Bonus Offer:
$20 Free + 50 Free Spins
Available Games
Slots
Video Poker
Bingo
Keno
Features
Great Selection of Bingo Games
No Deposit Bonus
Accepts Crypto Payments
24/7 Customer Support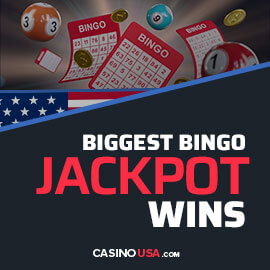 Hopefully, these results will encourage you to try your hand at one of the most entertaining and straightforward chance games online.
Let's see which players were the luckiest in the history of online bingo.
John Orchard — All-Time Champion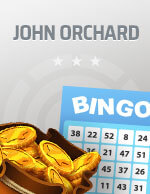 Even though this win occurred in 2012, it still holds the record as the biggest online jackpot ever. John Orchard, a 60-year-old grandfather from Lincolnshire, England, shocked the online bingo community and drew huge attention ten years ago. To make matters more interesting, Orchard was not an avid bingo player. On the contrary, he had only played for a few days before his big win.
He joined the Butlers Bingo website and bet only 30p (around 33 US cents) on a multi-million jackpot. A few moments later, he became a millionaire, having won £5.9 million (approximately $6.5 million). As a good husband, he waited for confirmation from the site before calling his wife with the good news.
What makes this story even more incredible is that Orchard was a hard worker looking at a minimum of another five years on the job. Thanks to this win, he retired early and realized his dream of owning a Jaguar. We can't say we're not happy to see such a sum go into good hands.
Lisa Potter — Lucky Turn of Events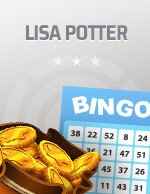 That same lucky year, Lisa Potter from Oxfordshire in South East England had a regular Friday night at home. Her night started with her husband engrossed in a football game on the TV, her mobile phone not working, and pure boredom.
Namely, Lisa occasionally played a game of bingo online on the Ladbrokes site, but she had no plans of placing any bets that evening. However, since everything else went sideways, she sat down at her computer and made a £5 (~$5.5) bet while her three kids were roaming around the house. To her surprise, she won a staggering £1.3 million (around $1.4 million).
Before the big bingo win, Lisa had led quite a humble family life. The couple planned on possibly upgrading their car and going on a family vacation, which happened once their budget was no longer limited. Interestingly, Lisa hadn't been on a plane before, and she had hoped to visit her friend in Gran Canaria, and this win helped her achieve that.
Christine Johnson — Late Night Win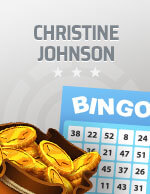 Who would have thought that insomnia could bring you millions? Well, it did just that for Christine Johnson from Wales. Namely, Chrissie couldn't fall asleep one night and came downstairs just before midnight to avoid waking her husband. She decided to try her hand at online bingo. Little did she know she'd win £1.3 million.
After playing for about 20 minutes, she was notified that she had won £300,000, but the numbers kept rising until they reached millions. She immediately woke her husband and phoned her children to celebrate the win.
Interestingly, Christine decided to keep working as a chiropodist even though she was close to retirement in 2016. She spent some money traveling with her husband, gave some to her three children, and put some away for charities working with Alzheimer's and breast cancer patients.
Mandy Bowman — Humble Winner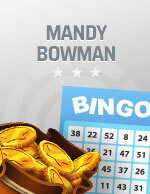 Despite winning one of the largest online bingo jackpots, Mandy Bowman isn't looking for a life of luxury. The 45-year-old farmer from Buckie in Moray, Scotland, had previously won at bingo, but she had never hoped to hit the jackpot as she did in 2016.
Bowman loves playing bingo online, and her hobby finally paid off when she won £1.2 million (approximately $1.3 million) playing on Glossy Bingo. Mandy did not have extravagant goals for her big win, but she did have ambitious plans for her farm. Namely, she and her husband wanted to upgrade their machinery and do some work on the farm to expand their operations and business.
Being the humble winner she is, Mandy noted that she and her husband never went on their honeymoon and wished they would make time for that once all the work on their farm was done. What can we say except that this jackpot went into the right hands?
Anita Campbell — Relentless Millionaire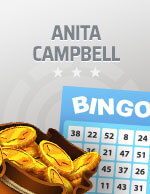 The story of Anita Campbell becoming a millionaire will inspire many avid bingo lovers to keep playing. Namely, Campbell did not have an easy life as she was a single mother of four living on welfare. She noted that she had trouble keeping up with her credit card bills, which affected her health.
However, her hobby turned things for the better. And not just once, but twice! Campbell won huge sums twice within a week. She opened an online bingo account while living in Seaham in County Durham, North East England, and won £597,000 (~$666,000) within the first few hours. Despite this win, she didn't stop playing, and only a few days later, she won £552,000 (~$616,000).
Anita used the winnings to pay off her debts and move out of her rented home into a new one. She treated her family to shopping sprees and took care of some medical bills. It looks like persistence does pay off!
About the Author