BingoFest
Bonus Offer:
$20 Free + 25 Free Spins
Available Games
Slots
Video Poker
Bingo
Keno
Features
Instant-play games
Hefty welcome bonus
Round-the-clock live chat
Cryptocurrencies accepted

BingoSpirit
Bonus Offer:
$10 Free + 30 Free Spins
Available Games
Slots
Video Poker
Bingo
Keno
Features
Huge Bingo Game Selection
US Player-Friendly
Great Promotion Selection
Loyalty Program Available

CyberBingo
Bonus Offer:
$20 Free + 50 Free Spins
Available Games
Slots
Video Poker
Bingo
Keno
Features
Great Selection of Bingo Games
No Deposit Bonus
Accepts Crypto Payments
24/7 Customer Support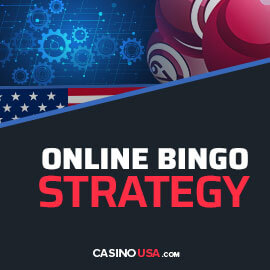 This article will help you decide which session is worth playing by explaining how bingo odds are calculated, what affects them, and strategies you can apply to improve them.
Futhermore, with us, you no longer have to search high and low for the best bingo online sites to test out your bingo strategy. We have tested many online platforms to ensure players get:
A superb experience
An easy cashout process
A wide selection of bingo games
Friendly and knowledgeable customer support
Lucrative promos
Then we singled out the ones that ticked all the relevant boxes. The list includes:
Calculate Bingo Payout Odds
Before we jump right into calculating bingo odds, you should note these several factors that immensely affect them:
Number of Cards in Play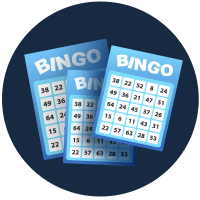 A basic way to increase your winning odds is to purchase more tickets. For instance, if you buy one bingo card and the other nine players also buy one ticket each, your winning odds are 1:10. However, if you buy 11 tickets, your chances significantly increase.
Some online bingo sites tell you exactly how many cards are in play in the current game, which will help you calculate your odds more precisely.
You shouldn't spend your money on a lot of cards in an effort to double your chances if only a few players have bought them. However, you should do exactly that if many players are involved.
Number of Calls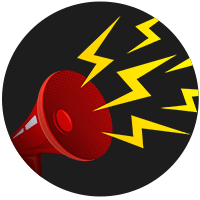 Bingo calls also influence the odds because each ticket features a certain number of potentially winning calls.
Each game has its patterns and winning combinations, so your winning odds increase as the game progresses because fewer balls are left to be drawn. For instance, the odds of winning on the 10th call are incredibly low, but they increase significantly on the 40th call.
Another crucial factor influencing bingo odds is a return to player (RTP). It represents a statistical percentage number that a player would get back from their wagers. Some bingo RTP rates can help you determine a game's probability. To do that, you must consider the number of players and the session's number of balls.
The number of probable combinations differs between, for instance, 90-ball bingo and 75-ball bingo. Since patterns are more difficult to complete in 90-ball sessions than in 75-ball sessions, 90-ball sessions are typically longer. Thus, their RTP rate is 80%. Contrastingly, since 75 ball sessions can end in a short time, their RTP rate is 70%–85%.
There is no difference in calculating the probability of winning a 75-ball bingo or any other bingo game. Calculating your odds of winning requires considering two numbers. These are:
The number of your active cards in play
The number of total active cards in play
For instance, if you have 10 active cards in a game with 200 active cards across all players, the calculation is the following:
Based on this, you have a 10% chance of winning. On the other hand, if you have 15 active cards in a game of 100 active ones, your winning odds will be higher:
As calculated, your winning chances will be 15%.
Odds of Winning Progressive Jackpots in Bingo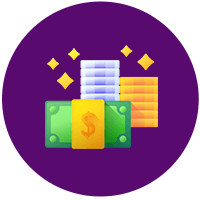 This kind of jackpot usually features a minimum starting point (which varies across different games) — some will pay out only a few hundred dollars, while some start with a few thousand or a hundred thousand dollars. This is the minimum the game will pay and is known as the seed.
Progressive jackpot value increases each time a player buys a ticket because a portion goes to the prize pot. This way, the total amount can reach stratospheric heights after some time, but once someone triggers it, it will reset and start from the original seed amount again.
But since it is entirely luck-based, can you increase your winning odds somehow?
You can try a couple of things. Some players suggest waiting for progressive jackpots to grow at least 3x their seed amount because you will make your bets count for more.
Playing for larger jackpots, you can reap another benefit — higher expected value (EV). It refers to the money you can theoretically expect to gain back from the bets you make. Considering the operator's cut, you're typically facing a negative EV. For instance, the house edge can be 7% when the jackpot starts with its minimum; however, your EV will grow over time as the main prize grows.
Imagine a site seeds a jackpot at $40,000 with a 7% house edge at that point. The progressive jackpot increases to $320,000, but the house edge shrinks to 2%, thus giving you a higher EV. A jackpot can even provide a positive EV when it reaches a certain amount. If this happens, you will make theoretical profits on every ticket you purchase. However, the catch is that much of the positive EV is tied to the main prize, meaning you must win it to reap the benefits.
Winning Numbers Percentage Rates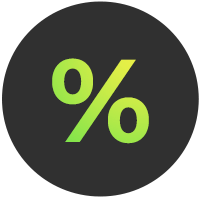 It's a common fact that bingo is all about luck, and there is no chance one can know what number will be drawn next.
Statistically, number six is the frequently called winning number on standard 90-ball bingo games. In fact, the number six has been called almost 300 times more than the feared number 13. Next on the list are four, 42, 62, 52, 51, 64, 81, 47, and 57.
Learn Bankroll Management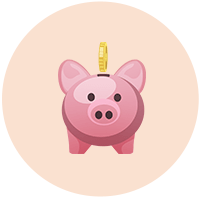 Before you start playing any bingo game, especially the progressive one, you must ensure you have an adequate bankroll. The bigger the bankroll, the longer you will last and, hopefully, win a sizable payout. Additionally, you could buy more expensive cards.
Knowing the RTP for the game you play and your average stakes could help you manage your bankroll. You can use the following approach.
Let's say your bankroll is $5,000, and the average amount you spend per card is $5. Suppose we divide the two, 5,000/5 = 1,000 units. Assuming you play the games with an average RTP of 95%, 1,000/0,05 = $50 of unexpected losses.
This means you will lose 50 units on every $1,000 wagered (1,000 x 50 = 20,000). The numbers say it is theoretically possible to last up to $20,000 in wagers.
Play at Reputable Sites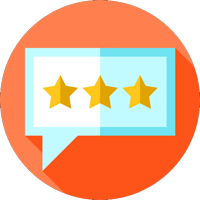 It cannot be stressed enough that before you invest your money into any bingo game, you must first find a reputable provider. By doing so, you can rest assured the games are fair, withdraw winnings without issue, and increase the chances of making money in the long run.
You should also read honest reviews and ask friends for recommendations before you opt for one.
Other Essential Tips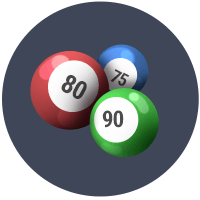 There are ways to improve your bingo-winning odds. One is to increase the number of active cards in your game. Although many bingo variations allow players to purchase multiple tickets at once, you must also know the total number of cards allowed in a game.
Another way to improve your odds is to find quieter bingo rooms. Experienced bingo players avoid busier sites. Furthermore, they also avoid playing during evenings and weekends. Fewer players will enjoy bingo during early morning hours or daytime, which naturally increases your chances of winning.
Another helpful tip is to make friends with fellow players. You can mingle in online forums, chat rooms, or discussion boards, ask questions for clarity, and even pick their brains. This is a great way to discover new bingo sites, find out what prizes are up for grabs, and what bonus games are available.
Many players try utilizing various bingo strategies, with the Trippet and Granville being the most famous ones. The former was proposed by a British statistician, Leonard Trippet, who advises getting the numbers on cards closer to 38 if you play long bingo games and closer to 1 and 75 if you play short ones. The latter strategy is super easy, and players frequently apply it. The Granville method focuses on numerical analysis to yield positive results. Players must buy cards with an equal amount of low and high numbers, odd and even, and those that end with 1, 2, 3, 4, 5, 6, 7, 8, and 9.
Conclusion
Despite being able to calculate the bingo odds, there's nothing you can do to turn them into your advantage. The best thing to do is to think about how many tickets you want to buy and whether lower odds and a smaller prize pool appeal more to you than higher odds and a larger prize pool.
Remember to always play at reputable bingo sites and wait for the jackpot to grow so that you can enjoy a higher EV. 
FAQ
What are bingo odds?
Since bingo is entirely based on probability and luck, it is challenging to determine the odds. Online bingo is RNG-powered, and there are some patterns you can use to your favor. Nevertheless, if you play 90-ball bingo, the chances of any number being called are 1:90. Every time a bingo ball is called, the number decreases by one, which means your chances will be 1:89 on the next call, and so on. Simply put, your bingo winning odds will be 1:10 if you and nine other players buy a single bingo ticket each.
If a bingo jackpot exceeds $100,000, can a player take it home in one lump sum?
Bingo payouts are commonly offered in installments at most establishments. If the prize is less than $1,000, it will normally be given to the winner in one lump sum.
How many numbers do you need to win the bingo?
These numbers vary from game to game. Some games award one-line, two-line, or house wins, some only house wins, while some require you to fill unique patterns to award prizes.
About the Author