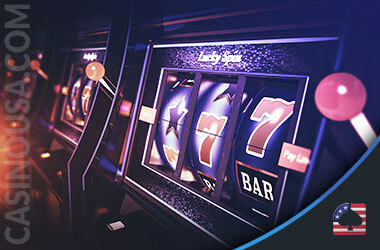 You'll hardly find a slot player who hasn't dreamed of winning a jackpot prize. That's the ultimate goal — a fun gaming session and a trip home with a bag of cash. However, only a lucky few actually get to experience it. Or do they?
How would you feel if we told you that you could be a progressive jackpot winner? Sounds enticing? Stick around.
This article will discuss progressive jackpot slots and try to shed some light on this mystery. Read on to learn:
What Are Progressive Jackpot Slots?
Before we dive into the topic of winning a progressive jackpot slot, all readers must understand what these games are. Progressive jackpot slots don't differ much from the regular slots at first glance — be they land-based slot machines or online games. They have reels filled with symbols, a lever or button for putting those reels in motion, and paylines that generate prizes.
So, what makes progressives different?
Unlike regular slots, progressive jackpot slots don't feature fixed prizes. The award you can land if you hit the winning combination of symbols constantly changes. The jackpot they offer depends on the bets made. The game takes a portion of each of their bets and puts it towards the jackpot prize. So, the jackpot prize grows, that is, progresses as more players spin the reels.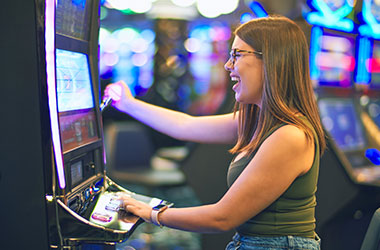 All progressive jackpot games have two essential components — the seed and the meter.
Since no one would be interested in a slot with zero dollars for a prize, the house has to provide the starting jackpot. This starting prize is called the seed. Depending on the casino, the seed can range from less than a thousand to a few thousand dollars, even a million.
The meter is the rising amount of money the casino displays as the prize for the next jackpot winner. It's usually displayed on the slot machine in land-based casinos and featured next to the slot thumbnail on online gambling sites.
Types of Progressive Jackpot Slots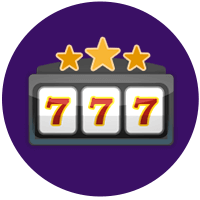 There are three main types of progressive jackpot slots based on how they collect money for the jackpot they feature:
Standalone progressives — These slots have a jackpot prize exclusive to that game. They collect funds only from the bets players make on that machine or online game alone.
Local-area network progressives — These games share their jackpot prize with other nearby slot games. They're land-based slot machines that collect funds for their prize from more than one game. They take a portion of bets from a group or network of slot machines in a single casino. Naturally, these progressives offer bigger jackpots than the previous kind.
Wide-area network progressives — This name refers to online slots that share their jackpot with multiple other games. They collect funds for their jackpot from all slots hosted by the same operator or created by the same developer. Since online slots cover a much wider pool of players, millions of them worldwide, these prizes can be worth a small fortune.
How to Choose the Right Progressive Jackpot Slot?
Now that you know how to recognize a progressive jackpot slot, we can discuss how you should choose the right one for you. This process comprises several steps.
We'll explain each one below. Read on to learn all you need to know.
Find a Reliable Casino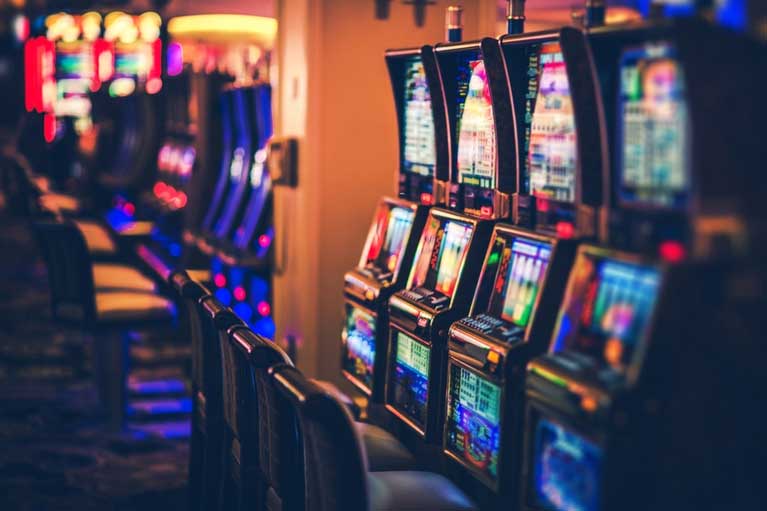 The first step toward selecting the right progressive jackpot slot to play is finding a casino that hosts it. If you're a fan of brick-and-mortar gambling venues, you'll have to research casinos near you and visit as many as you can to decide. However, if you're into online casinos, you can find the perfect gambling site without leaving your couch.
The most numerous game category most online casinos host is the slots category. So, you're off to a good start from the get-go.
Nevertheless, you shouldn't just pick the one with the greatest number of progressives and call it a day. While game variety is important, it's only a part of what makes casinos a good choice.
First, you should ensure the casino's license, reputation, and security protocols are up to date. Moreover, you should browse the gaming lobby, look at the progressive slots offer, and check their developers and prizes. Finally, you should review the casino's payout limits and other restrictions.
Most online casinos limit the amount of money users can withdraw during a week or month. Plus, many of these operators have high wagering requirements you have to fulfill if you've claimed any of their bonuses. All of these factors can affect your progressive jackpot slot gaming sessions.
Look for the Perfect Game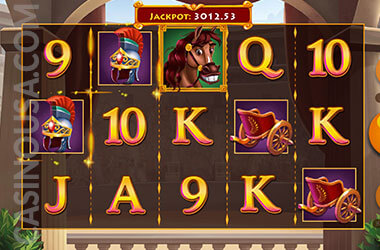 Before we advise on choosing the slot you can win at, it's important to note that there are no specific tactics that can ensure a win each time.
Progressives, like all other modern slots, work with the help of Random Number Generators. RNGs are systems that ensure the outcomes the slot provides are entirely random, and any attempt to predict how the game will payout is futile.
Now that we've got that out of the way let's discuss what you can do to up your chances of winning a progressive jackpot.
The main info you should look for when considering playing a new slot is its RTP.
Return to Player is a percentage that tells you how often a slot will payout in the long run. The lower that percentage is, the more money you'll lose over longer gaming sessions. So, the first advice we can give you is to look for progressives with high RTP.
The second factor you can research is your slot's volatility. Slots can have high, medium, or low volatility, depending on how much money they pay out over how long of a period.
High volatility slots will award players huge prizes, but their payouts will be few and farther between.
Low volatility slots provide smaller payouts — in this case, smaller jackpots — but they pay out much more frequently.
Progressives tend to have lower RTP and higher volatility than regular slots, but that's not always the case.
One of the latest fads in the iGaming community is the so-called hot-drop jackpots or must-drop jackpots. These games are programmed to pay out smaller progressive jackpots at regular intervals. They pay out daily or hourly or once the jackpot meter reaches a certain amount. A single game usually offers more than one type of jackpot and imposes rules regarding its size.
We have a list of the most popular progressive jackpot slots here to get you started.
Be Mindful of Your Budget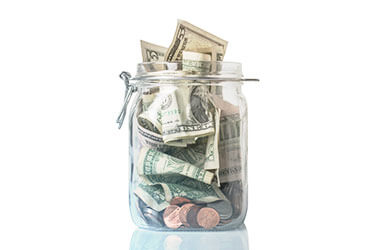 You should mind your budget regardless of what casino game you're playing. However, that's even more vital when playing progressive slots. The jackpot prizes are enticing, and many players get carried away while spinning the reels.
To avoid spending more than you can afford, you should set a budget before playing and stick to it. That way, you can enjoy the game without any financial pressure.
You can ensure you're not going through your bankroll too fast by betting the minimum amount. Not all progressives require you to make the max bet if you want to enter the competition for the top jackpot. Many great versions of these games give you a chance at their jackpot prize with a minimum bet.
So, look into the rules your progressive of choice has before you start playing. You might be able to save a lot of money along the way.
What Happens After You Win At a Progressive Jackpot Slot?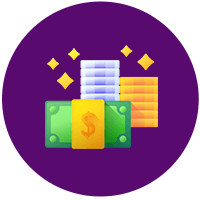 You've won a progressive jackpot? Congratulations! Give yourself enough time to celebrate and enjoy your success. Once you do that, pay attention — there are a few more things you'll want to know.
Companies behind progressive jackpot slots usually feature staggered prize payouts. If you're unfamiliar with the term, staggered payment divides the whole prize into two portions — the lump sum and the increments. The winner receives the lump sum immediately and gets the remaining money in the form of yearly or monthly payments over a fixed amount of time. 
Since progressive jackpots are huge prizes, they're usually paid over long periods, like 10 or 20 years. So, it's likely you won't receive your reward at once.
Make sure you learn about the terms and conditions beforehand to avoid any unpleasant surprises in this department.
Conclusion
There you have it! That's all you need to know to win at progressive jackpot slots. As you can see, no magic wand can guarantee you land a prize like this. However, that doesn't mean you don't have a chance at all.
Find a reputable casino, check out its T&C page, browse the progressives selection, and check the games' RTP and variance — you might just get lucky!
Ready to try out progressive jackpot slots for yourself? Here are a list of online casinos with plenty to choose from.
About the Author