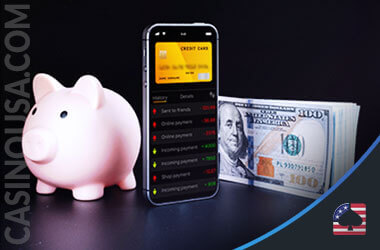 Every casino goer needs to take a few crucial steps before playing to achieve an optimal experience, but bankroll should come first.
Many gamblers, especially newbies, go into this experience blindly, without any solid plan in place, which eventually leads to short gaming sessions. Whether you play online or at a land-based casino, managing your bankroll should come first.
If you're not sure how to go about it, we've got your back. This article will cover several useful tips and tricks on building a decent bankroll for your next casino visit.
Set a Budget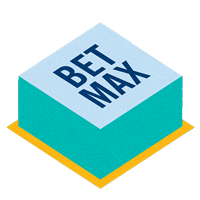 The first step toward building your bankroll is to determine a budget.
We know this seems like a big step right off the bat because players do not like to limit themselves. Gambling is all fun and games until your luck turns and you start losing, which is where sticking to a budget will come in handy.
This is a highly subjective matter — it's up to you to be realistic and set aside only what you can afford to lose.
Once you've done that, you can focus on picking the right game for you. If you're just testing the waters, sticking to a table with a low minimum is a good idea.
In essence, a set budget will serve as a gauge for how your game will progress.
Don't Chase Losses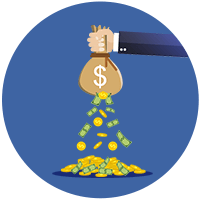 Losing a game feels awful, no doubt about it, especially when they happen in sequence.
In the heat of the moment, many gamblers seem to make one rookie mistake — they increase their stakes in an attempt to catch up with their losses
If you happen to experience the same, take a step back, clear your head, and consider whether you're making a wise decision or will this move prevent you from building your bankroll.
Instead, you can switch things up and try something new. If you've been playing blackjack, maybe give slots a chance.
Knowing when to quit is crucial.
Losing is an integral part of gambling, even more so than winning. So, try not to beat yourself too much about it. There's always next time.
Self-Discipline Is Integral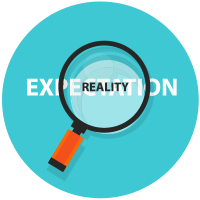 A good rule of thumb when building and managing your bankroll is to split your bankroll into portions. For instance, if you've decided to stick to $1,000 and plan to have 10 gambling sessions that month, you can allocate $100 per session.
Remember to portion your funds per visit.
This way, you won't get tempted to overstep your budget, and if luck is on your side, you may even increase it.
Our next tip may leave you speechless — make sure to set a win limit.
Experienced gamblers normally have loss limits to protect their bankroll, but the former is just as important. It's called a winning streak for a good reason. Your luck will run out at some point, so you should know when to quit if you don't want to lose all your winnings.
Level-Headedness Is a Plus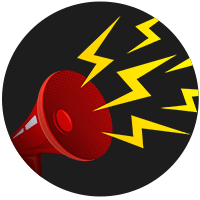 It's important not to get too attached to your bankroll.
Sure, you can build it up with some careful maneuvering and planning, but it's better to look at it as disposable income.
Be ready to suffer losses without shedding too many tears (figuratively speaking, of course). Once you embrace that philosophy and learn to control your emotions efficiently, you can focus on your gameplay.
Being level-headed will help you make wiser decisions and can, in turn, assist you in building your bankroll. 
It's human nature to be competitive, and we're sure that every one of us has felt the need to prove ourselves. While a healthy dose of rivalry is always good while playing, this can be a double-edged sword.
Remember loss chasing?
Well, trying to outdo your mortal nemesis in a casino is a bit like that. You won't achieve anything productive except for dwindling your gambling budget.
Low House Edge Is Your Best Friend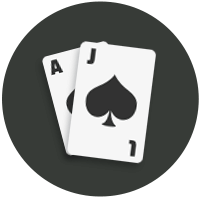 If you want to learn how to build a bankroll that will last you for some time, take heed of our next piece of advice.
Experienced gamblers have probably heard the phrase "the house never loses" once or twice. While this may be true to an extent, you can circumvent this unspoken rule.
You cannot escape the house edge altogether, but you can reduce it.
For instance, games like baccarat, blackjack, and roulette offer the lowest house edge. Of course, all of this depends on the variant of the game and the bet types.
Steer clear from highly volatile games if you want a solid and long-lasting bankroll.
Make the Most of Promotions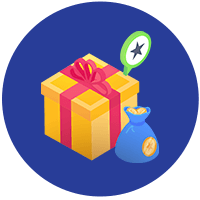 Most online and land-based casinos have a whole array of promotions aimed at newcomers and regulars.
Brick-and-mortar venues usually feature loyalty programs for returning customers, daily and weekly promos, and some even offer a player's card to convert bets into comp points.
On the other hand, online casinos take this to a whole new level. Depending on the operator, players will come across some incredible deals that can help them build a solid bankroll.
However, note that most casino bonuses come with wagering requirements. These show the number of times you'll need to play through the bonus to withdraw your winnings.
So, if you feel like the terms and conditions of a specific promotion are unreasonable, walk away and look for better options elsewhere.
Stick to the 5% Rule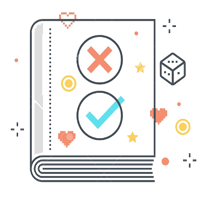 Our final tip for the day will be handy for all the newbies. If managing and building a bankroll caused a migraine, we hear you. This is a complex process, and it can take you a while until you get the hang of it. Until then, you can always employ the 5% rule.
Namely, the highest bet you place should be 5% of your bankroll, which will help you limit your losses. If you have a budget of $50, placing a $25 bet is out of the question in this scenario. It's as simple as that!
About the Author