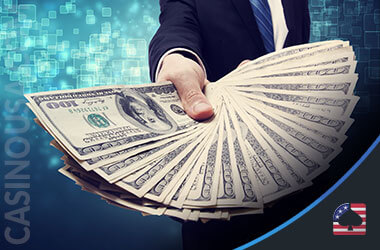 Although gambling isn't a mystery to most readers, as you've probably landed on this page for a reason, many players are unfamiliar with bankroll management.
Glamorizing gambling on the big screens can lead players astray. What's more, the idea of winning big can just as easily sway players to bet one more time or opt for another round. That's why bankroll management is important.
But where to start?
If you think of yourself as a disciplined person, you probably won't have any problems managing your bankroll. If you're the opposite, this guide will do you good.
We've prepared seven tips to help you monitor your bankroll more efficiently. Let's take a look!
Decide on Your Gambling Budget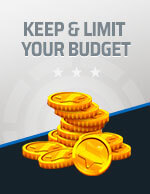 It might seem like the first step would be simple, but you thought wrong. Right off the bat, the most important thing is setting your budget. If someone asks you how much you're willing to spend on gambling, would you be able to say everything? If the answer is no, then you need to set a budget. But how?
The simple solution would be to invest the money you're left with after paying your bills, rent or mortgage, car payments, food expenses, and similar. You can use the rest of your budget on gambling, but note that this amount should be limited to what you are comfortable losing because winning is not guaranteed.
Another method is to use one of many online calculators to figure out your budget. This is a good solution for anyone who's more analytical and has a problem setting aside money for such activities.
Deciding on a gambling budget doesn't require much strategy or math skills. You should always feel comfortable with the amount you come up with, as that number might not appear in your bank account again.
Understand Winning and Losing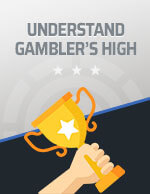 Getting a realistic perspective on winning and losing will surely help you out in the long run.
We understand that keeping your emotions in check might be challenging once you experience a winning or a losing streak, but that is crucial in gambling. And allowing your feelings to take a toll on you will surely affect your bankroll.
"Gambler's high" describes players that have just experienced a streak of wins, leading them to burn through their bankroll faster and more recklessly.
Naturally, we encourage winning and celebrating, but you should keep in mind that all the best players build their bankrolls over time. To consistently grow your bankroll, you should look at both winning and losing as expected outcomes.
So, if you're feeling overwhelmed, we suggest taking a break and walking away, whether you're playing online or in a land-based location.
Once you've calmed down, you'll be ready for another round.
Join a Loyalty Program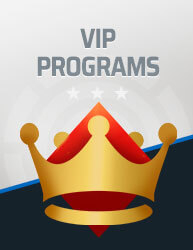 Most casinos, both online and brick-and-mortar, offer a loyalty or VIP program that incentivizes returning players. These schemes typically have tiers that award members the more they play.
Since you will already spend money at the casino, why not use it to your advantage?
Find a reliable and secure casino that offers a good rewards program that brings additional:
Gambling funds
Comps
Similar benefits
Make sure you read through the casino's terms and conditions before you join to understand the ins and outs of gambling with their loyalty program. You might just boost your bankroll enough to gain a few free play rounds.
Rely on Bonuses and Promotions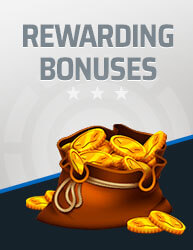 Casinos offer bonuses and promotions for a reason. However, remember to use this perk to increase and preserve your bankroll and not as an excuse to place large bets.
What's more, the bonus's special terms and conditions play a role in this too. Namely, most promos come with T&Cs that you should meet or playthroughs that you must fulfill before cashing out.
This is a good chance to increase your bankroll, but only as long as you separate your bonus funds from your real funds. That means you should play with your bonus money first, which gives you a chance to try out some games before commencing your gambling journey. And after using that bonus money, you can see how well your balance is doing and what you should do next.
Set Strict Time Limits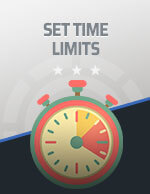 As you would create limits for your bankroll, you should do the same with your time.
It's never a good idea to spend too much time in a casino, whether it's online or land-based.
When playing from your smartphone or laptop, you can easily manage your time and stop playing after a while. However, when in brick-and-mortar venues, you'll have to rely on either your wristwatch or phone, as most casinos avoid putting up clocks.
You can even set a timer to remind you to take a break.
This is a good practice, as it ultimately limits your losses, positively affecting your bankroll in the long run.
Depending on the games you're playing and your preferences, you can reduce your playing time to 30 minutes or even shorter or longer periods.
We also suggest taking a break to completely cool off, maybe even complete another task in the meantime to take your mind off of playing.
Play Games With Low House Edges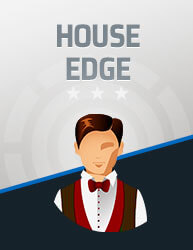 If you're an avid casino goer, you know that games have a different house edge, which determines the casino's advantage over the player. For instance, slots have a higher house edge while certain table games have a lower one.
If you're keeping an eye on your bankroll, you should note that playing casino games with a higher house edge can mean you have a smaller chance of success.
Not all casinos display this info publicly to avoid possible player strategies, but we will list a few popular games and their average house edges.
Blackjack: 0.25%–2%
Baccarat: 1.06%–1.24%
Craps: 0%–1.41%
Slots: 1%–10%
Video poker: 0.25%–10%+
American roulette: ~5.26%
European roulette: ~2.75%
Note that these numbers aren't set in stone, as all casinos reserve the right to determine their own percentages for house edges.
We recommend sticking with table games like baccarat and blackjack as they typically have lower house edges than other casino games.
What's more, these games are easy to master, so you can start your gambling journey on the right foot if you're a beginner.
Create a Plan to Recharge Your Bankroll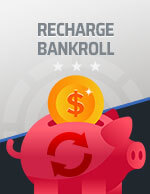 Lastly, you should come up with a plan to replenish your bankroll.
In most cases, you'll lose a portion of your funds, as winning is not guaranteed. So, you'll need to have a plan that will help you bolster your finances.
We suggest creating a routine that will teach you to add a bit of money. That can be a weekly, bi-weekly, or even a monthly habit, depending on how frequently you play. This will be crucial for keeping your bankroll healthy.
With time, you can even increase that sum, which would, in turn, allow you to place more frequent and higher bets.
About the Author