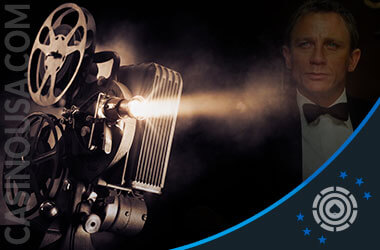 Hollywood was once obsessed with gambling scenes in its movies. There is something dramatic in people trying their luck against the adversary sitting across the table.
You can show the viewer a lot by just having the actors sitting at the table, holding their cards close to their chests, and trying their best to remain as calm as possible.
It is basically a modern-day version of a standoff where everyone wants to win.
I consider myself a huge movie buff. That is why I have chosen a few movie scenes where you can feel the tension of gambling at its finest. Here is a list of the best gambling movies of all time:
Casino Royale (2006)

The whole James Bond franchise almost always has a scene with James Bond sitting at a casino table and playing various games.

From the now-famous introductory Baccarat game in 1962 Dr. No to this list's first entry, card games have been a large part of the James Bond mythos.

Casino Royale has two interesting gambling scenes involving the eponymous agent. The first scene is when James Bond wins a car from a player, beating his triple kings with three aces.

This scene is an introductory scene and sets the high-stakes mood of the film. However, the second scene is more intense than the first one.

The second scene is set at the luxury Casino Royale, where a high-stakes Texas Hold'em game is being played. What makes this scene amazing is the seesaw battle between James Bond and his nemesis Le Chiffre, and the analysis of possible ticks the other might have.

Knowing that both of them have specific reasons to win and what they have at stake is what will make you pay attention to every flop, turn, and river throughout.

James Bond 007

The Sting (1973)

Although being a small part of the film, there is a scene in The Sting that puts the whole plot in motion. And that scene is the train poker scene.

In this scene, Paul Newman's Henry character has to win money from Lonnegan, played by Robert Shaw.

What makes this scene excellent is the feel of the old-school, backroom game of straight poker. The room is dimmed and full of cigar smoke, with a couple of mean-looking mugs watching the high stakes game.

This scene may lack Casino Royale's overwhelming pressure from the players. However, it shows the need to always prepare yourself for everything.

Who knows what might happen in a backroom game of straight poker?

I will not reveal the culmination of this scene, so please, if you liked what you read here, check the movie out.

21 (2008)

In this movie, a professor handpicks a group of his mathematically gifted students to count their way to big wins. While not the fairest or noblest of plots, there is a scene that you can marvel at — the first time the main character Ben plays blackjack.

You can see the fear and inexperience in his eyes and voice, and hear Ben's inner thoughts and card counts.

It is interesting because he behaves as we all have while playing blackjack — with uncomfortable and awkward facial expressions, waiting for the next card to be revealed, and hoping not to go over.

But in Ben's case, he tries to predict the cards coming. The look of relief when it all comes together is what makes the scene familiar to all of us.

In addition, the roller-coaster of emotions Ben feels in the scene is why I have chosen to include it here. Putting aside the cheating, the shown emotions are what makes us feel empathy for Ben, making the experience familiar to anyone who played blackjack.

The entire film's cast had excellent performance, and is a good and recommended watch for all casino enthusiasts.

Rounders (1998)

What 21 did for blackjack, Rounders did for Texas Hold'em. The film is about Mike, played by Matt Damon, who has to play in a high-stake underground tournament to pay off his debts.

The movie is praised for its depiction of the card game, its complexity, and attention to detail.

The scene that takes the cake is the final game against Teddy KGB, a Russian man from a shady organization.

The scene is particularly dramatic, as Mike plays the game surrounded by various trigger-happy goons and tough associates of Teddy.

However, the whole scene is mesmerizing, as the viewers hear Mike's clever thoughts and advanced strategies, giving us a glimpse into the mind of a poker player.

Rounders was appraised by both the critics and poker players alike, particularly praising its faithful depiction of the game of poker and the mind games that happen.

Swingers (1996)

Although it is a comedy, Swingers shows exactly how we all behaved during our first encounter with blackjack. Confused, unfamiliar, and ready for action is a tough combination, as Mike and Trent approach a table without having a clue about the table etiquette.

I included this scene as it reminded me of all my first time playing not only blackjack but basically any other casino game.

You want to present yourself as a shark, but in reality, you are just a blowfish.

Everyone has to start somewhere. However, these two end up on the low-stakes table with a group of casual players, discussing among themselves whether to "always double down on 11 or not."

Even though being an "independent" comedy, Swingers is a great movie that accurately shows the beginner's attitude towards gambling.

Miramax

Croupier (1998)

Let us switch gears now and look at gambling from a different angle. Croupier follows Jack, an aspiring writer who works as a croupier in a London casino.

While all the previous entries followed players, this movie follows Jack and his life as a croupier of roulette and blackjack tables.

The gambling scenes in this movie are not action-packed or dramatic but depict the level of professionalism Jack has when interacting with various people, from beautiful ladies to cheaters.

If I had to choose a gambling scene from this movie that stands on top of others, it would be the cheater at the roulette table scene. The composure and control of the situation shown by Jack are admirable.

Croupier was not a huge or well-known release, but the critical reception tells that it belongs to the upper echelon of gambling movies.

Ocean's 11 (2001)

The famous heist film, Ocean's 11, can actually be considered one big film about gambling. Because I cannot put a whole movie on this list, there is one part in Ocean's 11 that will amaze you.

In one of the opening scenes, Rusty, played by Brad Pitt, is teaching his team to play straight, five-card poker.

The comical effect here is the concoction of the straight man Rusty and the clueless team that has seen poker on TV shows only, according to the banter that ensues.

Following that scene is another great poker game between them and Danny, played by George Clooney. This scene has a little dramatic flair to it, but I will let you watch the movie and see how it ends.

Cool Hand Luke (1967)

One of the best scenes in this "jailbird" movie is the one where Cool Hand Luke gets his nickname while playing a game of poker with other inmates. It displays how much a card game can be exhilarating even to spectators, showing how "sometimes nothing can be a cool hand."

Furthermore, this scene shows how a card game can bond people through the feel of fooling your opponent into winning.

This film is considered a cult classic, and a must-see.

Molly's Game (2017)

You are probably thinking "finally, a newer movie." Molly's Game chronicles the real-life story and rise of Molly Bloom as a high-stakes poker host. The job puts her on all kinds of government lists, putting her in over her head.

The first poker scene is the one that stands out the most. You can see the preparation that goes into hosting a game:

The choice of background music
The spreadsheet set up
Drinks and snacks
Tables
Dealers

The scene really goes into minute details, and that attention to detail is what makes the whole scene great.

This film, along with the aforementioned Croupier, is a good tribute to the people standing on the other side of the table.
About the Author