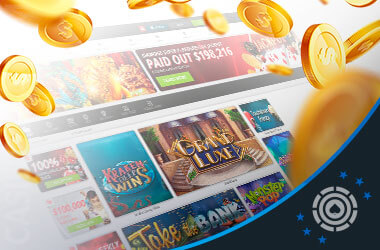 You already know how you make money from playing casino games, but do you know how casinos make money?
We all know that online casinos make a lot of money, as the latest estimates suggest that the online gambling market is worth a staggering $66.7 billion. What's more, it's set to surpass $90 billion in 2023.
It's clear that online casinos make a boatload of cash, but do we know how they do it?
Gambling is a risk, and no player knows if they'll win or lose a lot on any given day, but it seems that casinos know, or they wouldn't be earning as much.
As most players are at a loss when it comes to the exact ways online casinos make money, I wanted to delve deeper into the matter. Online casinos rarely state how and how much money they earn, but the community has its ways of finding out. So, let's take a look at how casinos do it including:
House Edge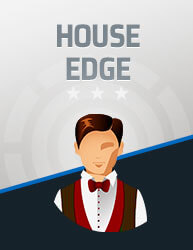 Most games of chance that online casinos offer are entirely random. However, there is still a little thing called the "house edge", which allows the casinos, or the house, to always have an advantage over the players.
Every game is designed to allow the casino to keep a tiny portion of each bet, be it via:
Return to player (RTP) percentages in slots
An additional number (the 0) in roulette
A commission that's an inherent part of the wager itself
The casino will always win something no matter how the bet unfolds.
The easiest game to understand this is roulette. The house edge in every game of American roulette is 5.26% due to the added 00 on the wheel. This effectively means that the casino will always win 5.26% of all the bets placed on the game, no matter where the wheel stops.
Naturally, you need to understand that the outcomes of games are still random.
The games are always designed in a way that gives a slight advantage to the casino, so they never end up at a loss.
In other words, they win against all players, but a single player always stands to win massive amounts on their own. There are always casino games that have a lower house edge than others and we have them listed here.
Rewarding Bonuses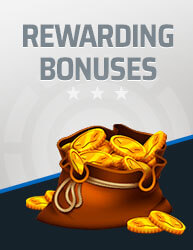 Most players know about welcome bonuses and free spin offers, and we all think that we are the ones who win on them. However, bonuses are just a way for online casinos to attract new players.
Every casino is ready to give you a specific amount of cash after making a deposit, but they design these bonuses to get you to play for a while and spend the money you earn.
Most players end up playing more after they use up the bonus funds. No matter how much you win, the casino will win more.
Don't forget, as a single player, you can always win more on these bonuses than the casino; you only need to:
Play smart
Know when to call it quits
Player Recklessness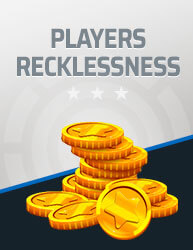 Online casinos gamble too. They bet on players being reckless with their playing and spending, and even if you are not careless, other players are.
If you were to find 100 players, 10 of them are very likely to play recklessly and without thinking enough. It's understandable as casino games are fun.
However, the casinos bank on some players being reckless as it's another way for them to ensure they win more than those players. It doesn't matter how many players act like that, it's enough that some do, and the casinos remain profitable.
There will always be reckless players and those who get carried away with their gambling – this is what casinos bank on.
Even though that's the case, you still need to be careful with how you gamble and how much you spend. Responsible gambling is the only way to stave off gambling addiction.
Less Rewarding Casino Games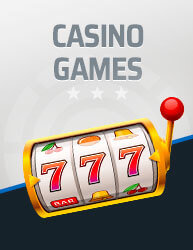 Some casino games are very rewarding, while others are just another way for online casinos to make money. We talked about the 5.26% house edge in American roulette, but other casino games have much larger house edges.
For instance, many slots and games like keno have a 25% house edge, which is incredibly rewarding for the casino yet detrimental to players.
Most experienced players avoid playing keno and certain slots they know pay very little, so you should do the same.
It's best to stick to games like:
Naturally, you can still play many slots, but know that these three and a few other card games pay more. If you love playing slots, make sure to check the RTP of each slot game before you start playing it.
VIP Programs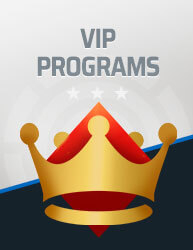 Most casinos have a VIP program of sorts, and it usually features some incredible prizes, making it one of the favorite bonus offerings for many players. However, to get these prizes, you need to gamble, and you usually need to risk a lot.
This is because VIP programs typically feature a points system. In essence, you need to collect a specific number of points to get a particular reward, and in almost all cases, you gain points by gambling.
To gain the VIP rewards you will find that a specific amount of money gambled will yield you a particular number of points.
When you calculate all this, the prize's value is much lower than the amount of real money you gamble to get the points. However, these prizes are still excellent in the end, as you would have bet that money anyway. Plus, you still win money while you're gambling.
From the players' perspective, the VIP programs are great, but from the casino's point of view, it's still another way to increase revenues.
Conclusion
Until casinos release official numbers, we will never know the exact numbers, but we will still know how they earn money.
The explanations I gave you here are the main ways online casinos make money, but there are many others. The underlying fact is the same, casinos have to make a profit, so they will use numerous legal ways to earn those dollars.
All in all, now that you know how casinos earn money, what do you think?
Do you dislike the methods they use, or do you appreciate their resourcefulness because you know that they can't offer these games for free?
About the Author