Active filters:
Casino Games:
Video Poker
Clear all filters

Wild Casino
Bonus Offer:
$5,000 Welcome Bonus
More Info
Available Games
Slots
Blackjack
Roulette
Live Dealer
Baccarat
Features
Great selection of slots
High-quality live dealer games
Excellent welcome bonus
Crypto-friendly

Ignition Casino
Bonus Offer:
$3,000 Welcome Bonus
More Info
Available Games
Slots
Blackjack
Roulette
Live Dealer
Baccarat
Features
300+ games
Crypto-friendly casino
Live dealer jackpot
Bonus galore for different verticals

Cafe Casino
Bonus Offer:
350% up to $2500
More Info
Available Games
Slots
Blackjack
Roulette
Live Dealer
Baccarat
Features
Accepts cryptocurrencies
Generous welcome bonus
Loyalty program
Kahnawake Licence
37

casinos found based on your search.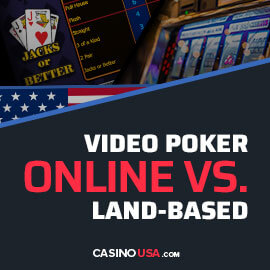 In fact, Las Vegas casinos were where William Si Redd, the inventor of video poker machines, first installed these devices. His first machine, Draw Poker, still resembles today's devices at land-based establishments. However, with the invention of the internet, online gambling platforms took the world by storm, giving players more opportunities to play video poker.
Despite being similar, the two types of poker machines differ. Our article will compare them and uncover the most common differences between online and offline video poker in Las Vegas.
Players Club Benefits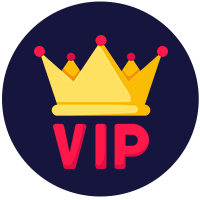 Both online and offline casinos reward their video poker players. They usually receive the following while playing online:
Bonus offers
Promotions
Coupons
Complimentary points
Furthermore, most online casinos provide extra rewards through loyalty clubs. Some of these online platforms have comp programs, but they are less common than at brick-and-mortar venues.
On the other hand, players are offered points at land-based casinos through the players club. Its primary benefit is that once a player joins the players club, the casino starts tracking down their play — how much time they spend playing video poker and how big their bets are.
Once you receive your card, you just have to insert it into your favorite video poker machine and start earning points and credits you can redeem for:
Meals
Accommodation
Free play
Atmosphere, Convenience, and Entertainment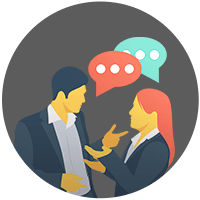 The main advantage of playing video poker at a land-based casino is the atmosphere. Casinos are bustling with people, sounds, smells, and lights, which is why they are an attractive option for many video poker enthusiasts. They provide a complete gaming experience and authentic ambiance. Although many online casinos offer live games to recreate that exciting atmosphere, they aren't as good as the real thing.
Brick-and-mortar venues are also a great way to socialize and network and often offer other forms of entertainment, such as concerts and shows.
Playing at online casinos is convenient, as you don't have to spend time driving to and from the casino. In fact, you don't even have to leave your living room to play your favorite video poker games. This is also suitable for people who perceive privacy as an essential factor. Some prefer playing their favorite game alone without talking to other players or employees, while others simply want to play video poker anonymously.
As opposed to most land-based casinos, they are open round the clock, so you can log in anytime and from anywhere as long as you have a stable internet connection.
Withdrawal Time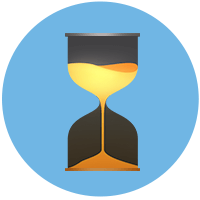 An advantage of playing video poker at brick-and-mortar casinos is that you can withdraw your winnings immediately.
Most players use credit, debit cards, prepaid cards, and other standard payment methods. When you have a winning hand, you can head to the cashier and collect the pot.
This is not the case when playing online, where players often must wait days or weeks before withdrawing their winnings, depending on the casino's practices.
Nevertheless, with the appearance of fast payout casinos and cryptocurrencies, it has become possible for video poker players to receive payouts at online casinos much quicker.
Game Selection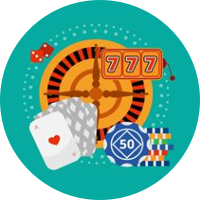 Since online casinos have no limits regarding the size of their gaming floors, they can also offer more games. For instance, Real Time Gaming alone has over two dozen video poker variations available, not to mention others, each with its own video poker menu such as:
Online casinos also facilitate shopping for full pay variations since players can easily hop from one site to another.
Land-based casinos try to follow suit but can't come close to online casinos in this regard. The furthest they can go is to offer a few different video poker variations on the same machine. Some variants may not be as profitable as others, and casinos typically only offer those that make them the most money.
Seat Availability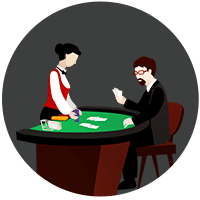 There has probably been at least one occasion when you walked into a casino only to find that all the video poker machines were occupied. When you play at land-based casinos, expect to wait occasionally.
On the contrary, you can always find a seat at an online casino when you log in.
Software used by online casinos is designed to make it as easy as possible for you to start playing right away. And even if the game you want isn't available, you can easily switch to another online platform.
Conclusion
The answer to your question about whether it is better to play video poker at a land-based casino or in an online setting depends solely on your preferences.
Sin City land-based gambling facilities may be a better option if you enjoy the excitement of a busy casino. However, online casinos are a better choice if you prefer to play at your own pace in a relaxed environment. There is no doubt that you will have fun whatever you choose.
FAQ
Can casinos change video poker odds?
The casinos can't change the odds to ensure you get a particular poker hand. However, they can alter the pay table, which refers to the payout amount of winning hands. This is how they profit and create an advantage over players.
Which video poker game has the best winning odds?
Focusing solely on the odds, Double Bonus Poker is the go-to game. Playing a full pay (10/7) game with perfect strategy offers a payout percentage of 100.17%.
What is the best way to play video poker?
Only spend what you can afford. Whenever possible, play the maximum bet to qualify for progressive jackpots. Avoid wild-card games if you're looking for big payouts on large hands. For greater profitability and lower house edge, look for video poker machines with progressive payouts.
About the Author