Active filters:
Casino Games:
Video Poker
Clear all filters

Wild Casino
Bonus Offer:
$5,000 Welcome Bonus
More Info
Available Games
Slots
Blackjack
Roulette
Live Dealer
Baccarat
Features
Great selection of slots
High-quality live dealer games
Excellent welcome bonus
Crypto-friendly

Ignition Casino
Bonus Offer:
$3,000 Welcome Bonus
More Info
Available Games
Slots
Blackjack
Roulette
Live Dealer
Baccarat
Features
300+ games
Crypto-friendly casino
Live dealer jackpot
Bonus galore for different verticals

Cafe Casino
Bonus Offer:
350% up to $2500
More Info
Available Games
Slots
Blackjack
Roulette
Live Dealer
Baccarat
Features
Accepts cryptocurrencies
Generous welcome bonus
Loyalty program
Kahnawake Licence
37

casinos found based on your search.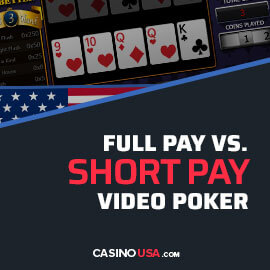 This guide will explain the difference between full pay and short pay video poker games, analyze why reading pay tables is essential, and help you choose the most rewarding one. 
Understanding the Pay Table
Whether you play full or short pay video poker, learning how to read the pay tables is vital. Those figures determine how much each winning combination pays for every stake level. Note that the machine allows you to play with one to five coins, which is not the same as your wager. 
Games display their pay tables openly on the screen above the game. Players can immediately tell that the payouts for a one-coin bet and a five-coin bet (max amount) are vastly different. 
The royal flush is the strongest hand and pays 800x your stake when played with five coins. There is quite a discrepancy between betting the max number of coins and four and between four and three.
Betting the former brings a difference of $3,000 ($4,000 with five coins over $1,000 with four coins),
The latter is $1,000 over $750 (three coins)
How Full and Short Pay Video Poker Work
Video poker games originally had very high return rates. This was because casinos wanted players to play their games, and game designers were unaware that you could mathematically calculate each game's return.
However, pay tables were altered over time to increase the casino's profit. The casinos realized that reducing one coin for a full house or a flush would earn them more than 1% profit for most Jacks or Better games.
Pay tables with higher returns (the original ones) became known as full-pay tables, whereas pay tables with reduced returns became known as short-pay or low-pay. 
But how can you tell one from the other?
If you want to find out if a particular machine favors the player or gives an advantage to the house, you should look at the full house and flush payouts.
They are usually displayed as a fraction before the game's name (for instance, 9/6, 8/5, and so on.). In the 9/6 case:
The first digit tells you that the casino pays 9:1 for a full house
The second digit stands for paying 6:1 for a flush
And this is what you should be after.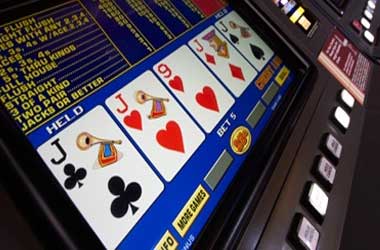 Additionally, a full pay video poker machine offers more than 100% return to players. Therefore, you should receive slightly more than one dollar for every dollar wagered. To accomplish this, you must take two steps. One is to wager the maximum number of coins (five) to stop the royal flush payout from dropping below 100%. The other requirement is to play the game 100% accurately, utilizing the perfect strategy.
When it comes to short pay, instead of a 9/6 fraction, you can see games with 9/5, 8/5, 7/5, and so on. Sometimes, the machines have full house and flush payouts reduced due to a progressive jackpot attached to them. Unless you are after it, stay away from them, and stick to the 9/6 versions.
Additionally, when you examine the pay table, pay attention to the rates for the lower-ranking winning hands, such as two pairs or three-of-a-kinds. The operators tend to pay less for those hands to compensate for the payouts of higher hands, such as:
Flush
Straight
Royal flush
However, you should not be misled by these numbers, mainly because the chances of getting higher hands are super low (for instance, royal flush occurs only once every 40,000 hands).
Which Version Should You Play?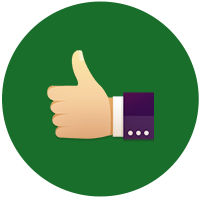 There is no definite answer to this question simply because it all comes down to your personal preference. Some players are aware of full pay video poker machines but like to make sacrifices and test various strategies, so they stick to short pay machines.
However, knowing the game you play can help you capitalize on it, even if that is a short pay machine. Naturally, nothing is guaranteed, and luck also pays its part.
You can potentially boost your odds with these steps:
Analyze the pay tables carefully.
Know how the optimal strategy works when the maximum bet is placed.
Take advantage of the demo mode and gain more experience.
Implement the appropriate game strategy.
Focus on the gameplay.
Ensure you choose a trustworthy product and a safe environment to play in.
Common Types of Full and Short Pay Video Poker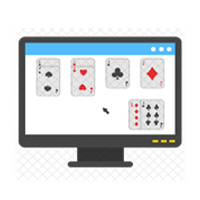 Before playing video poker machines for real money, you should learn to differentiate short pay from full pay tables. Let's take a look at the examples of both.
Full pay variants with theoretical returns are:
9/6 Jacks or Better — 99.54%
10/7 Double Bonus — 100.17%
10/6 Double Double Bonus — 100.07%
8/5 Bonus Poker — 99.17%
Full pay Deuces Wild — 100.76%
25/6/5 Tens or Better — 99.14%
You will notice that the payout for the full house and flush is lower in short pay machines. The commonly found variations with decreased max payout percentage are:
9/5 Jacks or Better — 98.45%
8/6 Jacks or Better — 98.39%
8/5 Jacks or Better — 97.30%
7/5 Jacks or Better — 96.15%
6/5 Jacks or Better — 95%
9/7 Double Bonus — 99.10%
9/6 Double Bonus — 97.81%
9/5 Double Bonus — 95.27%
Conclusion
We hope our guide has helped you make the distinction when examining the pay tables of numerous video poker machines. Look for the ones offering a pay schedule that gives the best return or the most coins for the same hand. You should also check the payout for the low winning hands, as it tends to be 50% less in certain video poker games.
Finally, if you manage to find a machine that has the highest potential to payout, always make sure to wager maximum coins.
FAQ
What is full pay Jacks or Better?
Full pay Jacks or Better is also known as 9/6 Jacks or Better. This is because the full house pays 9:1 (9x your bet), and the flush pays 6:1 (6x your bet).
What are the best paybacks for video poker?
Some of the best video poker machines with high returns include Double Bonus (100.17%), Deuces Wild (100.76%), and Jacks or Better (99.5%). Although finding these machines in modern casinos is almost impossible, you shouldn't settle for anything less than 98%.
Should I always play the maximum bet?
It is advisable to play the maximum number of coins to qualify for a full payout on video poker or any progressive jackpot that might be attached to it. However, watch out for the providers that play on that card and configure the machines, so the maximum wager does not need to be fully paid on every hand.
About the Author