Active filters:
Casino Games:
Video Poker
Clear all filters

Wild Casino
Bonus Offer:
$5,000 Welcome Bonus
More Info
Available Games
Slots
Blackjack
Roulette
Live Dealer
Baccarat
Features
Great selection of slots
High-quality live dealer games
Excellent welcome bonus
Crypto-friendly

Ignition Casino
Bonus Offer:
$3,000 Welcome Bonus
More Info
Available Games
Slots
Blackjack
Roulette
Live Dealer
Baccarat
Features
300+ games
Crypto-friendly casino
Live dealer jackpot
Bonus galore for different verticals

Cafe Casino
Bonus Offer:
350% up to $2500
More Info
Available Games
Slots
Blackjack
Roulette
Live Dealer
Baccarat
Features
Accepts cryptocurrencies
Generous welcome bonus
Loyalty program
Kahnawake Licence
37

casinos found based on your search.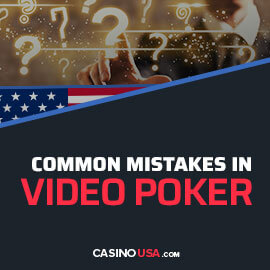 We will examine the most common mistakes people make while playing video poker. Hopefully, this information will help you eliminate them from your play.
Read on.
Not Using a Strategy or Using the Wrong One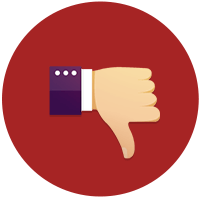 Unlike some other games, video poker allows players to tilt the scales in their favor.
The final game result will depend on your decisions throughout the game, meaning you should utilize a strategy.
A proper strategy will help you decide which cards to hold and which to discard. You can find them on different websites and apps and download the charts that will speed up the learning process and help you play for better payouts. However, be careful to choose the right system that corresponds to the video poker variation you are playing since they are different.
Poor Bankroll Management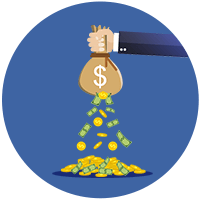 Novice video poker players are often guilty of having poor or no bankroll management plan. Most gamblers struggle with managing their funds, but successful gamblers know how to do it.
Experienced players pre-set their bankrolls, which is essential when enduring long stretches without significant wins. Therefore, it is crucial to:
Play only with the money you can afford to lose.
Stick to the limits you have set for yourself.
Not chase your losses after suffering a bad streak, but have a bankroll large enough that will carry you through them until you form a winning hand.
Avoid using the largest denomination, especially if you are a new player.
A general rule experienced players stick to is setting aside a budget equivalent to the payouts for three royal flushes.
Not Choosing the Right Pay Table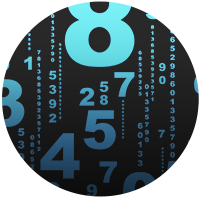 Video poker games have different pay tables, so it is a rookie mistake not to research them and choose the one with the best possible payout. Inexperienced players often fall victim to short-pay video poker versions, leading to less advantage for them and losing a lot of money.
Looking for machines that offer competitive pay tables is recommended if you want to have some edge on the game and win. They provide all the necessary information to calculate the theoretical return, including the full house and flush payouts.
Smart players often ''shop'' for video poker variations in land-based and online casinos looking for full pay options. This way, they check the pay tables before making any bets. They know that, for instance, full pay variants of Jacks or Better offer a return of 9:1 for a full house and 6:1 for a flush.
Keeping the Wrong Cards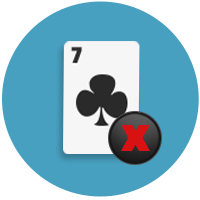 Not knowing the game basics often results in players' keeping the bad and discarding the good cards. One such instance is when they try to hold high-rank cards, such as jacks, aces, queens, and kings, even though they are not part of their pair. By doing so, they decrease the winning chances by 5%.
Another mistake is keeping an ace when combined with two face cards, such as Js or Ks. Players are fooled by the idea that this will increase their chances of hitting an ace-high straight. However, it only makes it impossible to form a full house or four-of-a-kind, and more challenging to form a two pair. Thus, discarding it is the best option.
In addition, new players frequently make the mistake of keeping an ace and 10 of the same suit after the initial deal. They do it because they are under the impression they can quickly get a royal flush on the next draw. Essentially, they miss out on a chance to form another hand.
Although the chances of landing a straight or flush on the next draw are solid, this also decreases the opportunity to form a four-of-a-kind, three-of-a-kind, or a high-rank pair. Instead, they should get rid of 10.
Not Making a Maximum Coin Bet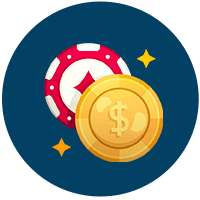 Every video poker machine offers a huge incentive in the royal flush for playing maximum coins. In most of them, the royal flush payout is proportional — $250 for one coin, $500 for two, $750 for three, and $1,000 for four. However, if you bet five coins, the payout increases to $4,000.
Thus, If you are chasing higher payouts, ensure you wager the maximum coin bet; otherwise, you can make a mistake that will cost you 2% of the expected value.
Furthermore, some video poker variations offer progressive jackpots, which you can only win if you make the maximum bet (usually five coins). You risk missing the opportunity to win a massive payout by not doing so.
Not Taking Advantage of the Player's Card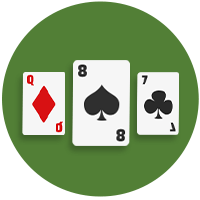 Whether you play video poker or any other game, you should always use a player's card.
Signing up for one is free and only takes a few minutes. Then, you need to insert it into a machine and start enjoying the offers from the casino. This way, the gambling establishment can track the amounts you make on bets and how long you play.
They will reward you with free play, comps, and cashback, and you may also get offers in the mail for a free buffet, rooms, tournaments, gifts, and so on.
Intelligent players always take advantage of the player's card since it can boost the overall return on a video poker game to over 100% in some cases.
Playing Too Many Hands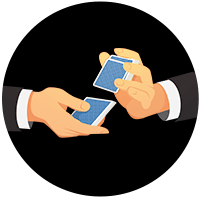 We already said that betting the maximum number of coins may bring you the possibility of winning the royal flush. However, you must know how many hands you play per hour.
Playing too fast leads to losing more money. An average video poker player can play between 400 and 600 hands per hour, while skilled ones can push this number to 1,000.
However, it is better to slow down and keep that number up to 200 hands per hour. Focusing on the bet size rather than the number of hands will reduce the expected loss per hour, and your bankroll will last longer.
Avoiding Progressive Games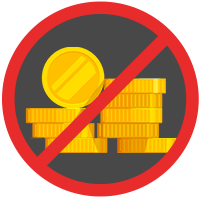 Players either play progressives exclusively or avoid them at all costs. However, the most thoughtful approach would be finding the balance between these extremes.
Suppose you've never tried progressive video poker before. In that case, you should try it since they usually offer the same pay tables as standard video poker machines, but with the added chance of winning a hefty jackpot.
Additionally, players should start betting on progressive machines once they reach their break-even point. This is the only way they can gain an advantage over the house. Another crucial thing to remember is to always wager the maximum number of coins per hand.
Playing High Variance Video Poker Options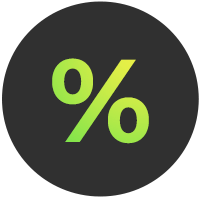 Video poker has many variations, some better suited to recreational players and others to high rollers. High-variance games, such as Double Double Bonus Poker and Bonus Poker Deluxe, offer boosted payouts for certain high-ranking hands, making them very tempting. However, they are more suitable for high-rollers since they require riskier moves.
Thus, you should stick to low-variance games such as Jacks or Better or Bonus Poker if your budget is limited and you are unwilling to take bigger risks.
Not Exploiting the Demo Mode Option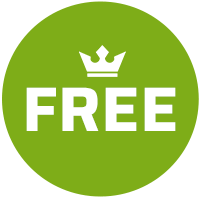 If you are still learning the game, it is unwise to invest your money at that point.
The most significant advantage of playing video poker online is that you can play for free, which is impossible at land-based casinos.
Most video poker variations come with a Fun or Demo mode, where players can place free bets with a specific amount of "play money."
Most online casinos do not require players to register or download software — you can play in Fun mode and start practicing immediately.
Conclusion
Although everyone makes mistakes, knowing what to avoid when playing video poker is valuable. Recognizing which games fit you best can enhance your gambling experience.
Remember to follow the right strategy and stick to it to get the most out of your game. Set a budget and practice before you start playing with real money. Only then will you be prepared for every scenario and be able to make the right decisions.
FAQ
Can a lack of concentration lead to making mistakes in video poker?
Land-based casinos have many distractions that make it hard to focus on your cards. This may not sound like a big deal, but the lack of focus can lead you to mistakes that may cost you the big prize.
Should I drink while playing video poker?
Drinking alcohol can easily cloud your judgment, and you will start making mistakes in no time. Thus, it is best to keep your head in the game and stay away from it.
Is trusting one's intuition detrimental to the video poker game?
Players often fall prey to different superstitions, including never throwing away the guaranteed hand, believing certain machines are hot and cold, playing only one machine, or even drinking a specific type of drink while playing. Since this sort of behavior can result in rapid losses, it is best to stick to numbers, probability, and optimal strategy, as they are the only factors that can affect one's win rate.
About the Author