Active filters:
Casino Games:
Video Poker
Clear all filters

Wild Casino
Bonus Offer:
$5,000 Welcome Bonus
More Info
Available Games
Slots
Blackjack
Roulette
Live Dealer
Baccarat
Features
Great selection of slots
High-quality live dealer games
Excellent welcome bonus
Crypto-friendly

Ignition Casino
Bonus Offer:
$3,000 Welcome Bonus
More Info
Available Games
Slots
Blackjack
Roulette
Live Dealer
Baccarat
Features
300+ games
Crypto-friendly casino
Live dealer jackpot
Bonus galore for different verticals

Cafe Casino
Bonus Offer:
350% up to $2500
More Info
Available Games
Slots
Blackjack
Roulette
Live Dealer
Baccarat
Features
Accepts cryptocurrencies
Generous welcome bonus
Loyalty program
Kahnawake Licence
37

casinos found based on your search.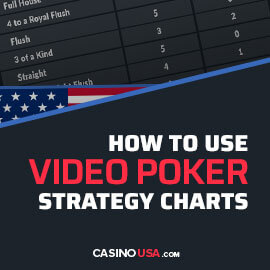 Naturally, you can use various strategies that will help you determine what to do in each situation. Even though this process can be complex, it's almost necessary, as using a strategy in video poker can lower the casino's house edge and consequently improve your chances of winning.
Thankfully, there's a solution, and it comes in the form of strategy charts. This article will explain:
How they work
How to read them
How to use one while playing
Video Poker Strategy
Video poker is partly a game of skill, as it's based on poker, the only gambling game where skills play a huge part. That's why using a strategy can improve your odds of winning.
The start of a video poker round is entirely random, as you get five random cards. However, your subsequent actions can influence the outcome. The next round of cards dealt is also random, but you are the one who decides which cards to keep and which to discard.
If you know all the possible hands you can be dealt with and what to do in each of these situations, you can effectively increase your winning odds.
This is where a good video poker strategy chart comes in. By following it, you'll always have an RTP higher than 99%, which is excellent for any gambling game. For instance, using a strategy chart in a regular Jacks or Better game will give you an RTP of 99.46%.
How to Read a Video Poker Strategy Chart
A typical strategy chart in a video poker game without wilds is usually organized in the same way. Before we explain, here's how such a chart can look: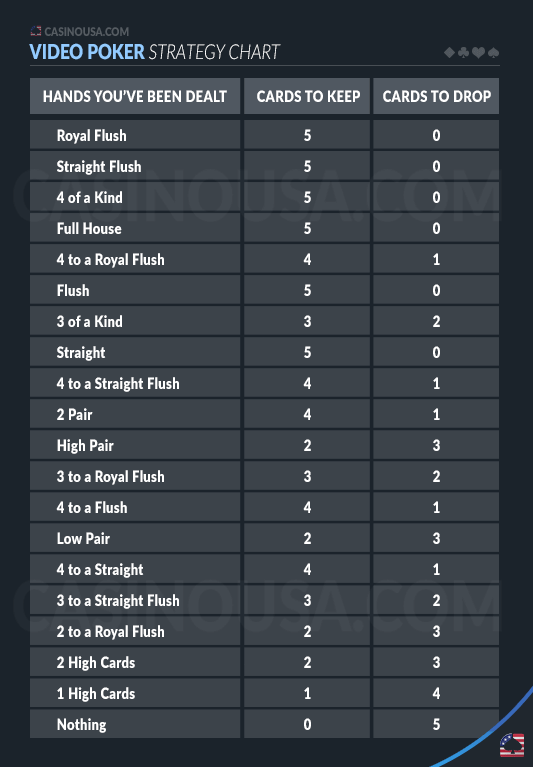 Although simplified, the chart covers all possible winning hands, starting with the one with the highest return and going all the way down to the hands with the lowest returns, ending with no win.
At the very top is the royal flush, which is almost always the hand that offers the highest returns. At the bottom is a hand with nothing in it where it's best to discard all cards.
Bear in mind that you'll often see lower hands listed above higher ones, and it's always because they have a higher average return. For instance, in this chart, three of a kind is listed just above a straight as its return is higher, even though a straight pays more.
Reading this is simple. You only need to start a video poker round and look at the cards you're dealt. Compare them with the chart and go down the list until you reach the combination you have. Once you find the hand matching your own, stop.
The hand on the chart will tell you how many cards to keep and how many to discard. Do that in the game, and that's it. The system will deal the cards, and you'll see whether you've won. Following the chart won't guarantee a win but will ensure you get the best chances.
If it sounds confusing, here's an example.
Example of Reading a Video Poker Chart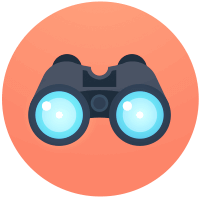 Let's say you get dealt the following hand — 7♥️ Q♣️ 4♥️ Q♥️ 5♥️. If you consult the chart above and start from the top, the first that matches your hand is a high pair, as you have two Queens.
It might seem that keeping the four hearts is better as you only need one more to get a flush, but it's not.
As you can see in the chart, four to a flush is listed below the high pair, as you're better off with a high pair than a chance of getting a flush. You also have a three to a straight flush, but that's listed even lower, so it should also be avoided in this case.
Why Use a Strategy Chart?
The important thing you need to know about video poker is that every hand combination you get has one right way to be played. It's hard to explain why that's the case, as we would need to use complex math equations, but the math is not wrong.
In simple terms, video poker machines and games have specific sets of cards, in most cases a regular 52-card deck, that can create a limited number of combinations. Once you eliminate the dealt cards and factor in the number of cards the system will deal for the next round and which ones it can send, there's a limited number of possibilities for the combination you'll get.
This means we can predict all the possible combinations of cards for every hand using math. It also means that we can effectively single out the best possible outcomes. Using that and the paytable, it's possible to calculate how often you would get a specific paying hand with a particular set of dealt cards.
And that's precisely what some great minds have done by creating these strategy charts that consider all those calculations and present the results in an easy-to-follow manner.
In other words, you only need to follow the chart and act accordingly. By doing that, you'll always have the best chance of winning. No win will be guaranteed, but you'll get the best possible odds.
And that's precisely why you should use strategy charts when playing video poker games.
How to Use a Video Poker Strategy Chart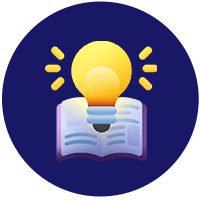 Every video poker game variant has its own strategy chart. Due to many possibilities, each chart can have a long list of hands to sift through. In many cases, it's 60 or 70 lines, and depending on your cards, you might have to check most of them.
Thankfully, most charts have simplified things by combining several lines into one due to their similarity.
For example, this means that you'll get a chart like this one for the 9-6 Jacks or Better game:
Full Pay Jacks or Better
| Hands | Payoff |
| --- | --- |
| Royal Flush | 800 |
| Straight Flush | 50 |
| Four of a Kind | 25 |
| Full House | 9 |
| Flush | 6 |
| Straight | 4 |
| Three of a Kind | 3 |
| Two Pair | 2 |
| Jacks or Better | 1 |
Card Abbreviations
| Letter | Card |
| --- | --- |
| T | 10 |
| J | Jack |
| Q | Queen |
| K | King |
| A | Ace |
Royal flush (800.0000)
Straight flush (50.0000)
Four of a kind (25.0000)
4 to a royal flush (18.3617)
Full house (9.0000)
Flush (6.0000)
3 of a kind (4.3025)
Straight (4.0000)
4 to a straight flush (3.5319)
Two pair (2.59574)
High pair (1.5365)
3 to a royal flush (1.2868)
4 to a flush (1.2766)
Unsuited TJQK (0.8723)
Low pair (0.8237)
4 to an outside straight with 0-2 high cards (0.6809)
3 to a straight flush (type 1) (0.6207 to 0.6429)
Suited QJ (0.6004)
4 to an inside straight, 4 high cards (0.5957)
Suited KQ or KJ (0.5821)
Suited AK, AQ, or AJ (0.5678)
4 to an inside straight, 3 high cards (0.5319)
3 to a straight flush (type 2) (0.5227 to 0.5097)
Unsuited JQK (0.5005)
Unsuited JQ (0.4980)
Suited TJ (0.4968)
2 unsuited high cards king highest (0.4862)
Suited TQ (0.4825)
2 unsuited high cards ace highest (0.4743)
J only (0.4713)
Suited TK (0.4682)
Q only (0.4681)
K only (0.4649)
A only (0.4640)
3 to a straight flush (type 3) (0.4431)
Garbage, discard everything (0.3597)
You'll have to look for a chart online with every video poker game you play. Thankfully, these charts are everywhere, so it will be easy to find one for free. Once you have it with you, it's all about following it at the start of every round, as we've explained.
It's worth mentioning that you still need to know the basics of video poker and especially the the winning combinations. The charts are useless without that knowledge.
Conclusion
Video poker strategy charts are made using complex math equations, but following them is pretty simple. It will be well worth it if you know the basics of video poker and have the patience to consult the chart with every hand.
A strategy chart will help you get the highest odds of winning in every hand of a video poker game, so there isn't a good reason to avoid using them. Decide which video poker game you want to play, find a corresponding chart, and start playing. You'll quickly see why they are worth the hassle.
FAQ
What is a video poker strategy chart?
A video poker strategy chart is a card listing all the possible hands you can get in a game. They are always specific to that variant and begin the list with the best possible result, going down to a worthless hand.
How can I win at video poker?
Even though there's no way to ensure a win, you can increase your chances by using a proper playing strategy and consulting the right chart. You'll know how to act with every hand you're dealt and consequently get the best winning odds.
Do video poker strategies increase the game's RTP?
Yes, they do. With a simple strategy chart for a game like Jacks or Better, you can increase the game's RTP to 99.46%.
About the Author