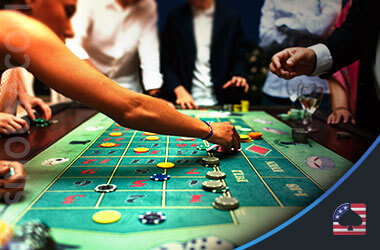 We could talk about the history of gambling, but we would have to go back to 3000 BC, and who has time for that? However, the modern form of gambling dates back to the 17th century, giving us around four hundred years of various games, developments, and adjustments in the industry.
It might be hard to pin down gambling's worldwide popularity, but we bet it has something to do with how long it has been around.
Nevertheless, we will be diving deeper into gambling's popularity and what makes it attractive to people. So, stay with us and see if you can learn something new.
What Makes Gambling Appealing?
There are plenty of things that make activities like gambling appealing, but we'll mention only a few that drive its popularity.
Social Appeal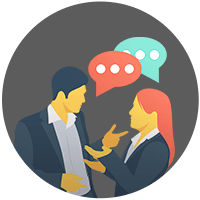 Among the most important aspects of gambling is its social appeal.
Land-based gambling has always been a way to connect with people, make acquaintances, and experience something new. People are social creatures, so incorporating socialization with a fun and exciting activity like gambling didn't come out of the blue.
It's been around for ages and was further boosted by casino resorts, hotels, and other establishments. Nowadays, people can book a vacation in a luxurious resort and indulge in worldly experiences without ever leaving its vicinity. Such packages typically include:
Hotels
Lodging
Pools
Casinos, and many other amenities.
It's the perfect all-in-one deal for gambling fans seeking that extra-special social factor.
When it comes to online gambling, the social appeal is not the same, but it's still there. Some people prefer the comfort of their home to a brick-and-mortar establishment but don't want to lose the social factor of gambling. That's why many online platforms go a step further to link these two by adding chat rooms in live gambling sessions or integrating leaderboards for RNG titles. It's a great way to stay connected with family and friends while preserving your privacy.
Dopamine Rush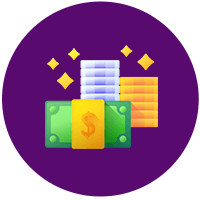 It's hard to deny the adrenaline boost that players experience when waiting for the next reel to spin or the next card to hit the table.
According to research, gambling has the universal allure of risking something for a chance to win. This doesn't necessarily have to be a monetary reward for some players. But what else is there?
Interestingly, some people turn to such activities to gain a dopamine rush. We get that same dopamine rush when:
Eating chocolate
Spending time with loved ones
Going to a concert, and so on
It's a chemical messenger that our bodies associate with pleasure, thus rewarding the brain.
That's why we feel excited when pulling the one-armed bandit or feel butterflies in our stomachs while waiting to see our opponent's cards. All the more, flashing signs, casino-induced sounds, and bright lights all play a part in boosting our dopamine while in a casino.
Availability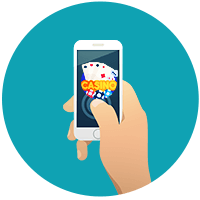 There is no disputing it — gambling is everywhere. Whether you live in a country or state that has legalized all forms of gambling or you're limited by certain restrictions, it's hard to get away from it.
Many countries proudly invite passersby to stop in and try their luck at any game, while others make a whole experience out of casinos, including restaurants, resorts, and so on.
On the other hand, online gambling has been made available to everyone, thanks to the widespread use of the internet. Even countries yet to legalize online gambling can hardly prohibit off-shore sites where the iGaming industry thrives. So, interested parties can transfer themselves to a real-life studio and play a game of blackjack or roulette while at home with only one click.
Such broad availability has only increased gambling's popularity and made it an everyday reality that we're not surprised to see.
Pop Culture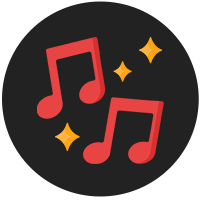 Most people are easily affected by pop culture, no matter how swiftly and vibrantly it changes. Yet, gambling has been a part of it for a long time, evolving only to adhere to the shifting times.
Today, many pro gamblers have a strong social media presence, allowing regular players to feel closer to them. This is a great way to gain insight into the professional gambling scene while maintaining a low profile.
Moreover, gambling is widely represented in:
TV shows
Movies
Music videos
Songs, and similar art forms.
This has allowed people that otherwise wouldn't be exposed to that sphere to experience something different and possibly be intrigued by it.
Most Popular Gambling Games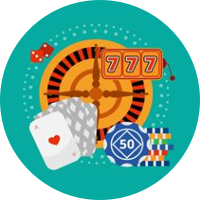 With the global gaming market generating more than $110 billion annually, it might be interesting to discover which games contribute the most.
Note that the gaming industry encompasses more than just casino games, so you might be surprised by some items on this list.
Sports Betting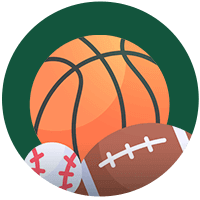 Without a doubt, sports betting takes the cake regarding popularity and revenue. When polled, around 66% of Americans approved of betting on sports events.
Most place regular bets on professional sporting events in regulated sportsbooks. Not surprisingly, the NFL produces the most popular matches, with the NBA right behind.
Slot Games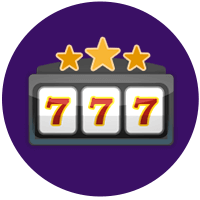 It's not surprising that slot games are the most popular casino game among gamblers. They are easy to grasp, require no prior knowledge, and are entirely luck-based.
Whether you prefer to pull the lever in a real casino or press a button online, slots bring plenty of excitement and little investment. Pro gamblers go a bit further and investigate the games' RTPs and other statistics, but even that's a piece of cake to learn compared to some other casino games.
Blackjack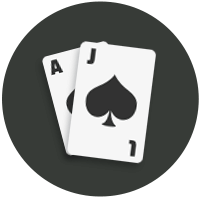 Interestingly, blackjack is almost 3x more popular than roulette and poker. That's because blackjack is easy to play, and most players can master the rules in no time.
On top of that, blackjack typically has the best house edge out of all table games. That said, you should still make sure to check the difference between brick-and-mortar and online variants.
Poker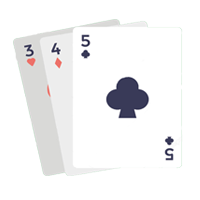 There's not a more quintessential casino game than poker. That's everyone's first association when they think of a casino and for a good reason.
Poker has been around for centuries and has produced some of the most exciting gambling variants. It's available only in a handful of US states' land-based casinos, but the online version of poker has fans across the country. And it's only starting its online boom.
Lottery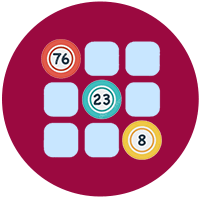 The widespread popularity of the lottery has made it one of the most appealing gambling activities worldwide.
Not only is it legal in most places, but it's also a pure luck game, meaning it garners a large pool of players. Whether you're an avid gambler or not, it's hard to resist buying a lottery ticket when you see one, further contributing to its popularity.
Final Thoughts
There you have it — a few reasons gambling's popularity keeps increasing and gaming activities have profited most from it. If you feel like we missed anything, feel free to let us know in the comments — we would love to hear your opinion on the popularity behind gambling as a true aficionado.
About the Author