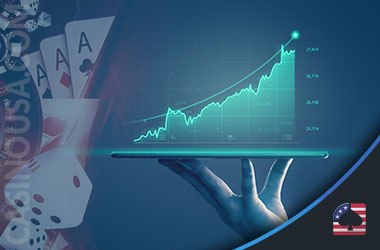 Investing in casino stocks can be quite profitable if done right. Buying casino shares might be the same as gambling, but there is one significant difference — gambling is usually short-lived while owning casino stocks and creating a revenue stream can last a lifetime.
If you've thought about buying casino stocks but are still on the fence, read the following article.
We'll explain everything you should do before investing and present some of the best casino stocks to consider.
Things to Consider Before Investing in Casino Stocks
Gambling is a volatile market. Although we knew it before, it became apparent during the pandemic when companies throughout the country took a big hit. It doesn't end there — casino shares have plummeted recently as inflation and recession fears grow.
Therefore, you must think long and hard before committing your money to a volatile industry. Here are a few aspects to consider before making that decision:
Regulatory Situation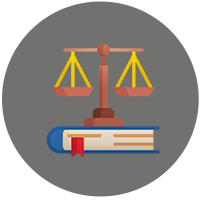 The US gambling industry has changed in the last several years. Besides the online gambling legalization, some states have reconsidered their stance on land-based gambling and made adjustments.
Take Illinois, for example. Until recently, the state had only allowed riverboat casinos to operate. Now, six new land-based casinos are under construction, changing the gambling landscape for the better.
So, pay attention to the regulatory situations as they can significantly impact casino stocks.
Diversification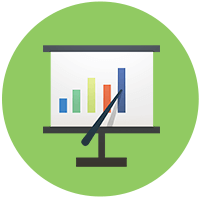 Pouring all your money into one stock is a rookie mistake.
Diversify your investments so that your money is spread across several casino operators. That way, you'll lower the risk of losing vast amounts of money if the stocks plummet.
Small Investments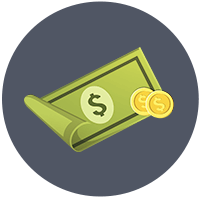 Investing all your money in one casino stock is another mistake that an experienced investor would never make.
Buying casino stocks carries medium-to-high risk, so a good idea would be to invest less than 20% of your total financial portfolio.
Casino Reputation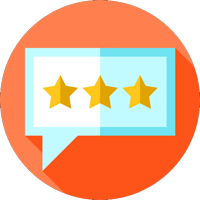 Do thorough research on the casino, its owners, and its reputation before committing.
You don't want to fall in the middle of some shady business and see your investment fall through.
End Customer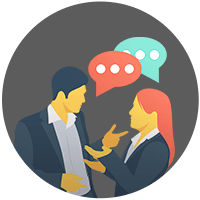 Casinos have diverse demand drivers depending on their location and how they fit into the supply chain.
For instance, Vegas casinos survive because of the tourists. Although high rollers help the situation, the city thrives thanks to its 40 million tourists yearly. If recession and inflation appear, the entire industry will take a hit.
Risk Profile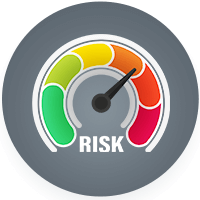 Buying casino stocks isn't for everyone, and you need to see whether the company fits your risk profile before doing anything else. However, looking at the ladder, suppliers bear the highest risk.
These companies will suffer if casinos stop investing in new games and equipment.
Risk-wise, casino operators are next in line, as their success depends on many aspects, from customers and gambling trends to macroeconomic dynamics.
New Jurisdictions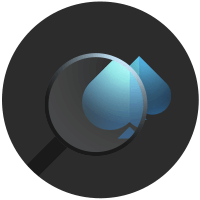 Many casinos hit the jackpot by entering new markets and building venues in other locations.
MGM Resorts, Wynn Resorts, and Las Vegas Sands stocks soared after obtaining gaming concessions in Macau and Singapore.
Betting on corporations with significant growth potential is a wild card that can be pretty profitable.
Five Casino Stocks Worth Your Investment
Although the casino industry has many players in the game, a few stand out. So, if you decide to buy casino stocks, here are the current top names you should consider:
Las Vegas Sands — LVS is one of the biggest American casino and resort companies with a global reach. Besides the well-known American properties, LVS also runs successful venues in Asia, including Venetian Macao, Parisian Macao, and Four Seasons Hotel Macao. The current market cap is $26.91 billion.
MGM Resorts International — In addition to operating top Vegas and regional casinos, MGM also dipped its toes in the online gambling sector, becoming one of the front-runners. The corporation's most prominent properties on the Strip include MGM Grand, Mandalay Bay, and Luxor. The market cap amounts to $12.04 billion.
Caesars Entertainment — Caesars Entertainment might be one of the most widespread gambling corporations in the US, with over 50 properties. Unsurprisingly, nearly half of the cash flow comes from its Las Vegas venues, including Caesars Palace, Bally's, Harrah's Las Vegas, Paris Las Vegas, and many others. The corporation's market cap is worth $7.58 billion.
Wynn Resorts — The corporation owns and operates luxury hotel and casino venues, like Wynn Las Vegas and Encore Resort. It also runs Wynn Interactive, an online sports betting and casino gaming provider. The company's current market cap is worth $6.41 billion.
DraftKings — This company is behind popular fantasy sports, sports betting, and online gambling. It also provides gambling software solutions through B2C and B2B units. The company carries a $5.60 billion market cap.
Benefits of Investing in Casino Stocks
As mentioned, the casino industry is volatile and requires extensive research to turn investments into profits. If you're still having doubts about buying casino stocks, here are a few benefits that might convince you to take the first step:
Dividends — Some casinos pay dividends, meaning you'll collect a share of the profit. Typically, companies pay out dividends at the end of the year by calculating a small percentage of the current stock price.

Growth Potential — Investors buy casino stocks because of their significant growth potential. The US gambling industry is evolving, creating more room for development and profitable investments.

Revenue Stream — You can turn your casino stocks into a stable income stream by investing in solid markets. The best way to ensure a profit is to purchase several stocks in different casinos. So, even if one investment falls through, you could still benefit from others.
Final Thoughts
Investing in casino stocks can be lucrative and exciting when done right. If history is any indication, casino stocks can outperform any expectations when the conditions are right. As the US gambling scene continues to develop and grow, you'll find new investment opportunities that can turn quite profitable.
While inflation and recession still pose a threat, the post-pandemic reopening has brought a traffic and revenue surge in land-based casinos. If you're risk-tolerant and understand what buying casino stocks entails, explore our suggestions and make your first investment.
About the Author