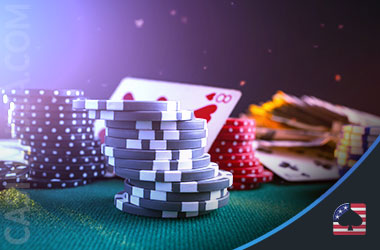 If you are a casino regular, you've probably wondered at some point if it's possible to make a living from your favorite game. Renowned tournaments like WPT are living proof that it is indeed feasible to earn large sums of money playing this game.
But is it possible to do the same with other card games that are simpler to play, like blackjack?
Blackjack is one of the most popular casino games due to its straightforward rules and low house edge. This all sounds fine and dandy, but how big is the probability to actually earn a livelihood from playing live blackjack?
When it comes to casinos, the answer is never clear-cut. All card games require players to have some skill — still, once you throw the element of luck into the mixture, you've got yourself an unpredictable ticking time bomb. 
All jokes aside, earning a living from blackjack is possible but isn't easy. Then again, is there such a thing as an easy job?
If you're interested in learning more about this topic, continue reading as we delve into the world of casinos and card games.
How to Get Started
Playing blackjack and trying to earn some money along the way isn't an easy feat. Still, if you've come to this decision, the first thing you need to know is that you should never rush into things. Do some research and pick a reliable casino first. This will be your stepping stone toward making consistent wins.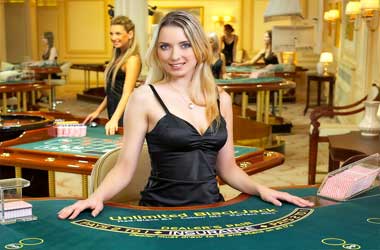 Choosing a casino can be a tad overwhelming, with so many options available. It's up to you to decide whether you prefer playing at a land-based casino or in an online one.
If you choose to go with the latter, there are several things you should be on the lookout for. Scour the internet for reviews – such as those here on CasinoUSA – because these will be your most trustworthy sources.
Once you've found an adequate operator, check out its portfolio. If you like what you see, all you have to do is register an account and make your deposit. 
Those of you who prefer leaving your homes and trying your luck at a brick-and-mortar casino should also look for reputable venues. The advantage of playing blackjack at land-based casinos is that you get to experience the thrilling atmosphere firsthand. However, one of the most important things about playing blackjack for a living is visiting different casinos, which might not be possible if you come from a small place. That's why many players opt for online operators and live blackjack instead.
Dos and Don'ts
Now that we've gotten the basics out of the way, let's discuss some things you should and shouldn't do during a game of live blackjack. 
Dos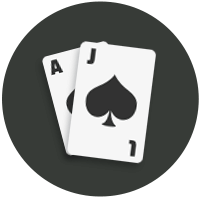 Obviously, you need to know the rules of blackjack like the back of your hand. If there's a shred of doubt in you about your skills or strategies, then this might not be the path you should take.
Many players think that the goal of blackjack is to get to 21. While this may be true to a point, your main aim should always be to beat the dealer. If you have a better hand, you win — it's that simple.
Having a proper strategy is a must if you want to make this a source of steady income. Sure, luck plays an important role in all casino games, but strategies are just as important. Think of them as a foundation that keeps expanding as you become more knowledgeable.
Most basic strategies are just a chart where all the possible hands are outlined. Thanks to these, you'll know whether to hit, stand, double down or surrender.
If you're bad at maintaining a budget, this is your chance to become better at it. Having a set budget while you're at a casino should be a requirement. You need to understand that you won't win every time. Once you learn how to embrace your losses and when to stop playing, everything will go smoothly.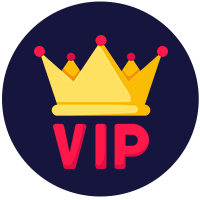 There are different variants of blackjack. You should choose the one you're best at and stick to it at all times. Inspect all of your options carefully because some variants have a higher house edge than others.
If you are a casino regular, use this fact to your advantage. Make sure to claim all the bonuses and promotions on offer and join a VIP program.
Don'ts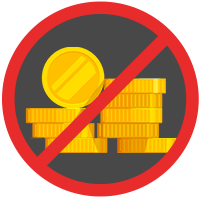 Two things you should avoid at all costs are side bets and insurance bets.
The former refers to additional bets available at many casinos. While they may seem alluring, keep in mind that you'll need more luck than skills to win.
The latter sounds perfect on paper, but the reality is much different. Insurance bets are supposed to protect the players from further losses, but if we were to do the math, we would find out that's not the case.
Another thing that should be a given is the no-drinking policy. You'll need to keep your head in the game at all times. Those colorful cocktails on the casino floor or that beer in your fridge may seem tempting, but don't let them distract you from blackjack.
If you're nervous, try to find other ways to relax — don't rely on alcohol.
Pros and Cons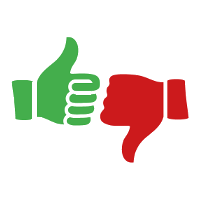 All career paths have some disadvantages and advantages, and being a blackjack player isn't an exception.
What's great about earning a living from blackjack is that you're as free as a bird. This means there are no deadlines to meet, no bosses to report to — you get to follow your own pace! When you win, you get paid in cash, and that's pretty much it. The world is your oyster!
However, there are two sides to every coin, which means there are some disadvantages to consider, too. First, you're going to have to think about healthcare and retirement plans on your own.
What's more, you'll be relying solely on your wins as a source of income. This can be particularly stressful if you happen to hit a losing streak. It's a lot like working on commission, so if that's not something you're willing to experience, then this might not be the right path for you.
Keep Reading: Live Dealer Blackjack Variations You Must Try
About the Author