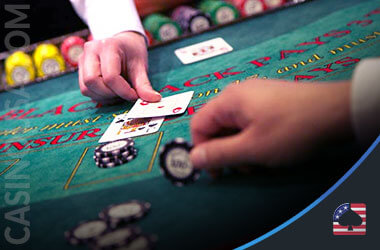 If you have ever entered any average online casino just because you wanted to play good old blackjack, you were most likely bombarded with so many variations that you didn't know where to look. After all, many players feel confused right at the start precisely because of this never-ending list of blackjack alternatives.
In this review, we will go through some of the most popular and famous blackjack variants that you might come across. However, before embarking on this journey, you should get to grips with the basics of this game.
Compared to other online casino games, live dealer titles provide that authentic casino vibe, as the games happen in real-time. This way, you get an in-person casino experience from the comfort of your armchair. On top of that, these blackjack variants offer live chat, so you get to communicate with the dealer and other fellow players.
The games are played for real money, and the minimum and maximum bets differ among tables. As a result, they cater to high-rollers and average players alike.
These modified blackjack games follow the conventional format. However, different themes and side bets are what sets each of them apart.
All of them are multi-handed games. They employ a 3:2 payout ratio, support insurance bets, utilize six or eight decks, and last but not least — all of them are available on PC and mobile devices.
Here, we will present you with several Evolution Gaming variations of the traditional blackjack game, with the aim of spicing up your gameplay.
If some are not available in the US, you can always opt for the good old standard live dealer blackjack.
Live Blackjack Party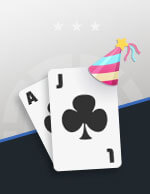 Party people might love this blackjack variant since it encompasses the game itself and a party-like atmosphere.
Interestingly enough, instead of one dealer, there are usually two of them rooting for you and enticing a conversation.
This variation comes from Evolution Gaming and is accompanied by a small talk between the dealers and sometimes music. You are welcome to chat with other players and the dealer(s). They will try to boost the atmosphere by getting to know you or even discussing the news and gossip.
Live Blackjack Party game, released in 2018, follows the Live Blackjack rules, where the cards are dealt and the players have to decide whether to hit, split, or stand.
However, this blackjack features the Bet Behind rule, where you can place bets even though you don't have a seat at the table.
The two side bets include Perfect Pairs and 21+3. The Perfect Pairs bet means that you hope to get any kind of pair in order to win the hand. The better the pair you have, the higher the payout will be.
On the flip side, with a 21+3 side bet, you try to create a 3-card poker hand with the dealer's face-up card and your two cards.
Since Evolution Gaming is a top-notch software provider of live dealer games, it comes as no surprise that Live Blackjack Party features seamless video streaming. It is an 8-deck card game with seven seats at the table.
For the players following the basic blackjack strategy, the RTP is 99.29%.
The minimum bet is $5, while the maximum is $1,000. So if you are up for the party and immersive gaming experience, you know where to go.
Live Blackjack Diamond VIP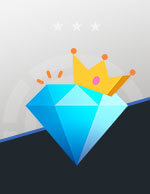 This game lives up to its name and is something high rollers will love.
So, if you want that special VIP experience away from the crowd, look no further!
Live Blackjack Diamond VIP follows the standard blackjack rules, as well, with the dealer standing on a soft 17. However, the difference lies in the fact that the minimum bets are considerably larger, starting from $1,000, while the maximum ones increase up to $5,000.
The RTP is 99.29%. Due to the stakes being so high, you'll probably find a seat at this table quite easily.
This blackjack game, released in 2018, also welcomes seven players at the table.
Due to the minimum bet limit being high, this variant is more suitable for high-rollers, who will be pleased to learn they can occupy multiple seats at the table unless they are taken.
Live Infinite Blackjack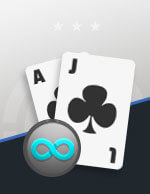 Live Infinite Blackjack is another blackjack variant released in 2018.
Here, players don't have to worry about available spots at the table since the number of seats is unlimited.
Each player starts with the same initial hand. However, all of them react independently after the cards have been dealt. This game is played with a common hand instead of standard seven.
The minimum bet limit of $1 and the maximum of $5,000 make this game attractive to both casual players and those with higher bankrolls.
The RTP is 99.51%, and there are some side bets you can take, too.
The players can also chat with each other and with the dealer, plus they can see other players' decisions on the display.
Speaking of side bets, Live Infinite Blackjack features three more, apart from the already mentioned Perfect Pairs and 21+3. Those are:
Six Card Charlie Rule
Hot Three Side Bet
Bust It Side Bet
The Six Card Charlie Rule is what makes this blackjack game stand out. Players who manage to collect six cards without exceeding the total number of 21 are the winners.
Once more, Evolution Gaming provides a top-drawer interface and exceptional streaming accompanied by exclusive background and professional dealers.
Free Bet Blackjack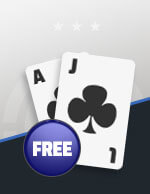 Free Bet Blackjack is another Evolution Gaming blackjack variation released in 2019.
Just as its name suggests, it allows patrons to play certain splits and doubles without any additional cost.
After placing the initial bet, the player can split or double for free. Aside from that, this game follows the standard blackjack rules.
Free Bet Blackjack features incredible stream quality and the possibility to chat with the croupier. Four available side bets (Any Pair, 21+3, Hot 3, and Bust It) make up for the slightly lower RTP of 98.45%.
Salon Prive Blackjack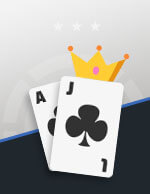 We recommend taking a shot at Live Salon Prive Blackjack for the ultimate, royal-like treatment.
This game was released in 2018, and it comes with an RTP of 99.29%. Stakes for this one-of-a-kind online gaming experience start from $1,000 and go up to $10,000.
Since high-rollers are allowed to ask for higher maximum deposits, we can freely say that this game has no maximum limit.
This is another live game coming from Evolution Gaming's virtual kitchen, and it certainly has its perks. For example, one player can occupy all seven seats at the table and decide whether to change the dealer or keep the existing one.
Other benefits of playing this blackjack variant are having a personal manager, faster withdrawals, myriads of bonuses, longer betting time, and the chance to request reshuffling at any time.
Still, once you scratch that luxurious surface, you will see that this blackjack variation also follows the standard blackjack rules.
For instance, the insurance bet option is available with Perfect Pairs and 21+3 side bets. However, suppose you don't want to settle for anything less than a glamorous experience, high-quality video streaming from top-notch studios, and impeccable live dealer conduct. In that case, this game is the perfect choice for you.
About the Author