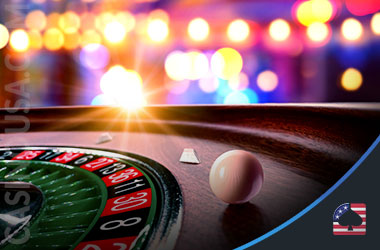 In recent years we noticed a spike in the number of online casino players. Whether it's the ongoing pandemics or the ability to play favorite games on the go, many casino enthusiasts have turned to the world of iGaming.
While slots are immensely popular, some players prefer table games like blackjack and roulette. As a result, operators try to enrich their portfolios with live dealer titles to provide a land-based casino atmosphere to their users.
When it comes to the live casino section, the dealers are the backbone of these games. It should be pretty clear by now that not just anyone can be a roulette dealer. This position requires in-depth game knowledge, alertness, and communicative skills, among others. Many people, especially those unfamiliar with the industry, have misconceptions about croupiers and disregard how much time and effort goes into training and honing those skills.
If you're interested in becoming a roulette dealer, or you want to know more about the entire process to improve your gameplay, you're in the right place. There's so much more to being a casino dealer than standing there amid the glamor.
Continue reading as we explore the luxurious world of croupiers and learn more about the rules they adhere to.
Training School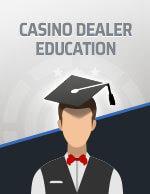 The first thing you should know is that all dealers have to go through some training to learn about roulette basics.
The training itself usually lasts for several weeks, and trainees spend most of the course learning the intricacies of live dealer roulette. During this time, future croupiers learn about every individual bet odds.
Live roulette dealers must know each scenario like the back of their hands. Tables tend to get very busy, leaving them to calculate the winnings for a large number of people in very short intervals.
Picture Bets
Once they get started, live roulette dealers realize fairly quickly that certain bets recur more often than others. These repetitive bets are also known as "picture bets." As a trainee, you'll be given examples of all bets.
Do yourself a favor and memorize them straight away. This way, you can be quick to react at all times, and you'll seem like an experienced professional despite being a rookie. For instance, one such bet is one chip on the straight-up (35) and two chips on the splits (2×17), which pays 69 pieces.
Times Tables
Another thing all croupiers should do is keep track of and memorize their times tables.
Don't take them for granted, as they can be highly complex because they are related to the odds. Learning one can be such a bore, but it will pay off in the end.
The good news is that roulette dealers only need to know five times tables (six if they are dealing American roulette).
Here's the breakdown of the entire process:
35 times table — When there is a chip in a straight-up position
17 times table — If there's a chip in the split position
11 times table — The chip is in the street position
8 times table — When a dealer sees a chip in the corner position
6 times table — If there's a chip in the first five position (American roulette)
5 times table — The chip is in the six line position
Chip Handling
Croupiers need to be experts at cutting chips, which the academy will cover.
Simply put, the process involves separating 20 chips into four equal parts. It will take you some time to perfect this, but don't worry, the more you do it, the better you'll be.
Croupiers will also be required to "chip up," which means they'll need to pick up the losing chips and stack them based on color.
Calculating Winnings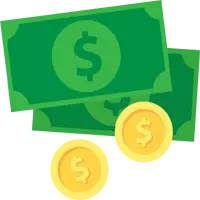 No one seems to tell you that live roulette dealers need to be really good at math. Calculating winnings in a short amount of time can be challenging, especially when you lack the skill.
The first thing to remember is not to become overwhelmed by huge numbers. In addition, knowing the different payouts for the game will help you significantly.
For instance, the six line pays five to one, while the street pays eleven to one. This is where memorizing tables and picture bets, and practicing adding up three or four three-digit numbers, comes in pretty handy.
Tips and Tricks
Of course, the live roulette rules don't solely pertain to adding numbers and stacking chips; there's a social code all croupiers should follow.
Work With Inspectors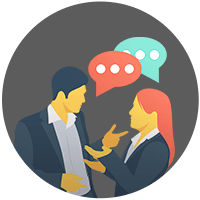 The live roulette dealer and the inspector should always have good communication.
Inspectors have been in the croupier's place, so they know how challenging the job can be. Therefore, don't hesitate to ask them for help; they'll be more than glad to be of assistance.
Remember that you should never disagree with your inspector in front of players, as it looks extremely unprofessional. You could always talk to them in private when there's no one around.
Focus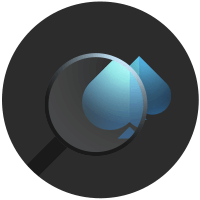 Keep your eyes on the layout while the wheel is spinning. Some croupiers miss this step and focus on the wheel instead.
We advise you against doing this because players will be watching the same thing for last-minute cues and slip in bets onto the winning number unnoticed.
Be Friendly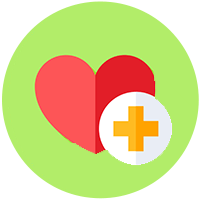 Having a good relationship with players is crucial. This doesn't mean you should be best buds with them, but being polite and amicable is advisable.
Celebrate their wins and be compassionate when they lose.
You'll be faced with different types of people, so it's important to keep it cool regardless of how unpleasant they might be. Being professional and having a good rapport with the customers makes for a great dealer.
Take Charge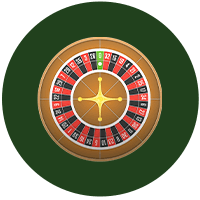 Think of yourself as a commander in a battle. The table is your battlefield, and if you want to be successful, you should know how to take charge.
Players will spot a hesitant dealer right off the bat and mistake insecurity for incompetency.
Everyone gets nervous — you just need to learn how to mask it.
Be Loud and Clear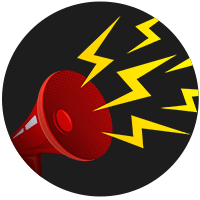 Always make sure to announce everything loudly and clearly, whether those are bets or payouts. This way, everyone will hear you, from players to inspectors.
Otherwise, you won't have time to repeat yourself, leading to unpleasant situations.
Use your microphone, but make sure to enunciate words clearly for everyone to understand.
About the Author