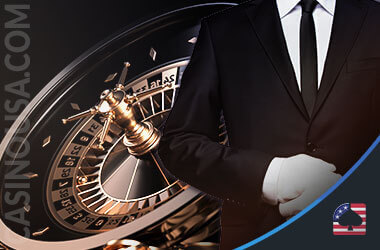 Whether you're playing at a land-based casino or in an online one, maintaining proper etiquette is a must. Good manners are something people can spot from a mile away, wherever you are, regardless of what you're doing. 
Sure, casino games should be relaxing and fun, but that doesn't mean these establishments are the Wild West where no rules apply. Having an enjoyable experience goes both ways — for you and your fellow players, but the staff as well.
Recently, we got to see an increase in the popularity of online casinos and live roulette games. As a result, the rules of casino etiquette also transferred to this realm. 
If you're new to the iGaming world or if you were simply unaware of such rules, there's no need to fret. In this article, we'll analyze live roulette table etiquette in-depth, so any faux pas you may have unintentionally committed will be a thing of the past.
Continue reading to learn more about the dos and don'ts of live roulette. 
What Is Live Roulette?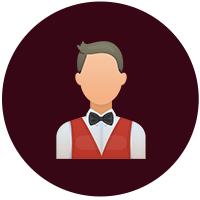 In the past year, many people have started to explore the world of online casinos. Live dealer versions of all-time favorites like blackjack and roulette took the iGaming world by the storm. The reason why live roulette is so well-liked is that it comes close to its land-based counterpart.
You'll get to play the game with an actual dealer and other fellow players, not with the computer. There are multiple game variants, aiming to provide casino enthusiasts with an authentic experience.
Of course, with real experience come requirements. Proper live roulette is a thing, just like in any land-based casino.
In the sections below, you'll be able to get a good grasp of these rules of conduct, which will, in turn, help you get the most of your playing experience.
Follow Announcements and Instructions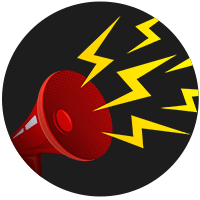 While at a roulette table, be it a real or a virtual one, it's important to be alert at all times.
Make sure you follow what the dealer is saying for your own sake and other players', too.
Remember that players don't have less than a minute to place their bets, after which the dealer will spin the wheel and close the betting session.
The dealer announces the "no more bets" part both verbally and with a hand gesture. Your wager will not count if you happen to place a bet despite the announcement.
The dealer is the one running the show, so you should pay close attention to what they're saying.
Communication Is Key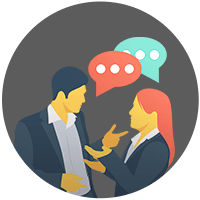 When playing live roulette, you might need assistance. In this scenario, you could turn to other players or the dealer. However, to avoid any misunderstandings, your intentions should always be clear.
Since you're online, you'll probably have access to a live chat where you can communicate with other players.
Of course, this works both ways.
If someone asks you for help, you should make sure you understand their inquiries completely.
Its land-based counterpart relies on communication to a greater extent. For instance, players often ask others to place their chips if the location is out of their reach.
Be that as it may, it's important to be loud and clear when communicating with other participants, even while you're playing live roulette.
Show Courtesy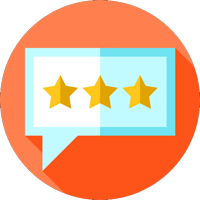 Being considerate toward other players is a must, regardless of the casino game you're playing.
Again, this may be more evident in physical casinos, but having good manners isn't something that will go unnoticed.
If you're having trouble with your live roulette game, customer support is the first one on your list of contacts.
We know that having your game interrupted for whatever reason can be frustrating, but don't take it out on the support team. They are there to help you resolve your problems as quickly as possible. Be polite, use those manners your family has drilled in you at a very young age and say please and thank you.
It won't cost you anything, but it may make someone's day, and it will make you stand out as a polite player.
Be Quick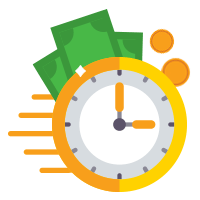 One of the most important things, while you're playing any variation of roulette, is to be quick. Be prepared to bet on time!
If you don't, you'll miss your opportunity to wager, and you'll have to wait for the next spin. While the other players are having their turn, use that time wisely and think about your next step — what and how much you'll bet.
This way, you'll be fully prepared to land a potential win. Keep in mind that you cannot wager once the dealer calls 'no more bets'.
If you are uncertain whether you're allowed to place a bet, your safest option is to ask the dealer. After all, the dealer is there to lend a helping hand.
Roulette Tipping Etiquette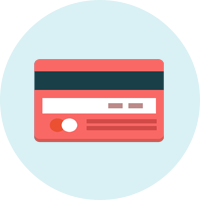 We've already mentioned that the dealer is the ringleader in the game of roulette.
Now, this step isn't mandatory in any way, but it is a good demonstrator of proper casino etiquette, especially if you've had a good run.
Not all players are nice and serene, so this small gesture may put a smile on someone's face.
How much to tip a roulette dealer? We've got you covered.
The sum is totally up to you. However, many players like to tip the dealer $5 for every hour they spend at a roulette table. Others like to tip 5% of their total winnings, but as we've stated, the choice is yours.
You can decide not to tip at all or to tip $20 because you've enjoyed the game. The entire process is pretty straightforward — simply hit the tip button when you're ready, and that's it.
Keep Reading: Live Roulette Versus Online Roulette: Which Is Better?
About the Author