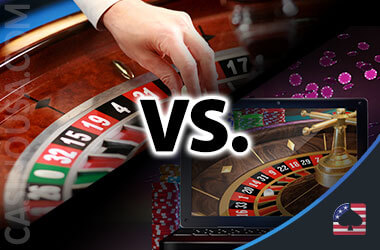 Roulette has been a game of choice for many players and got even more popular with online casinos stepping on the online gaming scene. Since casinos offer so many live and online roulette variations, you might feel indecisive about which way to go.
First, you have to decide if you want to play online or live roulette. Then, you need to pick which roulette variant you want to play.
In either case, a few things are the same — the easy-to-understand game rules and the thrill of winning big. We will help you choose your cup of tea by pointing out the main characteristics of both online and live roulette.
Online Roulette Features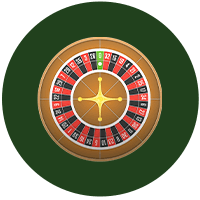 Thanks to the game's popularity, roulette is available in many variations in online casinos. The rules of online roulette are the same as those of live roulette. However, there are differences in the layout and setting.
Online roulette is computerized, and its outcomes are stimulated by a random number generator (RNG). Moreover, the entire process is animated and automated, including the betting interface and the wheel.
One of the main benefits of online roulette is convenience. You can play it while lying in your bed or on your mobile phone on a commute. Furthermore, there's always an open seat at the table. Players just need to sign into their accounts and place their wagers.
Another benefit of online roulette is that you can play it risk-free. The demo mode is pretty handy for new players who want to hone their roulette skills or learn the ropes and strategies. In the beginning, you might feel intimidated by other players, so this will help you master the game at your own pace.
Casinos have an array of roulette variations on offer, and almost all feature American and European roulette, which is where we suggest you start. The advantage of RNG-based roulette games is the more flexible bet limits, making them more suitable for recreational players.
Live Roulette Features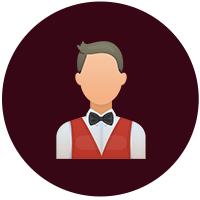 The main difference between live roulette and its online counterpart is that the games in live dealer roulette are operated by a human dealer and streamed in real-time from a studio or a brick-and-mortar casino. A live dealer brings that authentic casino vibe.
Players can chat with the croupier and fellow players and watch the action from multiple camera angles. And this is why live dealer roulette allows you to have an authentic experience from the comfort of your chair.
Some people prefer live roulette because it allows them to see the results and the wheel spinning. However, it is similar to online roulette in how the options are laid out.
The Spin option and chip denominations are at the bottom of the screen. You will see other winning numbers, betting preferences, and a tip area.
Yes, you can tip the dealer just like you would at any real casino. However, don't feel obliged to do it.
A timer also tells you how much time you have to place your bets. The time limit for placing wagers in live roulette is also a disadvantage compared to online roulette, where players have as much time as they need to place their bets.
Another important advantage of live roulette is that high-rollers and people who like taking risks can enjoy the VIP tables where wagers sometimes go over $500,000.
Cons of Live Dealer and Online Roulette
Online roulette may be convenient and allow for lower bets, but it lacks immersion.
Even though online roulette graphics have been improving throughout the years, they will never be able to replace the authenticity that live roulette brings.
On the other hand, with live roulette, you cannot control the game speed as this is determined by the dealer. Bets need to be placed within a specified timeframe.
Note: Since live dealers also need to make money, minimum bets are higher compared to online roulette. They're around $1 or $2 or even less in online roulette, and in live roulette, they're about $5.
One more drawback of live roulette is that you cannot play it in the demo mode but only upon making a deposit.
As for the availability, sometimes you'll have to wait for an available seat at the live dealer table. Furthermore, some live games are not mobile-friendly, unlike RNG-powered roulette games.
Are the Betting Odds the Same or Different in Online and Live Roulette?
People unfamiliar with roulette games might wonder whether online and live roulette have the same odds. Frankly, the odds of winning in an electronic roulette game or one featuring a dealer are the same.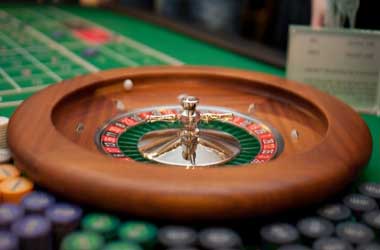 Nevertheless, there are different types of wagers, and each one has a different payout ratio and probability. Considering that outside bets have smaller odds, they pay out less, but the chances of winning are higher. On the other hand, inside bets have higher payouts but lower chances of winning.
Roulette games come in so many variations, and the odds differ among them.
Generally, players prefer to play European roulette because the house edge is 2.7%, compared to the 5.26% in American roulette. This is because American roulette features a double zero pocket.
However, before placing any bets, it is essential to familiarize yourself with how the odds are calculated. Learning the basics will help you decide which roulette variation to go for and where to put your money. Further, if you want an easier way to decide, you can use the paytables, which show all the outcomes.
Final Thoughts
Each type of roulette, online and live dealer, has pros and cons. At the end of the day, the decision is up to you.
If you opt for online roulette, you can enjoy free games and place low wagers without being distracted by the dealer or other players. Nonetheless, live roulette provides a realistic experience that will appeal to players who prefer brick-and-mortar casinos.
The differences between the games are subtle, and each offers a unique experience. To have a clearer picture, we suggest trying both versions and finding which one suits you best.
Keep Reading: Best Live Roulette Sign Up Bonuses at US Online Casinos
About the Author