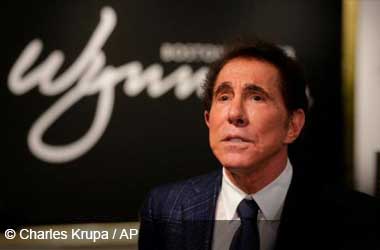 Billionaire and former chairman of Wynn Resorts has distanced himself from the Wynn brand and the casino industry in general after it came to light in 2018 that the casino boss has sexually assaulted and molested a number of his female staff.
Steve Wynn denied all of those allegations but he did step down and resign as chairman and CEO.
Multiple lawsuits were filed against Steve Wynn but the 79 year old has continued to maintain his innocence and fight them in court.
Steve Wynn is once again in the public eye as the Department of Justice (DoJ) is preparing to file a lawsuit against Wynn over his political ties to China and the influence he is said to have used in 2017 to persuade individuals in the U.S government to lean towards China's demands.
The DoJ has asked Wynn to register himself as a foreign lobbyist based on the Foreign Agents Registration Act (FARA) for his actions concerning a Chinese businessman named Guo Wengui who left China in 2014 after being slapped with charges of sexual assault, fraud, bribery and corruption.
Wynn is reported to have promised Chinese officials that he would use his influence to get the U.S. government to send Guo Wengui back to China. Elliott Broidy who was a close associate of Steve Wynn has informed federal agents that he was present on a yacht with Mr. Wynn in 2017 when Wynn made a phone call to President Donald Trump to follow up on Guo Wengui's current status in America.
Broidy also said that Wynn was in touch with a government official in China telling him that he was working on getting Guo Wengui removed from the U.S. Broidy claimed that in return China had promised to help the U.S sort out things with North Korea.
Steve Wynn Labelled A Chinese Spy
Guo Wengui who is still in America has welcomed the action that the DoJ is preparing to take on Steve Wynn. Wengui labelled Wynn as a greedy spy who worked for the Chinese Communist Party and said he needed to be criminally indicted.
The FARA law was passed back in 1938. It states that any individual in the U.S. who represents the interests of other countries and foreign governments must register their relationship with the DoJ.
Steve Wynn's defensive counsel claims that Wynn only served as a loyal messenger to the U.S. government and never acted as a lobbyist or agent for the Chinese government.
About the Author