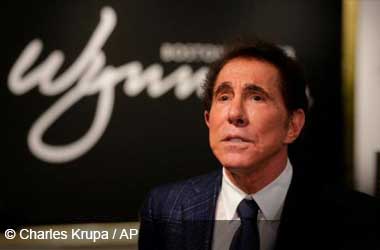 Wynn Resorts is facing a second lawsuit in relation to sexual harassment allegedly committed by the company's former CEO Steve Wynn.
This new lawsuit comes less than a week after a class-action lawsuit was also filed against Steve Wynn by former employee Brenna Schrader, accusing Wynn of forcing her to perform sex acts on him.
In January 2018, initial details of misconduct accusations against the former casino mogul were published by the Wall Street Journal.
This ultimately resulted in Steve Wynn stepping down and cutting all ties to the company he founded.
The second lawsuit to hit Wynn Resorts this week was filed by nine women working as makeup artists and manicurists for the Wynn Salon. These unnamed plaintiffs had previously filed discrimination charges with the Nevada Equal Rights Commission and the Equal Employment Opportunity Commission against the company.
Wynn Resorts denied that the latest lawsuit is a fresh charge against Steve Wynn, saying that these complaints have already been the subject of investigation by regulators and the special committee established by the company. Wynn Resorts went on to say that it has not received any new claims in relation to its former founder's alleged misconduct.
Los Angeles Times
Sexual Harassment Lawsuit
In a 25-page complaint lodged in Clark County District Court on September 30, the plaintiffs claim that Maurice Wooden, the former president of Wynn Resorts instructed them to decline any interview requests coming from the media when the sexual harassment scandal was making headlines back in January 2018.
According to the lawsuit, the executive order forced the plaintiffs to stay silent, as they were scared by the possibility that the company might take action against them. When the story began to attract national media attention, Wynn Resorts called a mandatory meeting for salon workers and asked them all to confirm that they had never been sexually harassed by Steve Wynn. They all confirmed that they were not sexually harassed but claim that they did so only because they were too embarrassed to come out in front of everyone.
Women Want $50k Each
The nine women who filed the latest suit were employed by the company between 2004 and 2008. They claim to have experienced acts of personal humiliation and sexual harassment on multiple occasions by Steve Wynn when they were still working with the company.