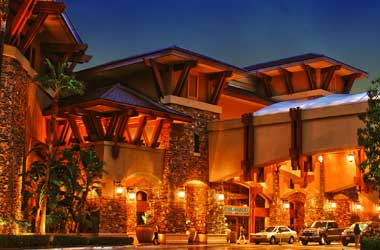 San Manuel Casino finally retired what was once California's second-largest bingo operation and chose to embrace change in order to cater to a younger and more energetic audience.
The fact that the bingo operations had declined significantly over the years and that there was a demand for slot machines, made it easy for the company to make the switch.
The San Manuel Casino, operated by the federally recognized tribe of indigenous Serrano people called The San Manuel Band of Mission Indians in San Bernardino County recently confirmed that it has phased out its bingo operations inside its halls. The huge bingo hall has received a major makeover and is now filled with hundreds of new electric slot machines and card tables.
The owners have also expanded the properties famous Rock & Brew restaurant. General Manager Loren Gill said that this move is in line with the casino's thrust to become the best in the area. San Manuel's aggressive development complements the continued growth of the gambling industry in California.
The once 50,000-square-foot bingo hall was responsible for helping the San Manuel Indians break into the gambling industry in 1986. But as the years passed, bingo has slowly lost out to slot machines and card tables and the casino was forced to halve its original 50,000 gaming floor in recent years and dedicate only half for bingo operations in recent years. The tribe decided that it was finally time to move away from Bingo and decided to use the 25,000 square feet freed up from phasing out Bingo operations to set up new casino operations.
A number of slot machines have now occupied the old bingo hall and a merchandise shop and new bar were also constructed in place of the bingo hall. One of the biggest developments of the space was the expansion of its crowd-favorite rock 'n' roll-themed restaurant, the Rock & Brew restaurant. The restaurant and bar was co-created by rockstars Gene Simmons and Paul Stanley from the band Kiss.
Moving forward, the San Manuel tribe is planning even bigger things for the casino. Earlier this month, they announced a new project that will be constructed adjacent to the casino. The hybrid property will feature a gaming area, a 500-room hotel, a 2,200-stall parking space, a 4,000-seat entertainment venue, high-end restaurants, a resort-style spa and pool, and a number of retail establishments to comprise 795,000 square feet of entertainment space. The tribe expects to break ground by next year and complete construction by 2020.
About the Author