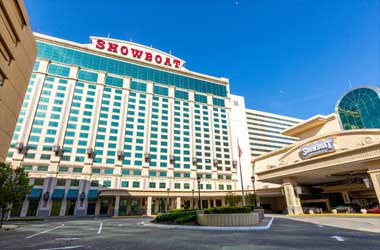 Atlantic City's casino industry suffered greatly in 2014 for as many as four casinos shutdown and caused the city a lot of turmoil as gaming taxes were reduced significantly and thousands of casino employees lost their jobs.
In 2018, two of those four closed casinos re-opened their doors under new brands and it looks like another one of those closed casinos could soon open to boost the Atlantic City gaming market.
Bart Blatstein, a Philadelphia-based developer, said he will soon be opening up a casino again at the Showboat hotel, which has been primarily a hotel for the past three years.
If Blatstein's plan pushes through, Atlantic City will soon have 10 casinos and it will significantly increase the competition as three new casinos opening within the space of 24 months is bound to have a major market impact.
The two closed casinos that opened up in 2018 were the Revel and the Trump Taj Mahal. The Revel has become the Ocean Resort Casino and while the Trump Taj Mahal was acquired by the Hard Rock Group and turned into the Hard Rock Atlantic City. There were reports earlier this year that Ocean Resort Casino could be in a bit of trouble due to financial issues.
The launch of a new casino at the Showboat could end up hitting the bottom line of other casinos in Atlantic City. It could also pose problems for the Showboat if the new casinos fails to attract new customers from what gaming experts believe could be a saturated market.
However, Blatstein does not believe such reports and is not willing to accept the possibility of market saturation.
In a statement, Blatstein said
There are 104 casinos in Las Vegas in the middle of nowhere. We have nine casinos well within a short trip from one-third of the nation's population. The market is looking for something different.
Work In Progress
Blatstein hints that he already has a concept for the reopening the new casino but is keeping it under wraps. A recent report from the New Jersey Division of Gaming Enforcement (NJDGE) shows that there are already plans to convert the Showboat's bus depot into a family entertainment center. There are also hints that the Showboat will have the full range of casino offerings for people to enjoy, with a third party firm to manage it all.
Caesars Entertainment, who was the casino's former owner, closed the Showboat in June 2014. The casino was making a profit but not at the projected levels. Blatstein bought the property back in 2016 and reopened it as a hotel. He recently put forward plans to convert 400 of the hotel's rooms into rental units for those seeking apartments.
About the Author