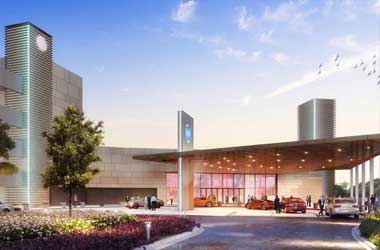 The Mashantucket Pequot and the Mohegan tribes of Connecticut will now breathe a sigh of relief as they have finally received federal approval to proceed with their plans of developing a casino in East Windsor.
Their proposal faced a lot of challenges as they were planning to develop this new casino off reservation land.
The development of the new casino came about to counter competition from the proposed MGM Springfield casino in neighbouring Massachusetts.
However, those plans were delayed due to various legal proceedings.
Delayed by Federal Government
The U.S. Department of Interior refused to sign off on the agreements that would allow the start of the casino project. The delay has actually prompted the start of a federal investigation why the former Secretary of the Interior Ryan Zinke did not sign them in the first place. However, the agency's assistant secretary of Indian affairs recently approved the necessary documents for the casino.
In a statement, Senator Cathy Osten, D-Sprague, said
Tribal Winds is now approved, and I look forward to the ribbon-cutting and the jobs it will bring to central Connecticut. I always thought this decision was just a matter of time, I just didn't know how much time it would take.
The tribes were quite happy with the decision and have already started construction on their Tribal Winds Casino. This project can help make the gaming industry in the state more competitive as nearby states are opening their own casino resorts. However, there are still hurdles for both tribes. Connecticut is still trying to decide whether to let the East Windsor project go forward or if it should open a competitive bidding process for another casino project in Bridgeport. This can put $270 million of gambling revenue at risk.
WWLP-22News
The East Windsor location has already received $14 million in investments. This has gone into property purchasing and clearing, as well as getting local approval for construction. Local construction unions have already been contracted for the job.
Competing Bills
The state's General Assembly had two competing bills to review that would have removed the requirement for federal approval and started a bidding process to determine who will manage the Bridgeport casino. This would be a big help to those who want to break into the market such as MGM Resorts. The casino operator has legally challenged the exclusive rights of the tribes to operate the state's casinos and these two bills could help MGM get its foot into Connecticut.
Connecticut is quite pleased with the federal government's approval and the state government has provided an assurance to the tribes that they are committed to making their state compact with the tribes work and no changes will be made to the exiting revenue sharing arrangement
About the Author