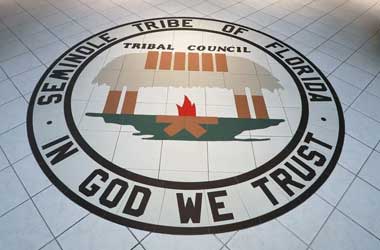 The Seminole Tribe has a big stake in the gambling industry in Florida since they run most of it. So it might be surprising to see them go against gambling initiatives in Florida.
But that is exactly what the Seminole Tribe is doing with its latest gambling campaign. The tribe has recently come out with a statewide campaign against gambling expansion, which is important since it will play a role in next year's General Election.
The Seminole Tribe has pumped in $10 million to the Standing Up For Florida Committee. The Committee has started to run a 30-second ad that encourages Florida voters to stand against the gambling petition that would expand both sports betting and casino gambling in Florida. The main reason the Seminole Tribe is against the expansion is because they currently control most of the casino and sports betting market in the state.
News4JAX
The push for expanded gambling is being carried out by Florida Voters In Charge. They aim to push constitutional amendments that would allow for more gambling options in the state. They have powerful supporters, too, who would benefit from a gambling expansion in Florida. Some of their financial backers and supporters include top casino operators including Las Vegas Sands Corporation and the Poarch Creek Band of Indians of Alabama.
It is not just Florida Voters In Charge who are pushing for these changes. Florida Education Champions have the backing of fantasy sports giants DraftKings and FanDuel to make the amendments to the state constitution a reality.
For that to happen, they will need 891,589 valid Florida voter signatures before the end of the year. This will meet the deadline set by local law so that the changes would be added to the General Election ballot.
The push from outside gambling interests is mainly because they want to be part of the action that the Seminole Tribe is currently enjoying. This is thanks to the expansion of the Florida Gaming Compact and the new agreement in 2021.
Allies Breaking Up
As part of the ad, there is a reference to the Seminole Tribe's promise to pay a minimum of $500 million annually while other gambling parties that might come in won't be able to assure that amount.
While this does not specify any company, it does signal a divergence with Las Vegas Sands, who are often considered big allies to the Seminole's gambling efforts.
About the Author