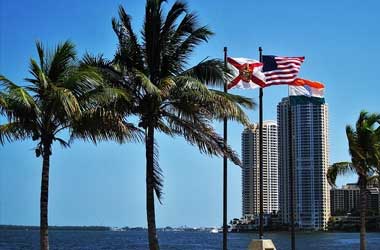 Florida is one of the many states that are currently contemplating gaming legislation that will allow them to offer expanded casino gambling and sports betting. State legislators are expected to push multiple ballots in the coming months which will then head for a vote in 2022 to determine what the voters want or don't want in their state.
Some of the top betting operators in the country have recently pumped in millions to fund the campaign that calls for the legislation of sports betting and expanded gambling.
FanDuel and DraftKings have made a contribution of $10 million each in June 2021 and Las Vegas Sands has also pumped in millions as they are keen on establishing a presence in Florida.
DraftKings and FanDuel made their donations to the Florida Education Champions (FEC) which is an organization that is looking to educate voters in Florida on the benefits of voting for legalized sports betting in the state. FEC is highlighting the fact that legalized sports betting in Florida would allow millions of dollars collected from betting taxes to be used to boost education in the state.
DraftKings, FanDuel and Las Vegas Corp have so far donated a combined $37 million dollars. The parent company for Magic City Casino which is based in Florida went ahead and created its own political committee called People Against Regulatory Legislation Addressing You (PARLAY) and made a $15 million donation to the party.
A massive flood of funding took place in June due to the new donation law that Gov. Ron DeSantis signed. The new law which came into effect from July 1, 2021 allowed donors to give a maximum of $3,000 in funding. As a result, gaming stakeholders made big contributions just before the July 1 deadline.
WFLA News Channel 8
Seminole Tribe Fighting Back
While commercial betting operators donate big money to push for legalized sports betting, the Seminole Tribe is fighting back by donating $10 million to a political party called Voters in Control Inc. that will look to counter the push for legalized sports betting on the 2022 ballot.
The Seminole Tribe recently signed a 30 year compact with the state that allows them to offer sports betting exclusively in the state. A representative for the tribe said that out of state operators were pumping in millions to manipulate the voters and get them to vote for the amendment being supported by FanDuel and DraftKings. Their campaign will look to educate voters on why they should not vote in favour of this bill.
About the Author