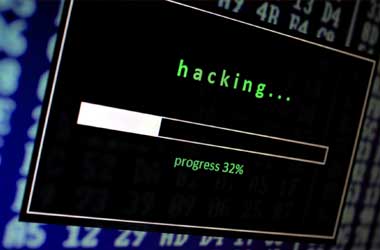 Following a large-scale ransomware attack recently carried out by a Russian hacking group which impacted hundreds of businesses in the U.S, casinos operators in Nevada are being urged to remain vigilant.
The issue was discussed during the Nevada Gaming Control Board's regular monthly meeting held this week, during which the board recommended that John Robert Bollen, who currently serves as chief information officer for The Cosmopolitan, be granted a key employee license.
During the meeting, Gaming Board Chairman J. Brin Gibson said that ransomware is definitely a big deal especially for cash-heavy businesses like the casinos. He emphasized the need for casino operators to strengthen their protection against cyberattacks which will pose a major challenge to the industry going forward.
Bollen shares a similar view, saying cybersecurity remains one of their top priorities. He told the NGCB that certain systems and applications must be examined on a regular basis to promptly identify areas that need patching. This is standard practice at The Cosmopolitan, and the company recently conducted a major IT upgrade to modernize its systems and databases.
He also said that they're looking to add more cyber security staff and said that the positions are quite difficult to fill.
Nevada Casinos – Prime Target For Hackers
The latest Russia-linked hack has not affected any casino in Nevada, but operators shouldn't be complacent.
Nevada casinos have been the subject of a series of cyberattacks in the past. In 2014, Las Vegas Sands Corp was hit with a security breach, perpetrated by a group of hackers with links to Iran. Customers' credit-card data, driver's license numbers, and Social Security numbers were stolen during the attack, with several hard drives also wiped clean.
In 2020, just before the COVID-19 lockdown, Four Queens and Binion's located in downtown Las Vegas encountered computer system outages, leaving their slot machines down for several days in a suspected ransomware attack. The MGM Grand, as well as casino vendor Golden Entertainment also previously fell victims to a security breach and phishing campaign.
Just last month, six Oklahoma casinos were also hit by a cyberattack, which resulted in the temporarily closure of the affected businesses.
The American casino industry has experienced around a dozen cyberattacks over the past year, according to Willy Allison, founder of the World Game Protection Conference in Las Vegas. Allison said it's about time casinos take cyberattacks very seriously, because just like the pandemic, they can also shut down operations.
About the Author