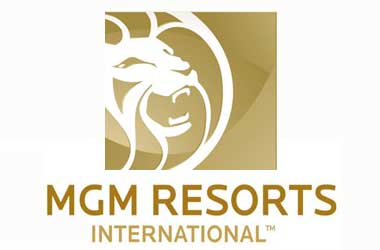 MGM Resorts is shedding more Las Vegas properties in line with the company's asset light strategy. The casino giant has entered into another sale-leaseback agreement with New York-based alternative investment management firm The Blackstone Group to dispose both the Aria and Vdara properties.
MGM has also agreed to take full ownership of CityCenter, where both the Aria and Vdara properties are located along with other properties. MGM is acquiring the remaining 50 percent stake in the 67-acre Las Vegas Strip complex from its Dubai based partner Infinity World Development Corp.
Under the new agreement, Blackstone will acquire the Aria and Vdara resorts for $3.89 billion, and MGM will lease them back for an initial annual rent of $215 million. Both companies are expected to close their latest sale-leaseback deal by September 2021.
Back in 2019, MGM also sold its iconic Bellagio property to Blackstone under a similar deal. Blackstone acquired Bellagio for $4.2 billion and then leased back the resort to its previous owner for $245 million in initial annual rent.
8 News NOW Las Vegas
In the same year, MGM and Blackstone created a joint venture via the companies' respective real estate investment trusts, MGM Growth Properties and Blackstone Real Estate Income Trust, and acquired the real estate assets of MGM Grand and Mandalay Bay under a $4.6 billion deal. MGM then proceeded to rent the properties back for $292 million. The transaction was completed in February 2020.
MGM Continues Asset Light Strategy
In May of this year, MGM also sold its Springfield property to MGM Growth Properties for $400 million. MGM Resorts is still operating the Springfield property under a long-term lease.
The completion of the Aria and Vdara deals, as well as the Springfield agreement, means that MGM will continue to operate its US properties but will no longer own them.
All of these transactions fall in line with the casino giant's main goal of maintaining a best-in-class balance sheet, generating cash, and monetizing its real estate assets to provide the best value to its shareholders, while at the same time achieve strategic flexibility that will enable the company to pursue visible growth initiatives.
MGM is expected to use some of the proceeds of its recent transactions on other high-potential projects and endeavors, such as an integrated casino resort in Japan, as well as sports betting.
Meanwhile, Blackstone is sticking to its expansion plans in Las Vegas. The company has acquired several major properties on the Strip over recent years, including The Cosmopolitan of Las Vegas which it acquired back in 2014 for $1.7 billion.
About the Author