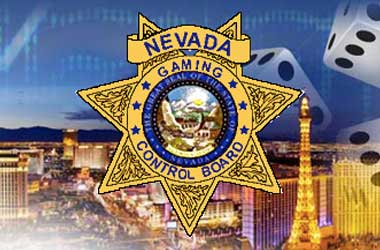 The Nevada Gaming Commission (NGC) had a lot on their plate when it permitted casinos to open in late 2020 and operate at a limited capacity.
Casino operators were forced to comply with strict COVID-19 protocols which included social distancing, plexi-glass dividers on the gaming floor and mandatory masks.
It was a tough time for both the NGC and licensed casino operators as they had to adapt to a new way of doing business and operate at limited capacity which hurt their revenues. The NGC had to impose fines on operators who violated these protocols and Mohegan Sun Casino was one of those properties that had to cough up $60,000 in fines for violating these COVID protocols.
KTNV Channel 13 Las Vegas
Nevada has since dropped COVID-19 protocols throughout the state and now it is no longer mandatory for those who have been vaccinated to wear a mask. Nevada casinos are now operating at full capacity and operators have informed the NGC that things are slowly getting back to normal.
The NGC was informed by Mohegan Gaming and Entertainment CEO Ray Pineault that business has continued to grow at a steady pace during the last 60 days and they are confident that in the long run, the market will fully recover.
One reason why the Nevada casino market is not yet back to full capacity is because international travel has not returned to normal. The COVID-19 situation is not yet fully under control in Asia and Las Vegas depends heavily on Asian VIP gamblers. Don't expect things to be back at 100 percent, unless international travel especially from Asia resumes.
Resorts World Las Vegas To Boost Market
Resorts World Las Vegas is expected to give the Las Vegas casino market a much needed boost. The $4.3 billion mega casino resort opened its doors to the public earlier this week and is expected to attract a steady flow of traffic as visitors and guests come to check out this fabulous property which has a great variety of gaming and non-gaming activities.
Resorts World Las Vegas has three hotels, convention space covering 250,000 square feet and a gaming floor that covers 117,000 square feet. There are over 250 table games and 3200 slot machines. Resorts World Las Vegas is optimistic that international travel will be back to normal by early 2022 in time for the Chinese New Year which will bring in an influx of Asian gamblers who like to spend heavy at the casinos.
About the Author