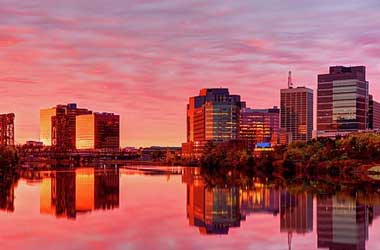 Back in 2011, the Department of Justice (DOJ) under the Barack Obama administration ruled that the Federal Wire Act did not ban online gambling. This opened the way for states to legalize online gambling and New Jersey was one of the three states to do so.
The COVID pandemic crippled the economy of multiple states but New Jersey did reasonably well thanks to the online gambling boom it experienced under lockdown.
New Jersey wants to wants to ensure that this lifeline to online gambling is never cut off as the DOJ had a change of heart in 2019 over the Wire Act and another change in 2021. This is one reason why New Jersey wants an official confirmation from the DOJ to state that online gambling is now under Federal Law.
The DOJ under the Donald Trump administration took a different view on the Wire Act in 2019 and stated that it applied to all forms of gambling including online gambling. Multiple states were threatened with this new stance as they had legalized online gambling which was once again under threat.
However, it appears the DOJ has once again changed its stance in 2021 and will go back to imposing the Wire Act only on sports betting and not online gambling. This back and forth stance from the DOJ is likely due to the ruling government and the pressure they apply on the DOJ. This is one of the reasons why New Jersey is pushing for an official confirmation.
iGaming Business

New Jersey's Attorney General Gurbir Grewal said the federal government should fully clarify this issue so that it doesn't hinder the entire industry that has grown around legal online gambling. Considering the big impact that online gambling had on New Jersey during the extended lockdown in 2020, the Garden State is keen on protecting its online gambling industry.
The DOJ has so far chosen not to comment on New Jersey's request for confirmation.
Big Earnings For New Jersey
New Jersey is going to fight hard for this since online gambling is a major money earner. It earned $970.3 million in 2020 from online gambling which is double its 2019 earning.
Based on numbers from 2020, a total of 46.2 percent of its overall gambling revenues come from online gambling. Apart from online gambling, the Garden State also has a thriving online sports betting market.
About the Author