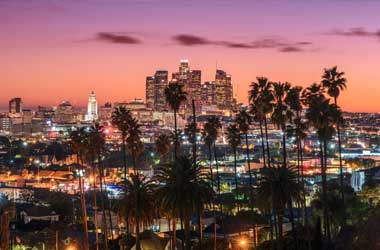 Since the Supreme Court struck down the Professional and Amateur Sports Protection Act of 1992 (PASPA), thirty states have moved forward with sports betting legislation as they realize that they can tap into a very lucrative market and boost the state budget.
California could end up having one of the biggest sports betting markets in the country, if state legislators could get enough support to legalize a sports betting bill. Sen. Bill Dodd, D-Napa tried to introduce betting legislation in 2020 across the state.
The proposed legislation made provision for commercial casinos to offer betting services and for online betting to be allowed. However, tribal casino operators in the state strongly opposed the bill and the bill was withdrawn.
Commercial casinos and card rooms in California are not in favour of this legislation as it gives the tribes rights to offer sports betting but restricts them from doing so. The proposed legislation that the tribes are backing does not support online betting which commercial casinos are pushing for.
Dodd said that California needs to legalize sports betting but the bill backed by tribal operators' looks to unfairly prevent their competitors from offering sports betting services. Dodd expects top betting operators like FanDuel and DraftKings to finance and back a campaign to push for sports betting legalization that will allow commercial casinos and operators to get a piece of this lucrative betting market.
NBC 7 San Diego
North Bay Tribes Back New Bill
North Bay tribal casino operators are backing a new bill that was placed on the Nov 2020 ballot and qualified. This bill pushes for sports betting to be legalized at the four licensed horse tracks in the state as well as tribal casinos that are based on native lands. This new bill will also permit tribal casinos to offer games like craps, roulette and dice games.
The Federated Indians of Graton Rancheria and the Dry Creek Rancheria Band of Pomo Indians are two of the bigger tribes that have backed this bill. Tribal casino operators have so far pumped in $11.5 million to campaign for this bill to be legalized and $1.7 million of these funds came from Graton Rancheria.
Tribal casino operators claim that it is time for California to legalize sports betting as Californians are currently engaging in illegal sports betting and the state is losing out on a lot of funds. They are campaigning for exclusive sports betting rights as they believe that since they are so highly regulated, they are in the best position to offer sports betting.
About the Author