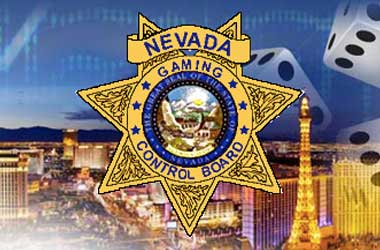 The Nevada Gaming Commission (NGC) is set to conduct a special hearing on May 7, where their main agenda will be examining the Nevada Gaming Control Board's (NGCB) proposed guidelines for re-opening casinos once the current shutdowns necessitated by the COVID-19 are lifted by the authorities.
The hearing will be held virtually, and will be available to the public. The part-time NGC will have the final say over the recommendations issued by the full-time NGCB.
The NGCB's regulations were released on May 1 and are comprised of two distinct sets. One set is for resort casinos and other large gaming venues, and another set is for smaller venues with a maximum of 15 slot machines in their premises, such as supermarkets, taverns, bars, and convenience stores.
Resort casino guidelines set the maximum allowed guests at half of their maximum capacity, to allow for greater social distancing between punters while playing slots or table games. Guidelines for smaller venues also state a 50% reduction in maximum occupancy, with social distancing rules determining the number of allowed slot machines in use at one time.
FOX5 Las Vegas
The GCB formulated their guidelines with help from the Governor's office, and considered input from federal, state, and local health authorities.
NGCB Seeking Comprehensive Plans from Casinos
Large gaming venues are currently being encouraged by the NGCB to bolster the guidelines voluntarily, by developing their own protocols on personal protection equipment for all employees, and scheduled disinfecting of all gaming areas.
Nevada casinos have been closed for almost two months now. Gaming operators must forward their plans to the NGCB for approval before re-opening. Most of the guidelines issued by the NGCB are focused on ensuring compliance to robust social distancing measures.
Some of the more noteworthy rules put forward by the NGCB include maximum occupancy rates will be slashed by half in order to reduce the risk of customers or staff being too close to one another; Hand sanitizers and other disinfectants must be freely available to all customers, as well as to casino staff; Gaming chairs must conform to a new floor plan that forbids patrons from seating next to each other.
Employees must enforce the ban on guests congregating in crowds and all cards, dice, chips, roulette wheels, and other gaming equipment must be cleaned and disinfected each time a new player or casino staff comes into contact. The NGCB also wants to ensure that casinos have a contingency plan in case a COVID-19 patient is confirmed within their property.
About the Author