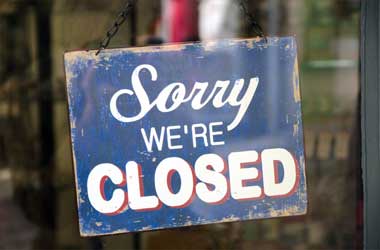 The Governors of Michigan and Massachusetts have decided to extend the closure of businesses deemed non-essential to continue combating the COVID-19 pandemic by enforcing social distancing guidelines. Casinos will remain closed in both states, leaving the gambling industry scrambling to find some relief.
Michigan Gov. Gretchen Whitmer opted to issue Executive Order 2020-69 on April 30 which extended the current ban on multiple non-essential businesses in the state which included all land based casinos.
Gov. Whitmer also chose to prolong their state of emergency, bypassing the disapproval of the Republican legislature, who refused to extend it further than its original deadline which was May 15.
According to Gov. Whitmer, the recent signs of flattening in Michigan's curve must not be taken as a sign to resume normalcy, cautioning that social distancing remains necessary to prevent any further outbreaks in the state. Michigan has been disproportionately hit by COVID-19—it has had more than 40,000 confirmed cases of the coronavirus, with 3,789 fatalities.
WXYZ-TV Detroit | Channel 7
Michigan depends heavily on its casinos to provide employment and generate gaming tax revenue for the state. The decision to keep the casino industry in lockdown mode is not a popular decision but the Governor was not willing to take the risk as casinos continue to be one of those spots where mass gatherings take place.
Given the fact that the casino industry in Michigan has now been in lockdown for weeks, many expect to see a surge of punters to the casinos once they open up.
MGC To Have Internal Group Study Casino Reopening Process
After Gov. Charlie Baker's order to extend the closure of all non-essential businesses as well as large gatherings, the Massachusetts Gaming Commission (GC) voted 5-0 to follow the state's guidelines by setting the earliest possible date for the re-opening of Massachusetts' casinos and slot parlors to May 18. The MGC also stated that they will setting up an internal group to study the eventual re-opening of the state's gambling industry including looking at legalising online sports betting.
The state of Massachusetts receives around $20 million a month in tax revenues derived from gambling. Since the closure of Massachusetts's slot parlor and casinos on March 15, the state's budget managers will have to find ways to account for this massive loss in the coming weeks.
While Massachusetts' simulcast centers located in Raynham Park, Plainridge Park, and Suffolk Downs remain closed, their Plainridge and Suffolk Downs locations will be allowed to offer remote wagering via advanced deposits.
About the Author