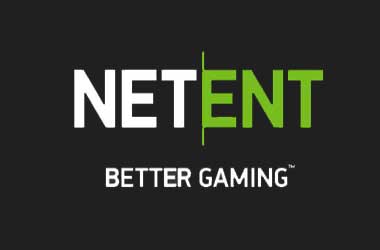 NetEnt, one of the most popular gaming developers in the world has announced that it has overhauled its gaming lobby in an effort to continue their push to improve their Live Casino experience.
The Swedish based operator revealed the new look of their Lobby, as well as their Mini-Lobby, which assists players in navigating between separate Live Casino games seamlessly.
The new lobby's design organizes information a lot more methodically and helps to expedite the game and table selection process for players.
The sleek yet user-friendly design employed by NetEnt displays all the relevant information about their Live Casino tables at a glance: including seats available, number of players seated, winning numbers, and bet limits.
The lobby also aims at a more immersive experience by including dynamic table tiles that show images of the games' presenters as well as the background.
NetEnt Live's Director Andres Rengifo stated that their new lobby redesign is an essential component of the firm's Live Casino push. As the core of the Live Casino, Rengifo said, it is necessary to make the lobby as easy and convenient to use as possible for players as well as NetEnt partner operators.
Rengifo expects the new lobby to increase players' perception of the NetEnt brand and increase their player engagement.
NetEnt Rapidly Improving their Live Casino Offerings
NetEnt's lobby redesign is the latest in the series of improvements the company has made in service of their goal of improving their Live Casino offerings. The live casino games space is rapidly becoming a competitive place in the online gambling scene. NetEnt has initiated a number of innovative products to grow their presence in this space over the last 12 months.
NetEnt's new lobby gives gambling operators the freedom to make use of generic branding choices, available to all of NetEnt's partners, or develop customize their own Live Casino space.
Operators can customize their spaces via NetEnt's Network Branded Casino product, released last year, which offers three tiers of customization. The first tier gives operators basic backgrounds, while the final tier gives NetEnt operator partners free rein to design their own spaces to their own specifications.
NetEnt also released Auto Roulette Studio late last year. Auto Roulette Studio (shown below) combines VIP Auto-Roulette, Classic Auto-Roulette, and Rapid Auto-Roulette into a singular Live Casino experience.
NetEnt
NetEnt's new roulette product aims to bring an entirely new level of live roulette gameplay available to punters. Auto Roulette Studio makes use of the latest camera angles, as well as streaming and blue-screen technology to bring players as close to the action as possible.