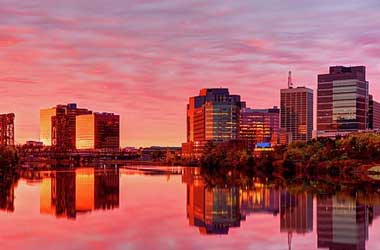 Summary
Online gambling would extended for 10 years.
The industry provides a crucial stream of revenues
BetMGM, DraftKings, and other major companies support the bill.
The online gambling market is thriving in New Jersey and has been for many years.
The state first started offering online gambling in 2013 and over the years has grown to provide a solid selection of gaming options from sports betting to poker and casino games.
Lawmakers in the state are now ready to extend authorization for iGaming for an additional 10 years due to the industries popularity and need for the additional gaming revenues.
Consideration Given for Law Extension
A committee within the state Assembly met on Thursday to consider adding to the current law to extend the services for an additional ten years. A measure that would move the end date up to 2033 has advanced within legislature and now requires further consideration. More approvals are needed, and Governor Phil Murphy will need to give his signature before the law will be extended.
Assemblyman Don Guardian commented on the industry, stating that online gaming has proven to be an integral part of gaming in the state. The iGaming industry played a major role in New Jersey over the past few years as the land-based casinos dealt with the onset of the COVID-19 pandemic.
Operators were able to still derive revenues from iGaming even though the land-based venues closed for almost four months and operated with restrictions thereafter. The online gaming services kept the land-based operators afloat.
Many companies are happy with the decision to extend online gambling for a longer time frame in NJ including BetMGM, FanDuel and DraftKings. These companies have shown their support for the bill and hope to see it pass.
A Bustling Industry
New Jersey continues to be the state that other lawmakers look to when it comes to creating laws for iGaming services. Since launching in November 2013, New Jersey has seen casinos bring in $4.79 billion. The state has set the bar for others to follow when it comes to building a successful online gaming market.
Pennsylvania has already seen similar success, having launched its iGaming market in July 2019. So far, the state has earned $2.47 billion. Michigan has reached the $2 billion mark while Connecticut has earned just under $200 million since launching in October of last year.
West Virginia and Delaware also offer online casino gaming but have a much smaller market. Nevada provides online poker wagering but not casino services. New Jersey has also served as a leader in online sports betting revenues having led the nation since 2018 through early 2022.
About the Author